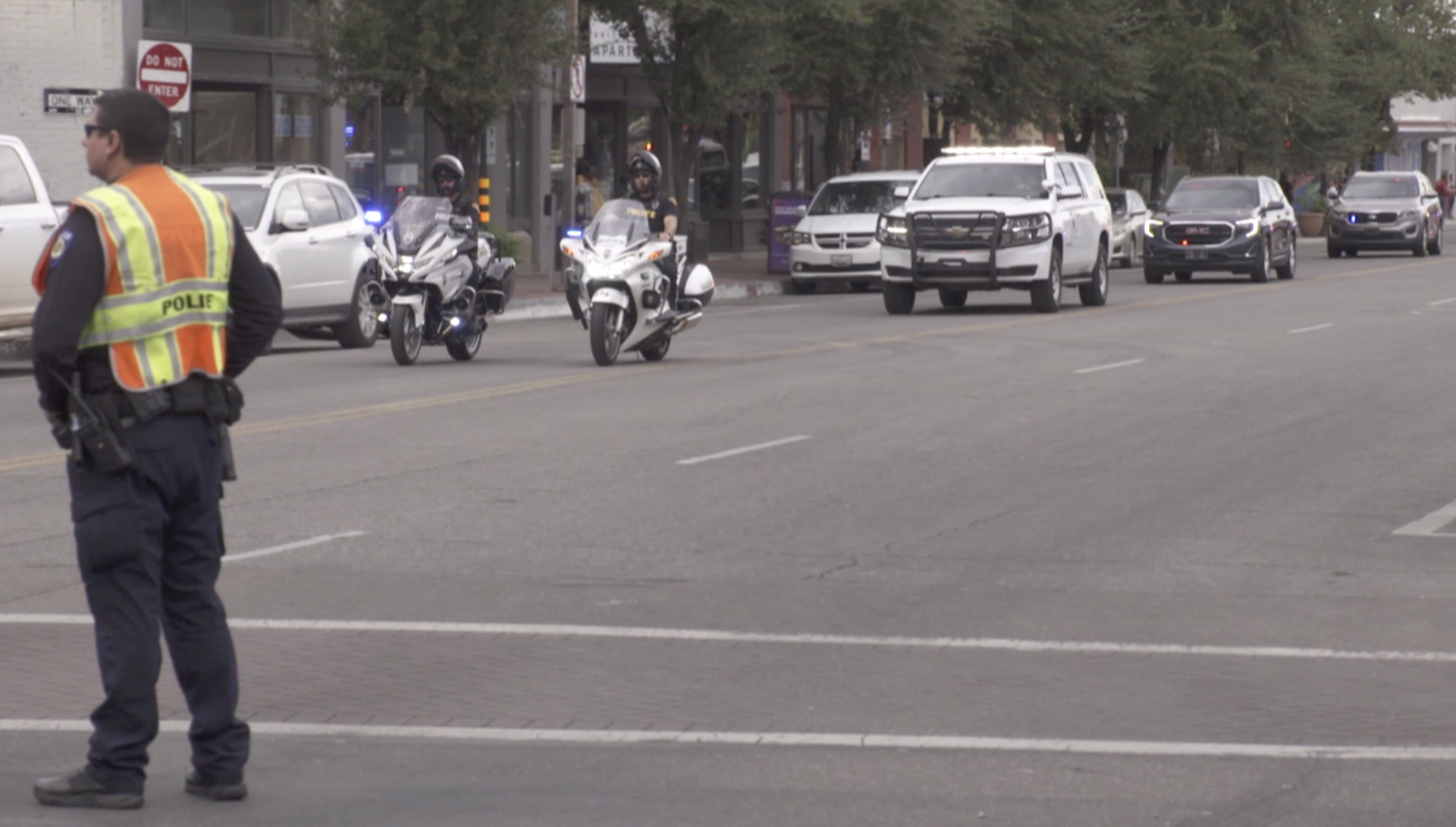 Police escort a vehicle carrying the body of Drug Enforcement Administration Group Supervisor Michael G. Garbo on Tuesday, October 5, 2021 after he was killed during a shootout at the Amtrak train station in downtown Tucson.
Bob Lindberg/AZPM
The Drug Enforcement Administration identified the agent killed in a shootout on board an Amtrak train in downtown Tucson on Monday as Michael G. Garbo, a 16-year veteran of the agency.
Garbo joined the DEA in 2005 and served as a special agent and group supervisor from the Nogales corridor to Afghanistan, the agency said.
"Across DEA, Group Supervisor Garbo was universally loved and respected for his leadership, and for his unrelenting passion to protect the safety of the American people. Above all else, he was a devoted and loving father and husband," DEA Administrator Anne Milgram said in a statement.
Gov. Doug Ducey ordered flags lowered to half staff at all state buildings until sunset Wednesday in Garbo's honor.
Police said DEA agents and local law enforcement were conducting a routine check of an eastbound Amtrak train that had stopped in Tucson on Monday morning.
When agents detained one man, a second man opened fire with a handgun, according to police.
Garbo and the gunman were killed.
Another DEA agent and a Tucson Police Department officer were injured.
The DEA said Tuesday that both suffered multiple gunshot wounds and were in stable condition.
The gunman has not been publicly identified.

The other suspect was arrested.
Documents filed in federal court said investigators searched the man's bags from the train and found 2.39 kilograms of marijuana as well as 50 packages of marijuana edibles and what federal officials described as other marijuana and cannabis products.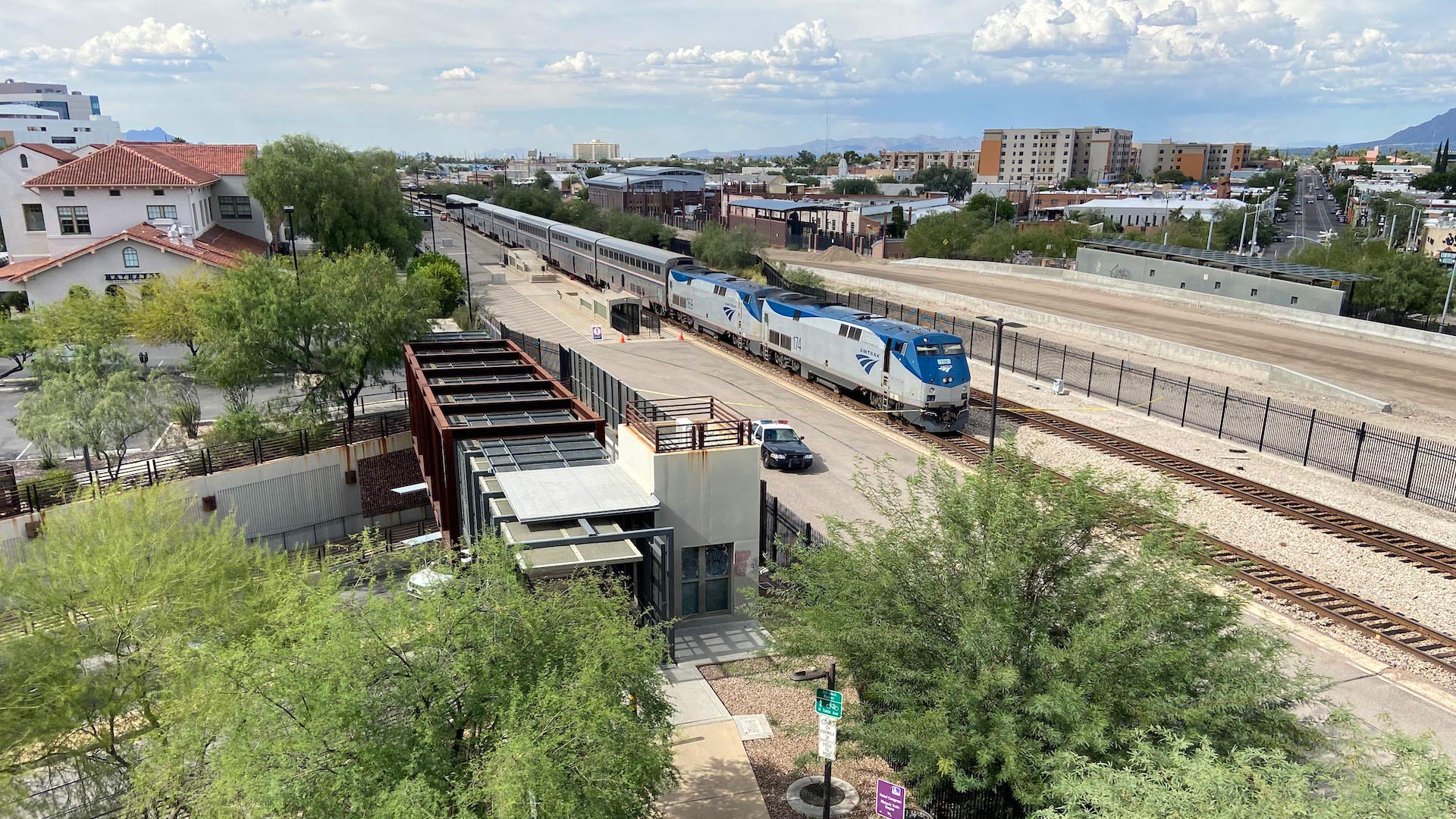 Police say a U.S. Drug Enforcement Administration special agent and another person were killed during a shootout on an Amtrak train that stopped in downtown Tucson on Monday morning.
Bob Lindberg/AZPM