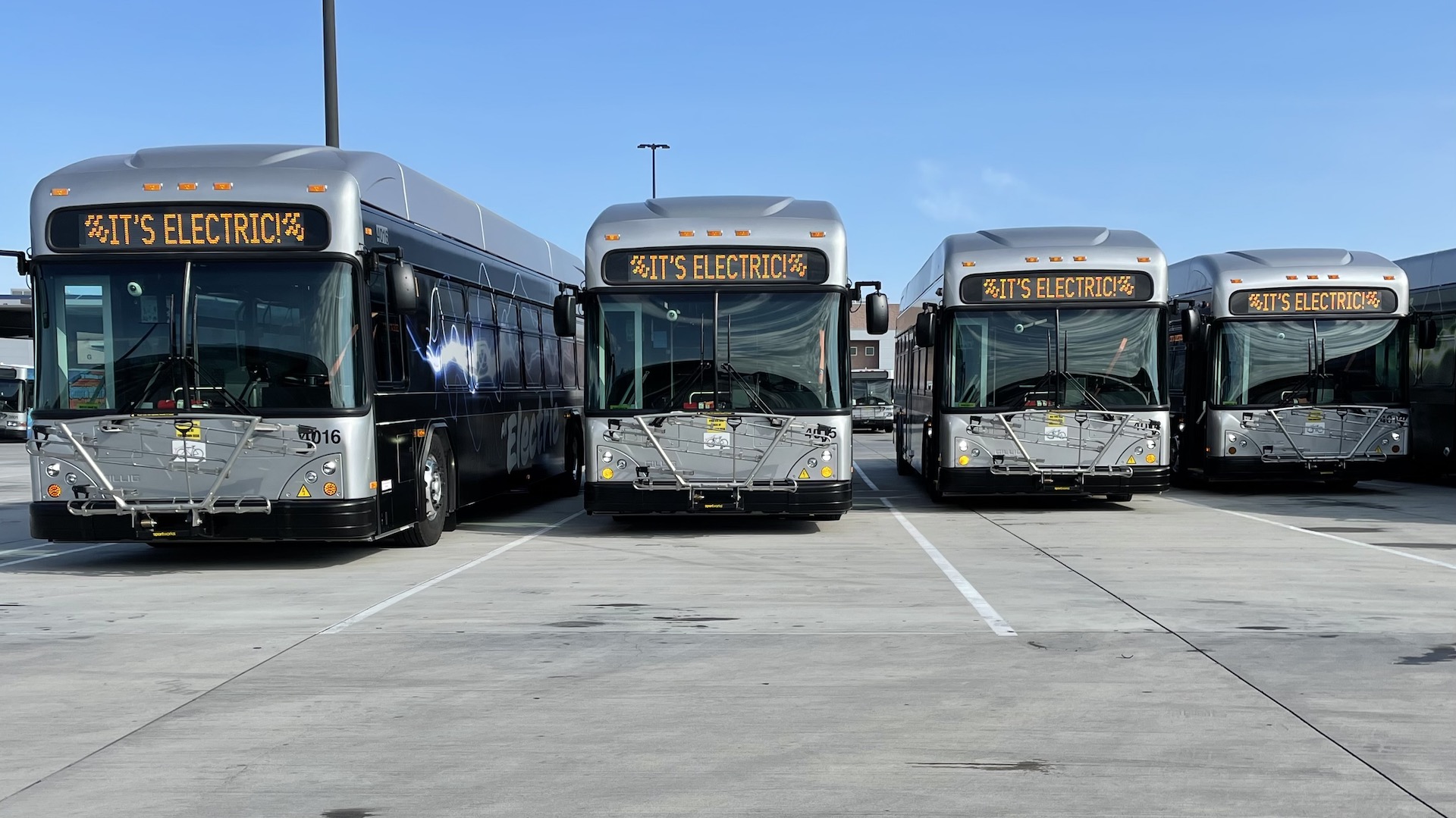 Four of Tucson's five new electric buses sit at a Sun Tran depot. They were unveiled on September 30th, 2021.
Megan Myscofski/AZPM
The City of Tucson introduced five new electric buses to its fleet. The city said this is one step towards its goal of reducing carbon emissions 80% by 2035.
Sun Tran General Manager Steve Spade told a crowd at a bus depot in Northwest Tucson that the city plans to add five more electric buses in the spring and eliminate all diesel buses by 2028.
"The introduction of electric buses in Tucson is a step toward a cleaner environment and a sustainable energy future," Spade said.
Federal Transportation Administration grants played a major role in funding the buses, which Spade said each cost about twice as much as a diesel bus. He said Sun Tran also hopes that it will be able to buy more buses with money from the upcoming federal infrastructure bill.
And of course, the buses are much quieter.
Mayor Regina Romero said that will cut down on noise pollution.
"For the noise mitigation and, you know, the quality of life for people that live near transit routes, it's going to make a big, big difference," Romero said.
The Gillig Corporation in San Francisco manufactured the buses, and they feature equipment that will allow passengers who use wheelchairs to board the bus without physical help from a driver.
Sun Tran's Northwest depot has ten charging stations, and is the only one with that capability for now. As the city adds more buses, it plans to build charging stations across Tucson.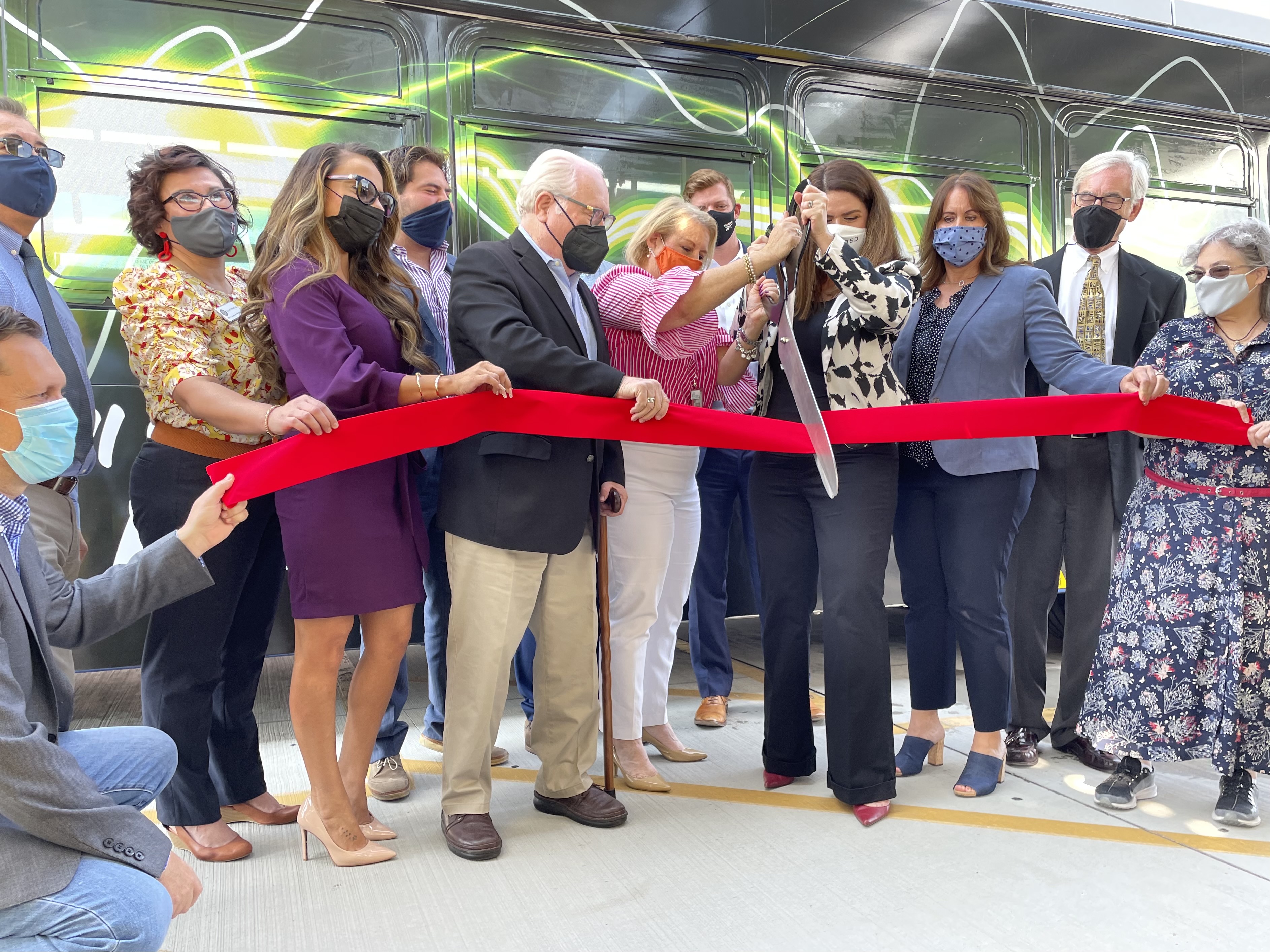 Mayor Regina Romero cuts the ribbon at a September 30th, 2021 event unveiling five new electric buses for the City of Tucson.