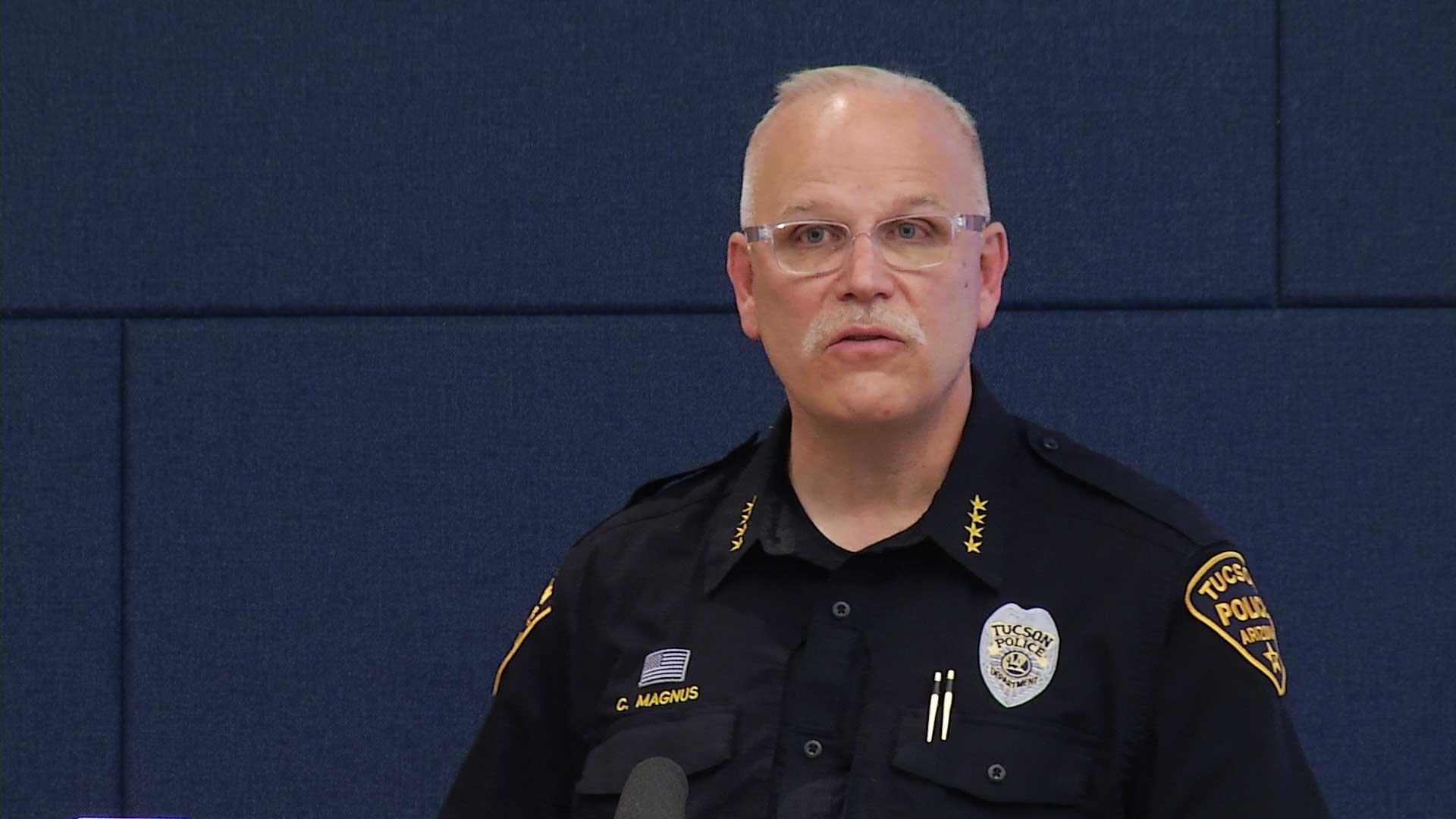 Tucson Police Department Chief Chris Magnus, at a June 24, 2020 media briefing.
Martín Rubio/AZPM
The Tucson Police Chief's nomination to head up the country's largest law enforcement agency is once again moving forward.
Chris Magnus' nomination hearing to become Customs and Border Protection's next commissioner stalled shortly after it was announced last spring.
A top Senate Democrat delayed the hearing because he wanted to know more details about the Homeland Security Department's role in last summer's Black Lives Matter protests in the Pacific Northwest.
Citizens in Portland complained that federal agents didn't identify themselves or even the agencies they worked for during deployments to the city.
In response, Homeland Security officials this week said they would review the different agencies' use of force procedures.
Magnus' hearing has not yet been scheduled.

Fronteras Desk
is a
KJZZ
project covering important stories in an expanse stretching from Northern Arizona deep into northwestern Mexico.