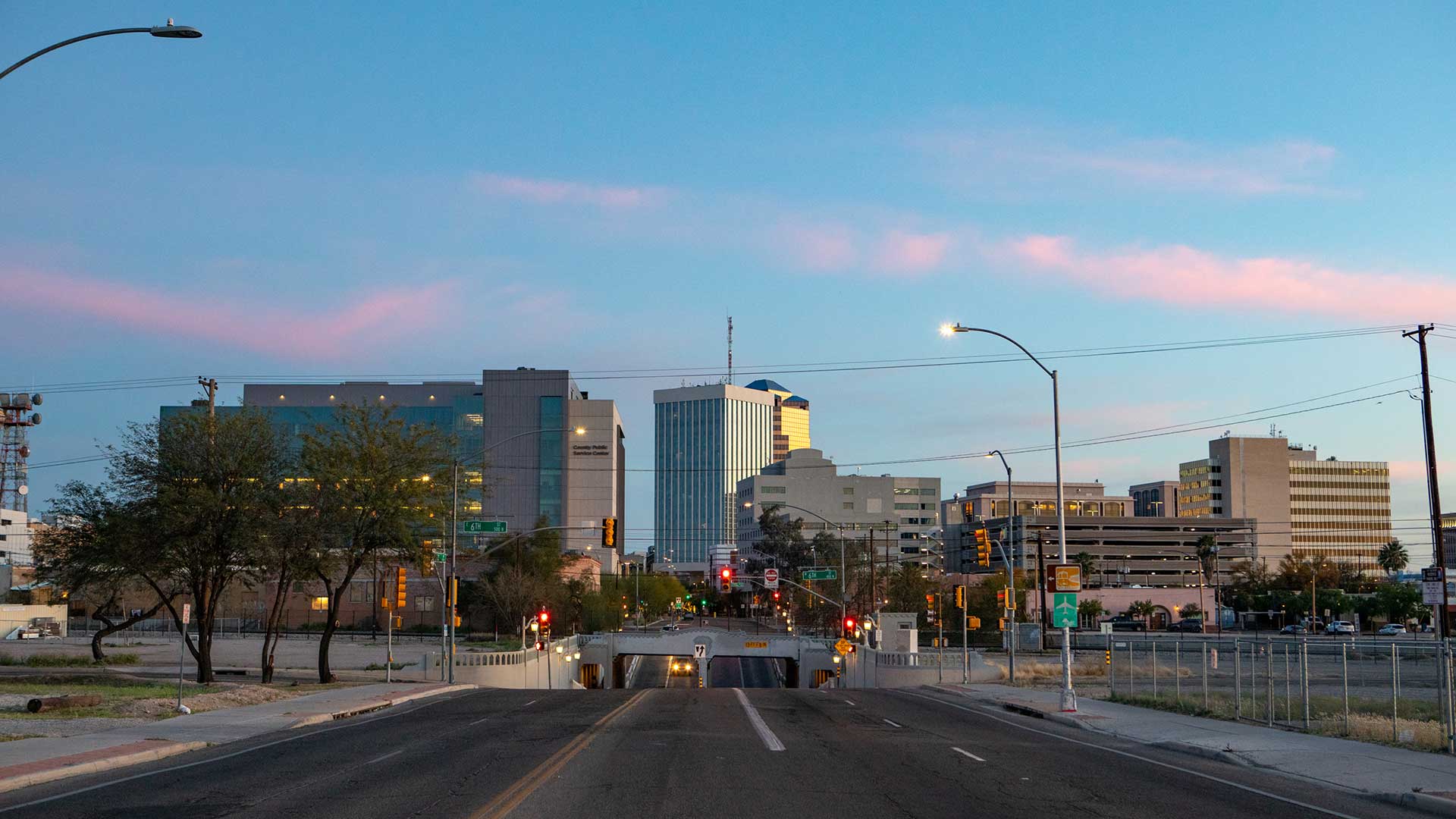 A view of downtown Tucson from Stone Avenue, March 30.
Andrew Brown/AZPM
You might see more TV and film crews in downtown Tucson in the near future. The Rio Nuevo District board voted Thursday to set aside money to lure Hollywood to the Old Pueblo.

It will earmark half a million dollars to fund incentives for film and TV production downtown.
Board Chairman Fletcher McCusker said they're working with Visit Tucson's film office to get the program off the ground.
"We've been surprised by Hollywood's interest in Tucson," McCusker said. "And historically, there haven't been incentives to encourage that."
He said it's been a tough year for the district, which mostly relies on sales tax for revenue. But, he said that's turning around. He also said that Rio Nuevo is prohibited from using those sales-tax dollars to fund the project, so it will dip into funds generated in other ways, such as property sales and rental income.