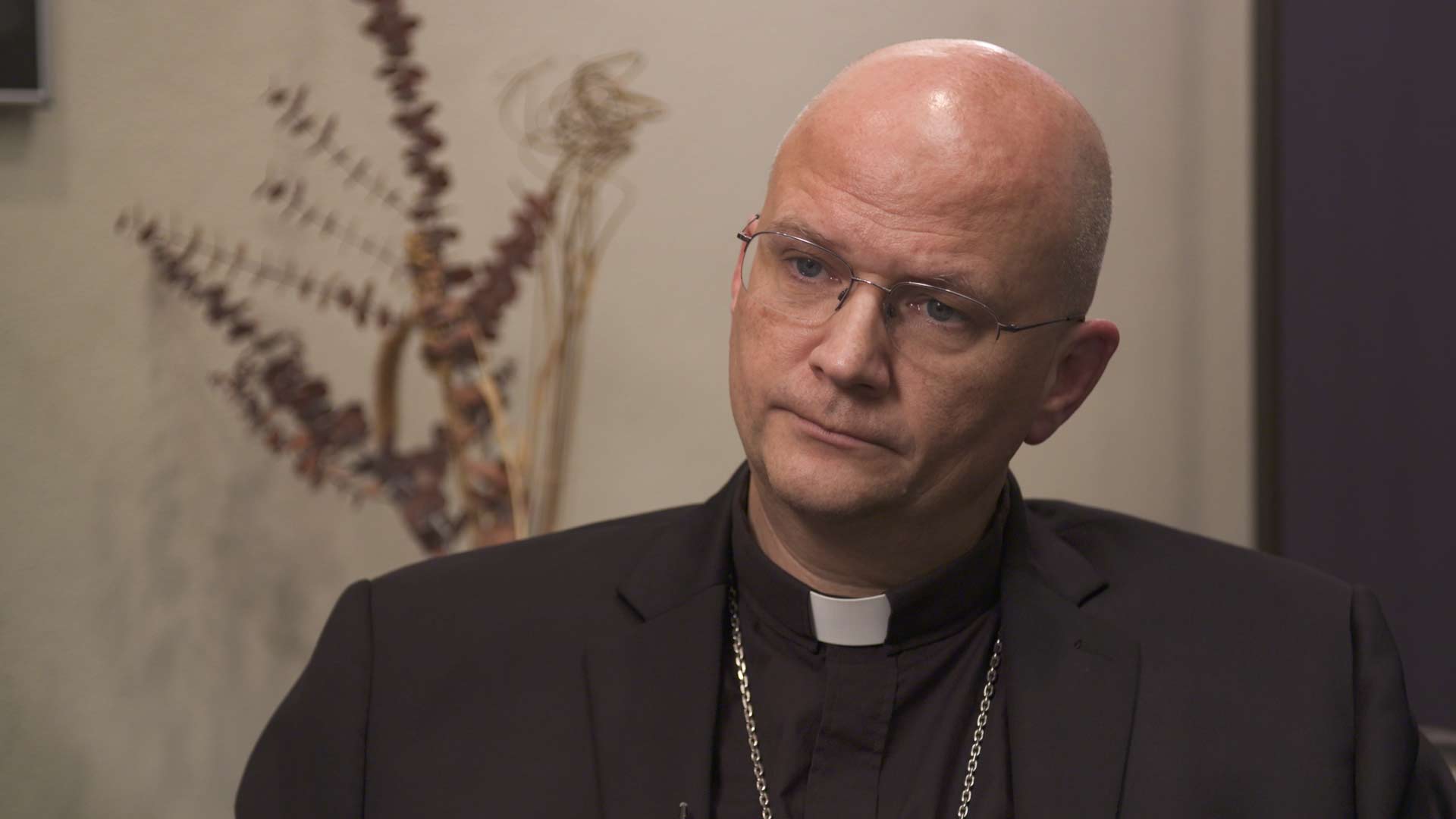 Bishop of the Diocese of Tucson Edward Joseph Weisenburger, in a September 2018 studio interview at Arizona Public Media.
AZPM
Tucson-area Catholics who try to get a note from their priest to avoid a mandated vaccination or mask-wearing may be out of luck.

Bishop Edward Weisenburger of the Catholic Diocese of Tucson on Tuesday directed the clergy not to grant any requests for a religious exemption from getting vaccinated or wearing a facemask.

A statement from the bishop said he's been approached about allowing exemptions.
Weisenburger acknowledged that some COVID-19 vaccines were developed using cell lines from aborted human fetuses, which is a problematic issue for Catholics.

But the bishop pointed to a Vatican document issued last December stating that taking the vaccine does not amount to what the church calls "formal cooperation with evil."
Weisenburger said vaccinations are usually a personal issue, but added, "in particular instances the moral good of the community is so compelling that it takes precedence over our personal preferences, as in a pandemic."
The bishop said people may still have conscientious objections to taking a vaccine or wearing a mask, but he said those objections are unrelated to the Catholic faith.