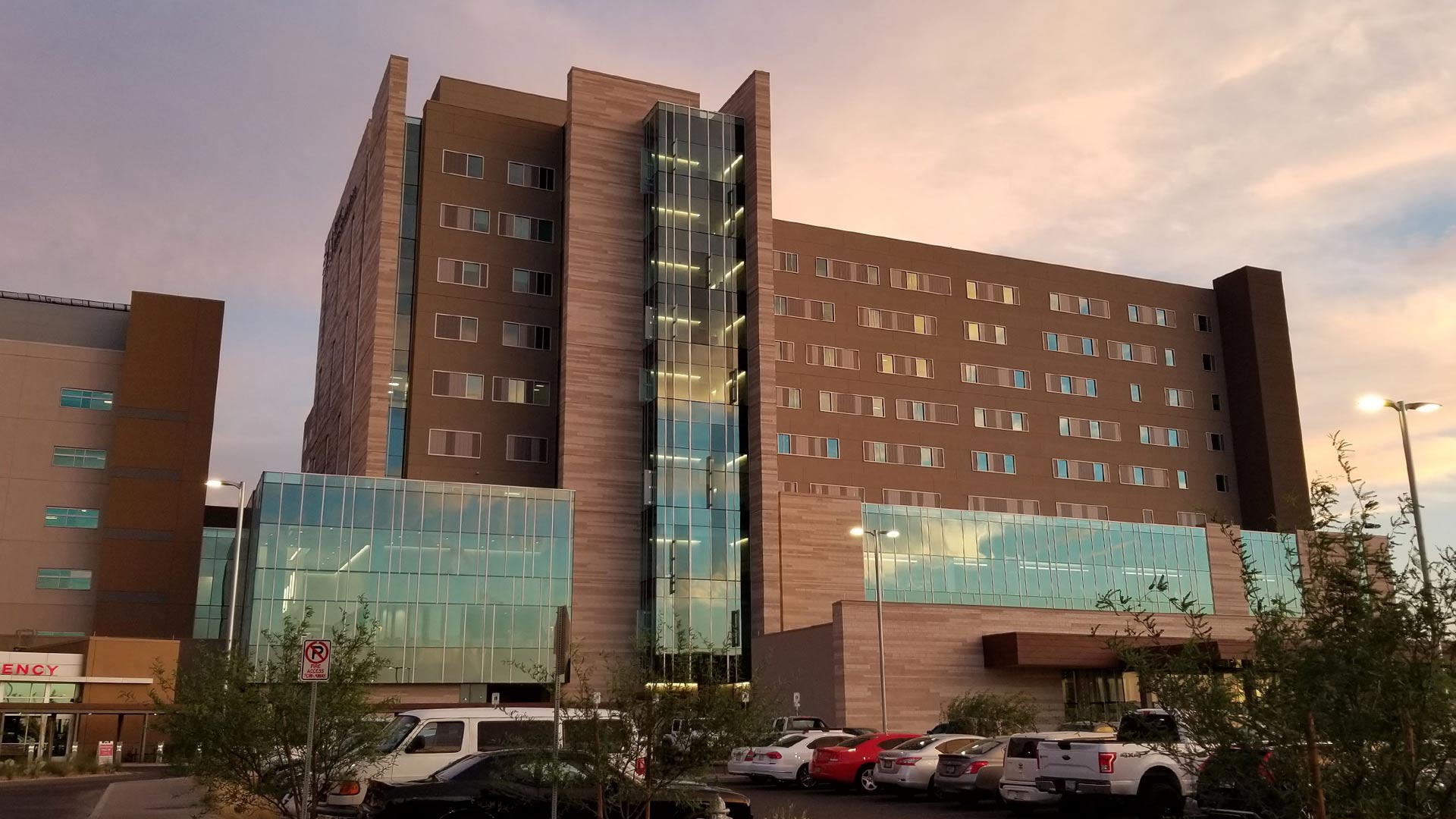 The new tower at Banner University Medical Center opened on April 22, 2019.
AC Swedbergh/AZPM
Arizona's largest health care provider is seeing a surge in intensive care cases. Banner Health's chief clinical officer, Dr. Marjorie Bessel, says the regional hospital chain is seeing rising patient loads in its intensive care units, but few of those patients have COVID.

Instead, she says it's a delayed reaction to the previous surges, when non-COVID patients were asked to hold off on care that wasn't urgent.
"Many delayed care in 2020 because of the pandemic and they are now seeking care for illnesses and medical issues that have become more severe," Dr. Bessel said on a news conference held virtually Wednesday.
That rise, along with the latest surge in coronavirus cases from the Delta variant, is challenging Banner's ability to staff its hospitals. Recently Banner's had to divert some cardiac patients to other providers because of staff shortages in Phoenix, but Bessel says that's unrelated to the pandemic.
Meanwhile, the number of children being hospitalized with COVID-19 is growing exponentially, according to Bessel.

"In just the first two weeks of August we had as many pediatric COVID admissions as we did in the entire month of July. We are currently on pace to surpass the number of pediatric COVID patients that we saw during the winter surge," she said.
But while the number of pediatric cases is rising, Bessel also notes that only a few of those cases require intensive care or a ventilator.
Bessel says the rapid rise in children with COVID-19 is due to the spread of the highly-contagious Delta variant, and the start of fall classes, with many students attending in person.