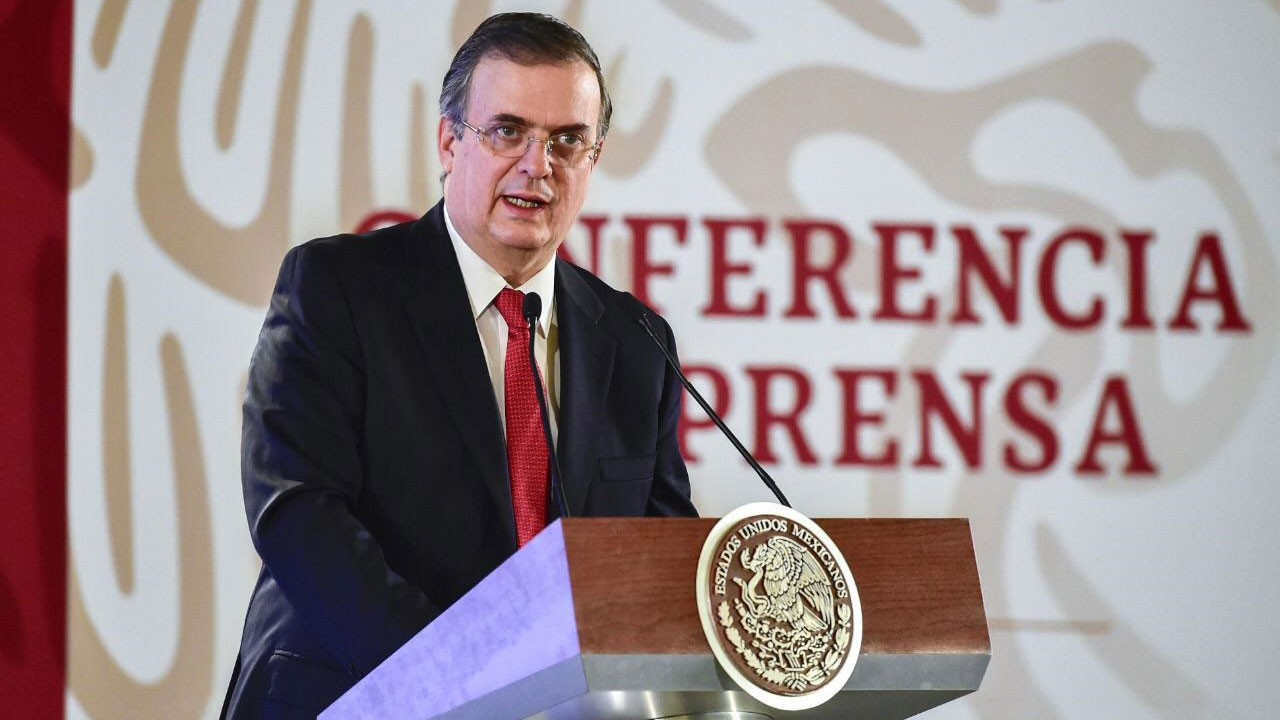 VIEW LARGER Foreign Secretary Marcelo Ebrard speaks at a press conference in this photo published March 28, 2019.

Mexican Secretariat of Foreign Affairs
A top Mexican official is throwing cold water on the prospect of northbound border crossing restrictions easing soon.
"They're not going to be able to do it in the short term, as both countries had anticipated," Mexico's Foreign Secretary Marcelo Ebrard said Tuesday, recounting his recent meeting with U.S. Homeland Security Secretary Alejandro Mayorkas.
He cited new coronavirus waves in both countries, driven by the delta variant and other factors, as a key reason.
For Arizona border businesses that depend on Mexican shoppers, the monthly cycle of waiting for news only to learn of another monthlong extension has been frustrating.
While nominally binational, the restrictions against nonessential trips have only meaningfully been enforced for northbound border crossers, allowing American citizens to go back and forth throughout the pandemic while preventing many Mexican nationals from seeing family and shopping in the US for nearly a year and a half.
"We have our hopes up every month," Evan Kory, whose family owns two stores near the border in Nogales, told KJZZ in July. "But we can only do that so long."

Fronteras Desk
is a
KJZZ
project covering important stories in an expanse stretching from Northern Arizona deep into northwestern Mexico.