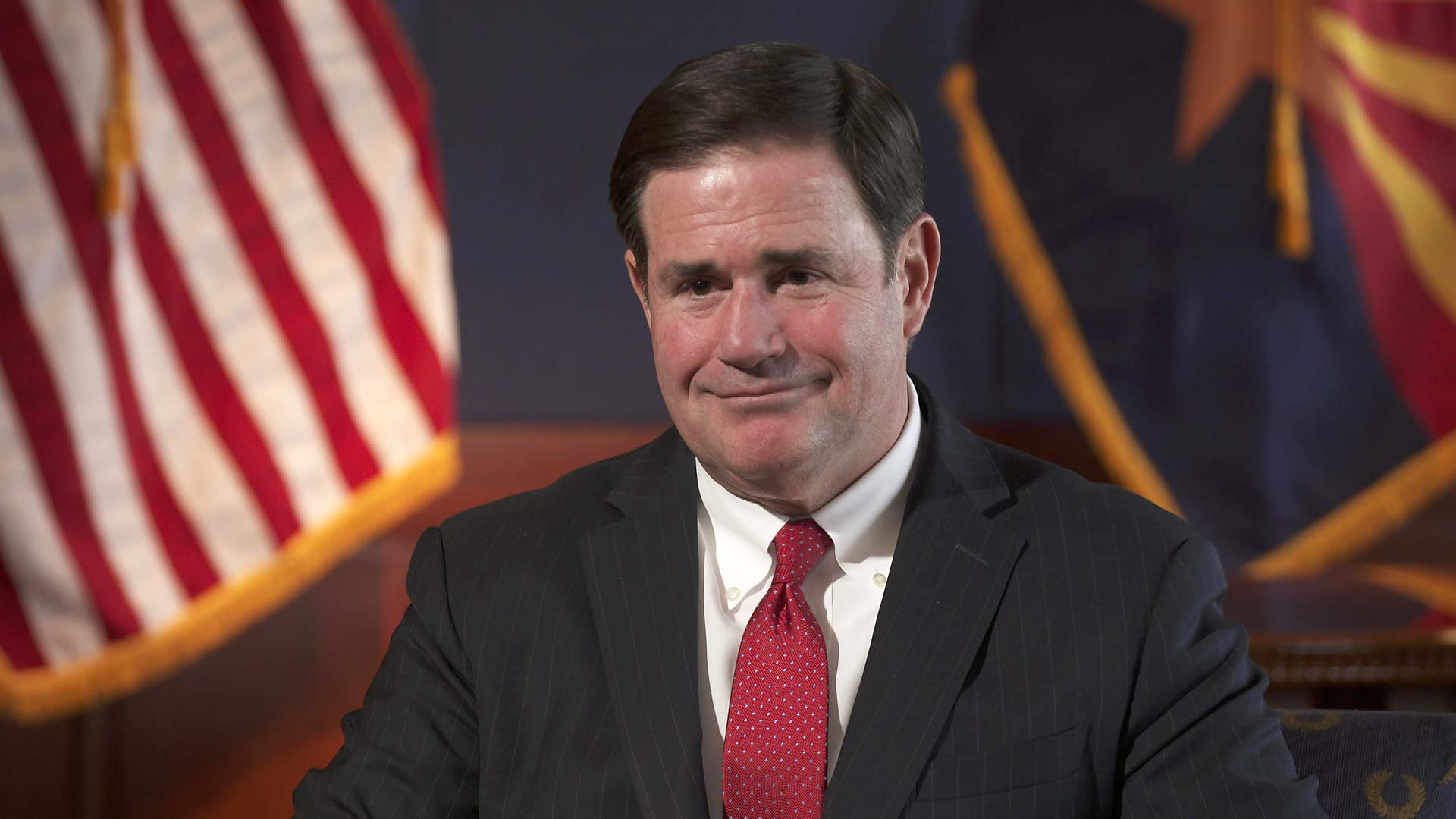 Arizona Governor Doug Ducey sits for an interview with Arizona 360 in his office at the Arizona Capitol on Jan. 13, 2021.
AZPM Staff
With increasing numbers of school districts enacting mask mandates in defiance of the governor and state legislature, Governor Doug Ducey is trying a new approach.

The Governor on Tuesday offered financial incentives to schools and parents who see things his way.
Ducey announced $163 million in grants to schools that, in his words, follow all state laws, such as those barring mask mandates and the teaching of critical race theory.

The money comes from the American Rescue Plan, a benefit package passed by congress in response to the coronavirus pandemic.
The governor also announced $10 million in aid to low-income families affected by COVID restriction enacted by schools.

To qualify for one of the seven-thousand dollar grants, parents must show that their school is isolating or quarantining children or subjecting them to what Ducey called "physical COVID-19 constraints" such as requiring masks of giving vaccinated students preferential treatment.
Democratic U.S. Rep. Raúl Grijalva accused the governor of forcing school districts to choose between federal funding and the health of students.
"Schools who are taking all those preventative measures should not be penalized or fall victims of poor leadership from the State," he said in a statement.