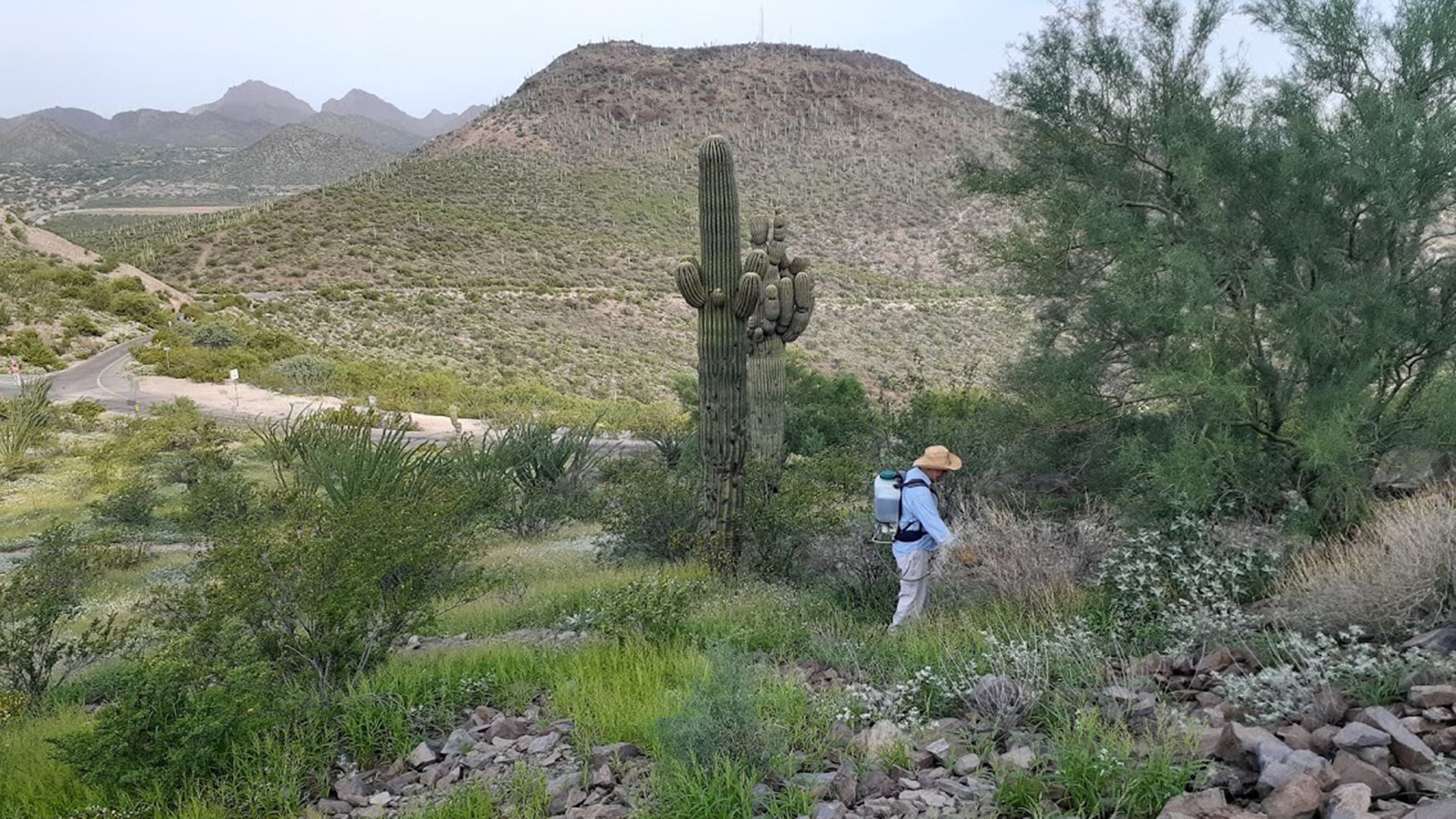 Grass mitigation efforts on A Mountain.
Courtesy of John Scheuring, Arizona Native Plants Society
"A" Mountain, or Sentinel Peak, will be closed Friday and Monday to spray buffelgrass on the southern slope with herbicides.
Buffelgrass is an invasive, non-native grass that poses a substantial fire danger in the Sonoran desert. John Scheuring, conservation chair for the state branch of the Arizona Native Plants Society, said the mini-grassland on the slope threatens to displace native plants, and it potentially provides fuel for fires. He said herbicides have to be applied while buffelgrass is green and photosensitizing.
"So this year with all of the rain, the southern slope is greening up again, and it would be a real pity and loss of opportunity, if it wasn't sprayed," Scheuring said.
The whole project, which includes a second application of the 50-acre area in September, will cost the group about $18,000, so Scheuring said the Arizona Native Plants Society are asking for donations to help pay the bill.
He said they've raised about half of the funds via a fundraiser on the society's website.