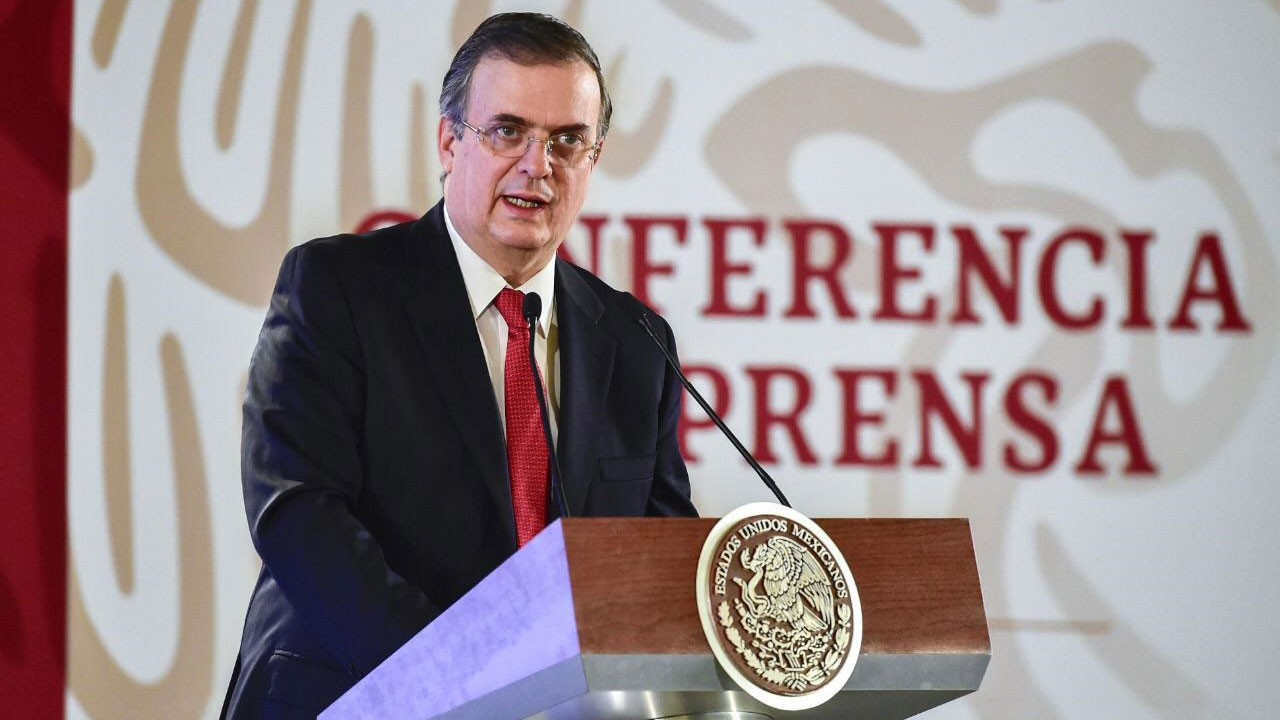 VIEW LARGER Foreign Secretary Marcelo Ebrard speaks at a press conference in this photo published March 28, 2019.

Mexican Secretariat of Foreign Affairs
Mexico filed a civil lawsuit against 11 U.S.-based gun manufacturers Wednesday, alleging that negligent practices have allowed the illegal flow of weapons across the border to drug cartels. It's the first time the country has filed such a suit.
Mexican leaders say they're legal taking action to hold gun makers and suppliers accountable for practices that have helped fuel record-setting violence in the country in recent years.
The Mexican government, which has strict gun laws, has blamed gun makers and lax U.S. gun regulations for the country's soaring violence.
During a press conference Wednesday, Foreign Minister Marcelo Ebrard said U.S. gunmakers know their products are trafficked into Mexico and used to kill and terrorize Mexican people. but that their focus is on making money rather than making their products safe.
Mexican officials called the guns entering "weapons of war," and Ebrard accused U.S. manufacturers of producing and promoting weapons tailored to the preferences of organized crime groups.
"They're developing different models for narcos," he said. "They're designed for that. They have different aesthetic and functional features."
Ebrard said the goal of the suit is to make companies change their practices to reduce the flow of guns across the border. The suit will also seek what Mexican officials estimate could be $10 billion in damages.
Ebrard emphasized, however, that the suit is not against the U.S. government, and that the two countries are working together closely to address the issue.
The move comes just a day after the anniversary of a 2019 shooting in El Paso, Texas, where a gunman killed 23 people, including Mexican citizens.
There are 11 companies named as defendants in the suit, including Smith & Wesson, Barrett Firearms Manufacturing, Beretta U.S.A., Glock Inc. and Colt's Manufacturing Company.

Fronteras Desk
is a
KJZZ
project covering important stories in an expanse stretching from Northern Arizona deep into northwestern Mexico.