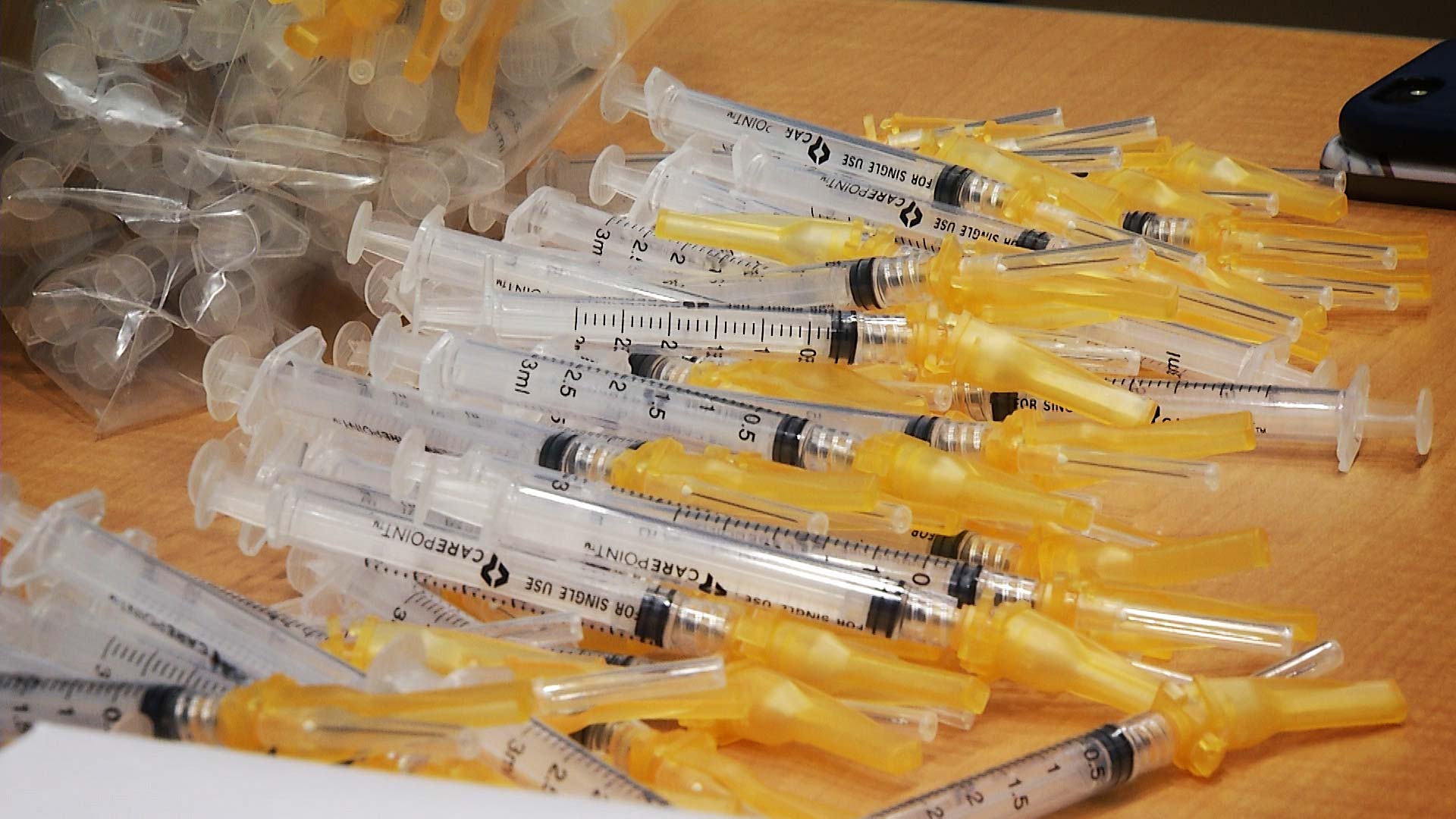 A bundle of syringes at a COVID-19 vaccination site at Tucson Medical Center. January 2021.
AZPM Staff
Updated July 21, 2021
Banner Health announced that it will require all employees to be vaccinated against COVID-19 by November 1st as a condition of employment.
Banner officials said they are putting the requirement in place for a number of reasons including, "the rise of the Delta variant, the pending lift of the Emergency Use Authorization by the Food and Drug Administration, the need to protect its patients and workforce, and to prepare for the flu season. In addition, national data shows that 97 percent of hospitalizations and 99 percent of COVID-19 deaths are in the unvaccinated."
Many hospitals already require employees to receive a host of immunizations, like the flu shot, as a term of employment.
Northwest Healthcare, which currently runs three hospitals in southern Arizona and a number of emergency clinics, said in a statement it is not requiring staff to be vaccinated against COVID-19 at this time.
Last month, Governor Doug Ducey banned state universities from requiring students and staff be vaccinated.
In April, Ducey issued an executive order banning local governments from the same but did allow health care institutions to require patients and staff to show proof of vaccination status.