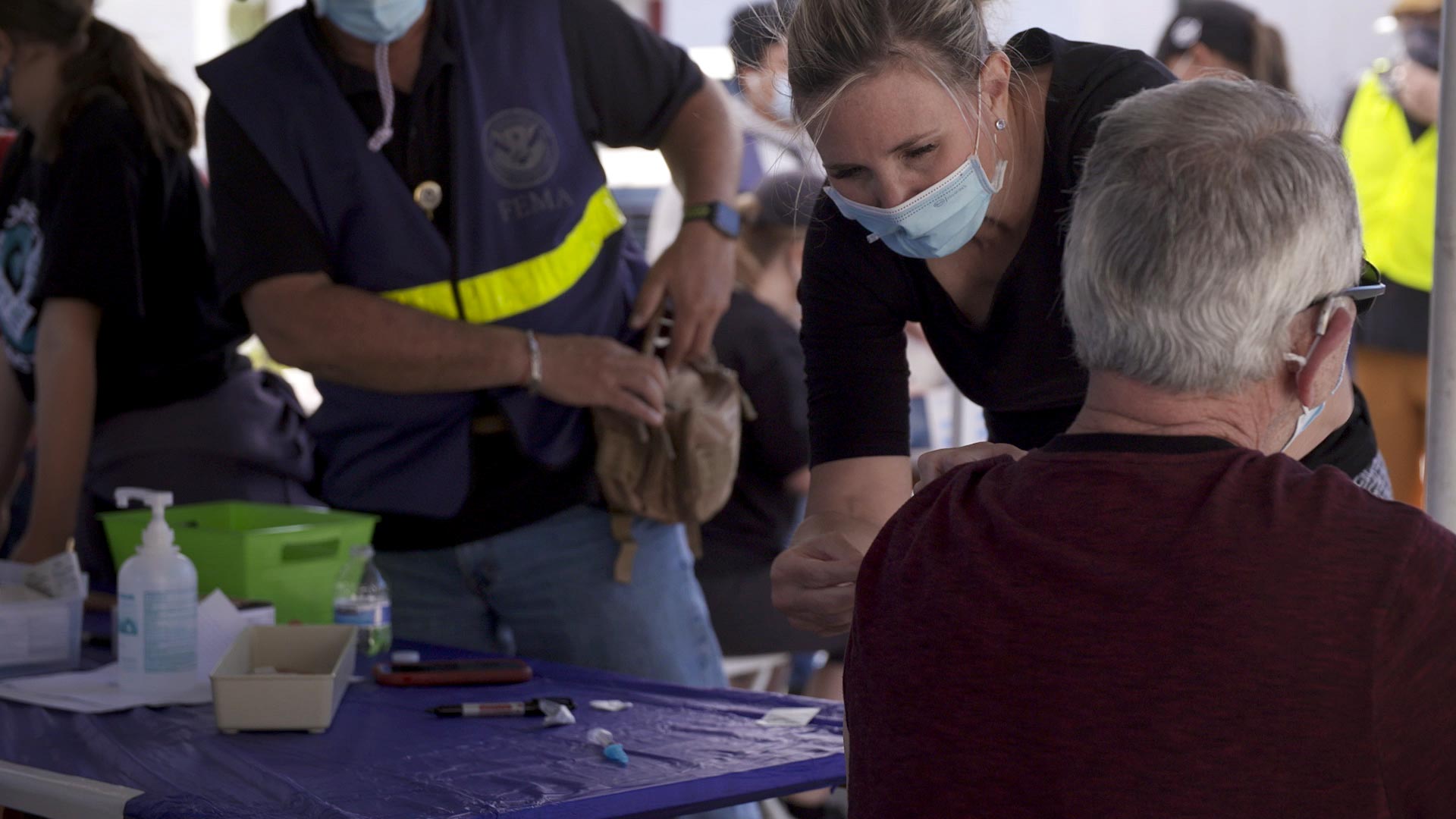 A health care worker administers a COVID-19 vaccine on a man at St. John the Evangelist Catholic Church in Tucson. March 2021.
Nate Huffman/AZPM Staff
The Pima County Health Department has recorded 28 cases of the COVID-19 Delta variant, as of Wednesday.
But the Health Director Theresa Cullen emphasized those cases were sequenced three to four weeks ago — cases from the last weeks of June. She estimated the number of Delta cases in the community has doubled since then.
"What it means right now is people really need to get vaccinated, if they're not vaccinated," said Cullen. "There's no indication that the vaccination are not holding. They are protective against the Delta variant that we are seeing."
Cullen said at least 95% of folks getting COVID-19 right now are not vaccinated, with "very few" vaccinated people contracting the disease.
"You're more at risk now to be unvaccinated than you were in January, and the reason for that is because of the accelerated transmission and the secondary morbidity, the severity, of the Delta variant," Cullen said.
In recent weeks, the Delta variant showed up in about 30% of the sampled cases in the state. Since the beginning of the pandemic, Arizona has had 903,851 cases.