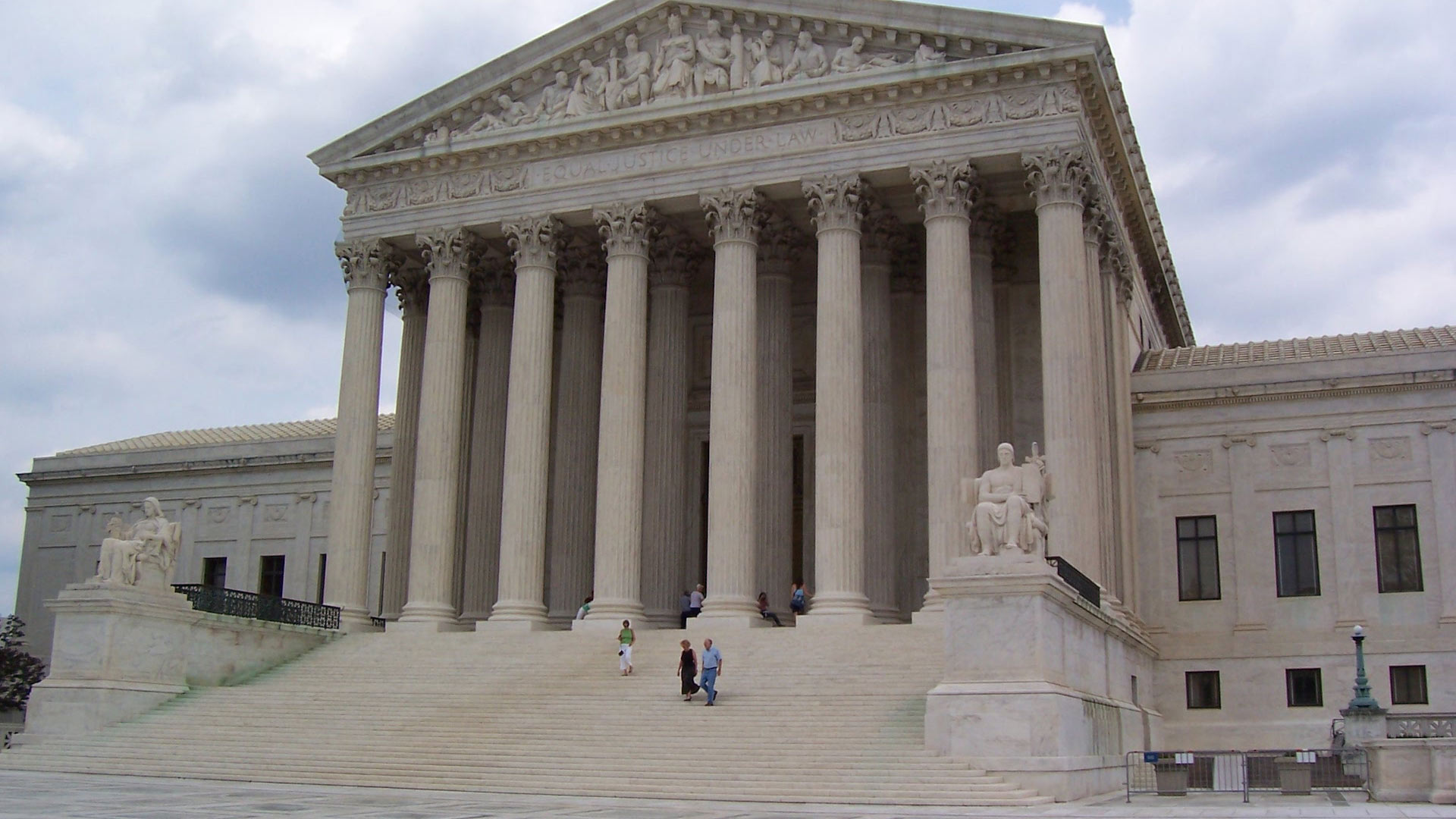 U.S. Supreme Court building, Washington, D.C.
Pixabay
A U.S. Supreme Court ruling Tuesday allows the government to detain some immigrants indefinitely. The decision applies to immigrants who have already received one deportation order in the U.S. and have been detained while trying to enter the U.S. again.
Immigrants who say they fear returning to their home countries are assessed by an asylum officer who determines whether that fear is credible. Laura St. John, legal director Florence Immigrant and Refugee Rights Project, said it's the beginning of a process that could take years. The new ruling eliminates the possibility for immigrants who've already been given one deportation order to have a hearing to determine whether they can be released to wait for the next steps.
"A certain population of people seeking protection in this country are going to be denied the opportunity to ever have a bond hearing," she said. "And that means not only do they not have the right to be released, it means they don't have the right to even ask a judge to consider whether they even need to be detained."
St. John said there's a lot of reasons someone could be ordered deported once already, including language barriers and lack of legal representation, or they could have returned home and been faced with new threats from which they'd need protection.
"Despite having very valid claims for relief that have been vetted by asylum officers, these individuals are going to face potentially years of detention, I myself have worked with people in this procedural posture, seeking witholding of removal, who have been detained for upwards of four years, at taxpayer expense," she said.
St. John said there are other methods for getting immigrants in this category released, including humanitarian parole. But she said those decisions are made at the discretion of Immigration and Customs Enforcement, as opposed to an outside immigration judge.
"That's the equivalent of asking a jailor whether they should continue to jail you, it's not getting to talk to an independent judge in the same way that we provide to people in essentially every other context, certainly in the criminal court context," she said.

The high court passed the ruling 6-3, with dissenting votes from Justice Stephen Breyer, Sonia Sotomayor and Elena Kagan. St. John said the decision could have far-reaching impacts for hundreds of immigrants in Arizona and thousands around the country.