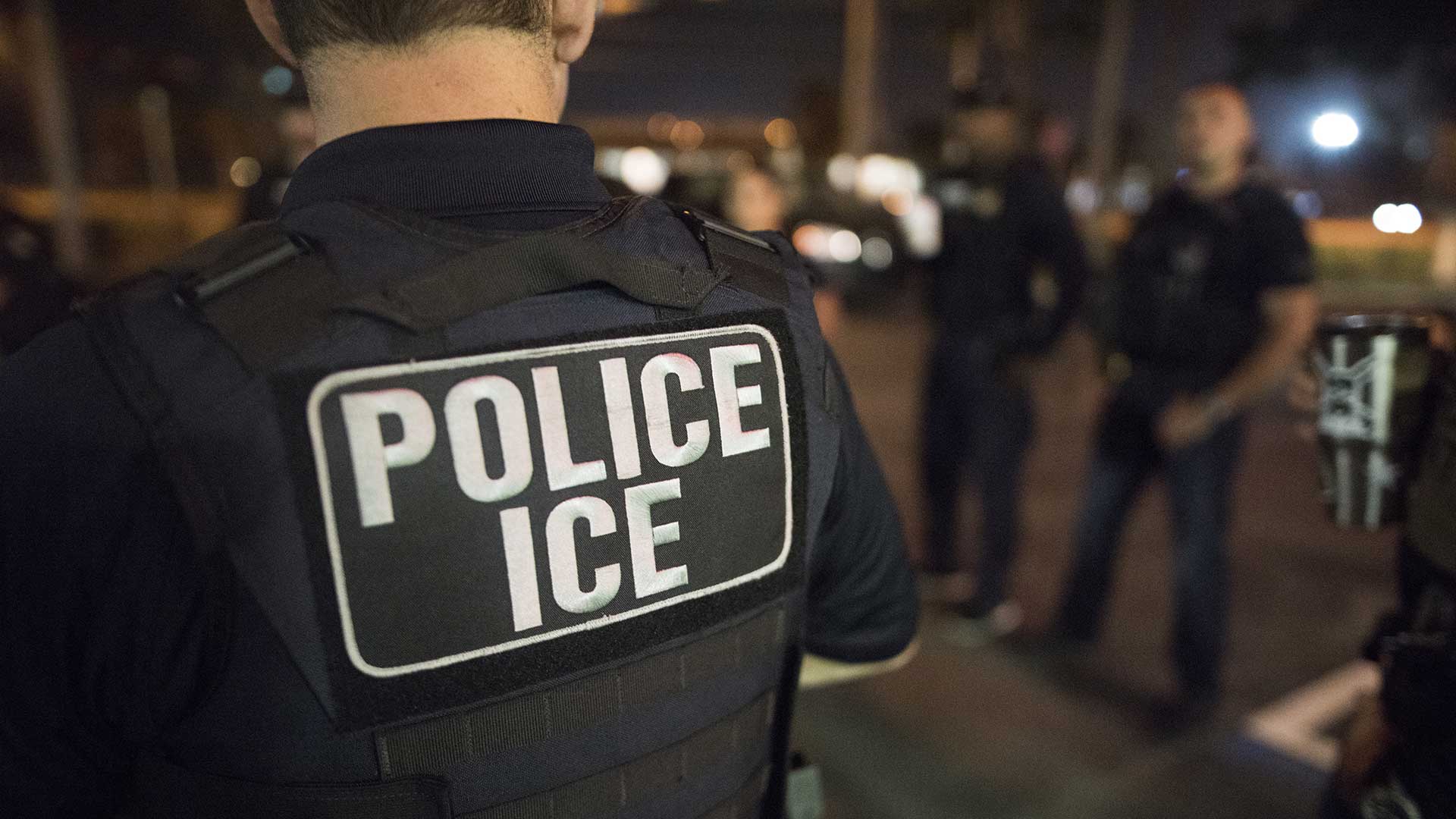 A March 2018 photo of U.S. Immigration and Customs Enforcement (ICE) officers.
ICE/Flickr
A new report by Physicians for Human Rights and the ACLU alleges hunger strikers in Immigration and Customs Enforcement facilities were subject to involuntary medical procedures including force feeding.
The report uses more than 10,000 pages of emails, court filings and other records obtained through the Freedom of Information Act and shows more than 1300 immigrants detained in ICE facilities nationwide, including in Arizona, went on hunger strike from 2013 to 2017.
Co-author Joanna Naples-Mitchell, a U.S. researcher with Physicians for Human Rights, said ICE responded with solitary confinement and other measures.
"Force feeding is the one that's gotten the most attention, and it certainly one of the most egregious, and that's force feeding by a tube that is forced down the nose and down into the esophagus and into the stomach. It can cause a lot of damage, potentially life threatening damage," she said.
ICE policy dictates involuntary feeding is only allowed under court order. But the report alleges the agency failed to use other, less-invasive options before taking that step.
Researchers also spoke with immigrants in detention over the last year, and found hunger strikes were on the rise during the pandemic.
"The reports that we've heard and what we've learned from our litigation is the amount of total power that ICE has over people who are detained," said report co-author and ACLU Senior Staff Attorney Eunice Cho. "As someone who has litigated COVID-19 cases around the country, I can say that it is pretty apparent that the number of hunger strikes has increased in detention facilities across the country, as well as the brutality of ICE's response."
A March report by the Office of Inspector General found the La Palma Correctional Center in Eloy failed to enforce the use of facial coverings and social distancing during the pandemic, and used chemical agents like pepper spray to "gain detainee compliance" during 11 out of 27 reported use-of-force incidents in 2020.

ICE and CoreCivic, the prison company that runs La Palma, refuted the report's findings.
Cho said many of the hunger strikes began as immigrants were fighting to get gloves, masks and information about the pandemic. Nilson Barahona is an immigrant from Honduras who was released last November after spending more than a year in ICE detention in Georgia. He said he and other detainees at the state's Irwin Detention Center went on strike last April as a last resort.
"We didn't know have much information about what the coronavirus was, and the authorities weren't giving us that information," he said. "Basically we found out that there were people already in detention who had the coronavirus, because of the way they were dealing with things...we knew it was a matter of time before it spread all all over the facility."
Barahona was on strike for ten days and said he was sent to solitary confinement and transferred to a different facility as a result.
An ICE spokesperson refuted the use of any retaliatory measures and said strikers are placed under close medical observation and educated on hunger strike risks.