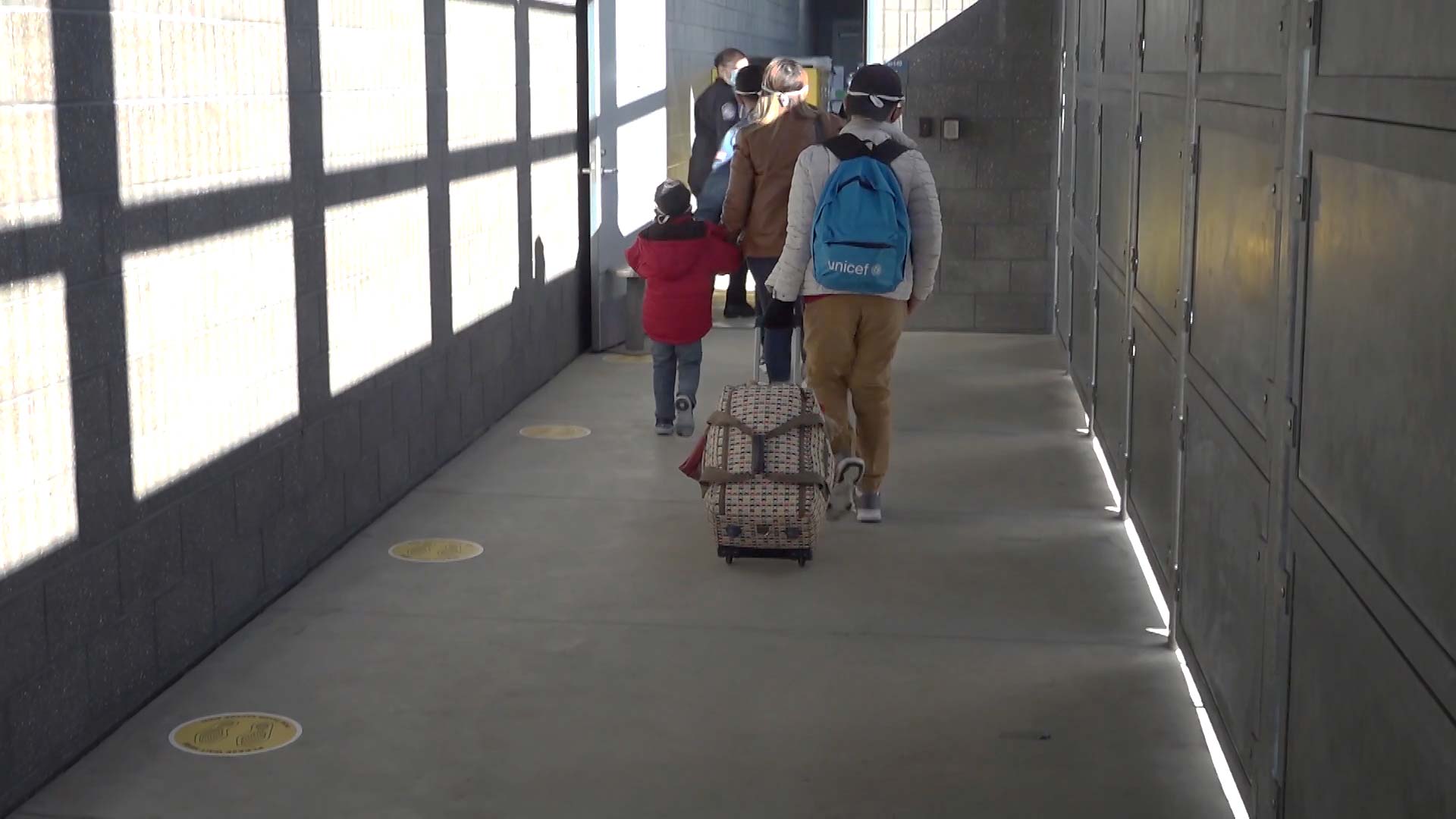 Immigrants with active cases under the Migrant Protection Protocols travel through the San Ysidro Port of Entry in San Diego as they are processed for entry into the United States. February 2021.
U.S. Customs and Border Protection
Asylum seekers whose cases didn't make it to court under the Trump administration's Migrant Protection Protocols, or MPP, may soon have the chance to try again in the most recent rollback to the controversial program that forced some 70,000 people to wait out their hearings in Mexican border cities.
The first rollback allowed some asylum seekers to enter the U.S. to begin processing, but only those with active MPP cases. The new policy allows cases that were previously closed a chance to reopen.
Austin Kocher with Syracuse University's Transactional Records Access Clearinghouse has been researching MPP outcomes.
"Altogether, about 28,000 migrants in MPP received deportation orders without even being in the courtroom at the time," he said.
Rights groups say many migrants became targets of violent crimes like kidnapping and robbery while enrolled in MPP, often making it impossible to make it to their designated port of entry to cross the border and appear in court. The advocacy group Human Rights First documented more than 1500 cases of violent assaults against migrants across the border during the MPP program's two year run.
TRAC data shows just over 10,000 people with active MPP cases have been allowed to enter the U.S. under Biden so far. Many with closed cases now get to make their case again, but Kocher said the first hurdle will be locating them to give them the news.
"It's not like they left a forwarding address," he said. "These are individuals who believe their cases are over, so I'd be surprised to see if they're able to find 40% of the people with these closed cases to actually go through the process of registering and coming into the country."