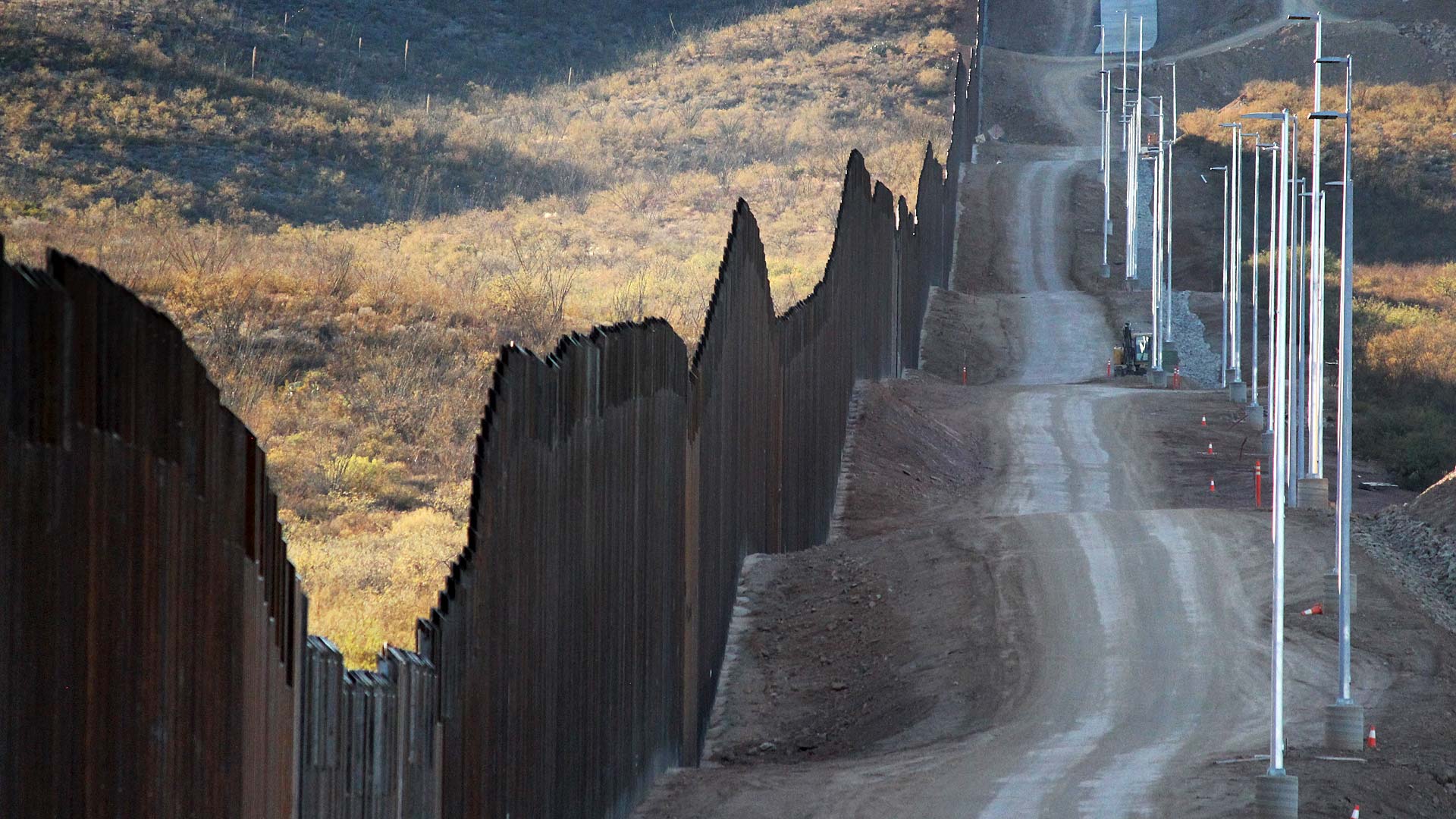 A stretch of border fencing east of Douglas constructed as part of President Trump's initiative to erect a taller wall along the southern border. November 2020.
Lorraine Rivera
A report out this month from the Government Accountability Office finds the Army Corps of Engineers' contract-awarding process allowed for accelerated construction of former President Donald Trump's border wall.
Some $10 billion in military funds were directed to the wall after Trump declared a national emergency at the border in 2019.
But the report, published June 17, says those funds were only available for a short time. Tim DiNapoli, contracting and national security acquisitions director at the GAO, said the Army Corps sped up its usual contracting process to get construction going, and began with public lands.
"In Arizona and other places where the government had title, or had access to that land, it started to build there first, as opposed to other places," he said.
The GAO found the Corps awarded some $4.3 billion in noncompetitive contracts and green-lit some construction before terms were agreed upon, resulting in some avoidable expenses. But advocates opposed to the wall, like Brian Segee is with the Center for Biological Diversity, say the project's environmental toll still needs investigation.

"Regardless of how the construction was undertaken, building an impermeable border wall structure was going to have very pronounced and devastating impact," he said.
Segee's group is one of a handful of organizations with lawsuits against the border wall. The Center for Biological Diversity's suit challenges the legality of using Department of Defense funds to build the wall and, now that those funds are being sent back to the agency, Segee said the suit will pursue funds for mitigation.
This month, the GAO announced a separate report that will examine how construction affected the borderlands. The Department of Homeland Security followed that announcement with a memo describing some mitigation efforts planned to address immediate environmental concerns, like flooding in South Texas' Rio Grande Valley, and erosion near a segment in San Diego. The memo also said more than $2 billion in remaining military funds would be returned to the Department of Defense. It also said a DHS investigation would identify additional areas for mitigation.
"We're very pleased by that and we feel like it's a good development for sure, and that they're also not going to be building any more border wall of course, and that they're terminating all the projects," said Mary Beth Beetham with Defenders of Wildlife.
Beetham's group was one of almost 100 environmental advocates signed onto a letter sent this month asking Congress to set aside funds for mitigation efforts for damages caused by the wall. Beetham said that coalition will continue pushing to allocate Congressional funds to address the damage.