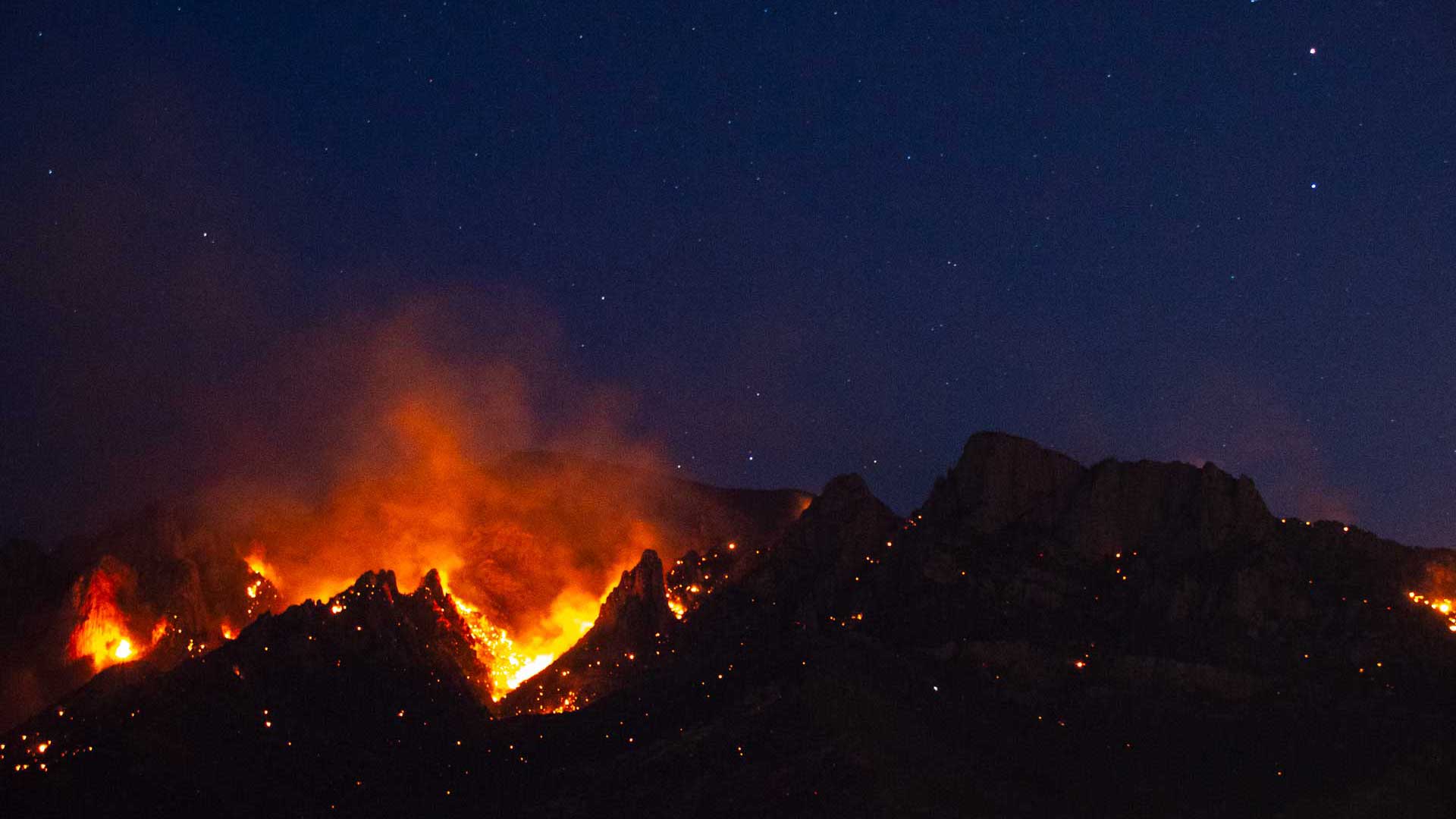 The Bighorn Fire burns on Sunday, June 7, 2020 near Oro Valley, Arizona.
Christopher Conover/AZPM
The legislature easily passed the $100 million proposal on Thursday to deal with the growing number of wildfires in the state.
The bill provides $75 million to fight the fires and help communities impacted by the fires. The bill also provides about $25 million to create inmate crews that will help with fire mitigation during other parts of the year.
On the floor of the House, members said the money is needed now to help firefighters.
"Our job is easy, hit the green button or the red button but these individuals go out every single day not knowing if they will come home to their families," said Rep. César Chávez, D-Phoenix.
Democrats also used the bill as an opportunity to talk about climate change and its role in fires in Arizona.
"We need to plan for your new reality. It is hotter and drier than ever before and we must make long-term plans, collaboratively, to react and adjust to this crisis," said Rep. Mitzi Epstein, D-Phoenix.
In 2020, wildland fires burned close to one million acres in Arizona, making it one of the worst on record.

This year more than 300,000 acres in Arizona have burned. As a result, the state is on pace to surpass last year's burned acreage.
Governor Doug Ducey will sign the bill into law on Friday morning.