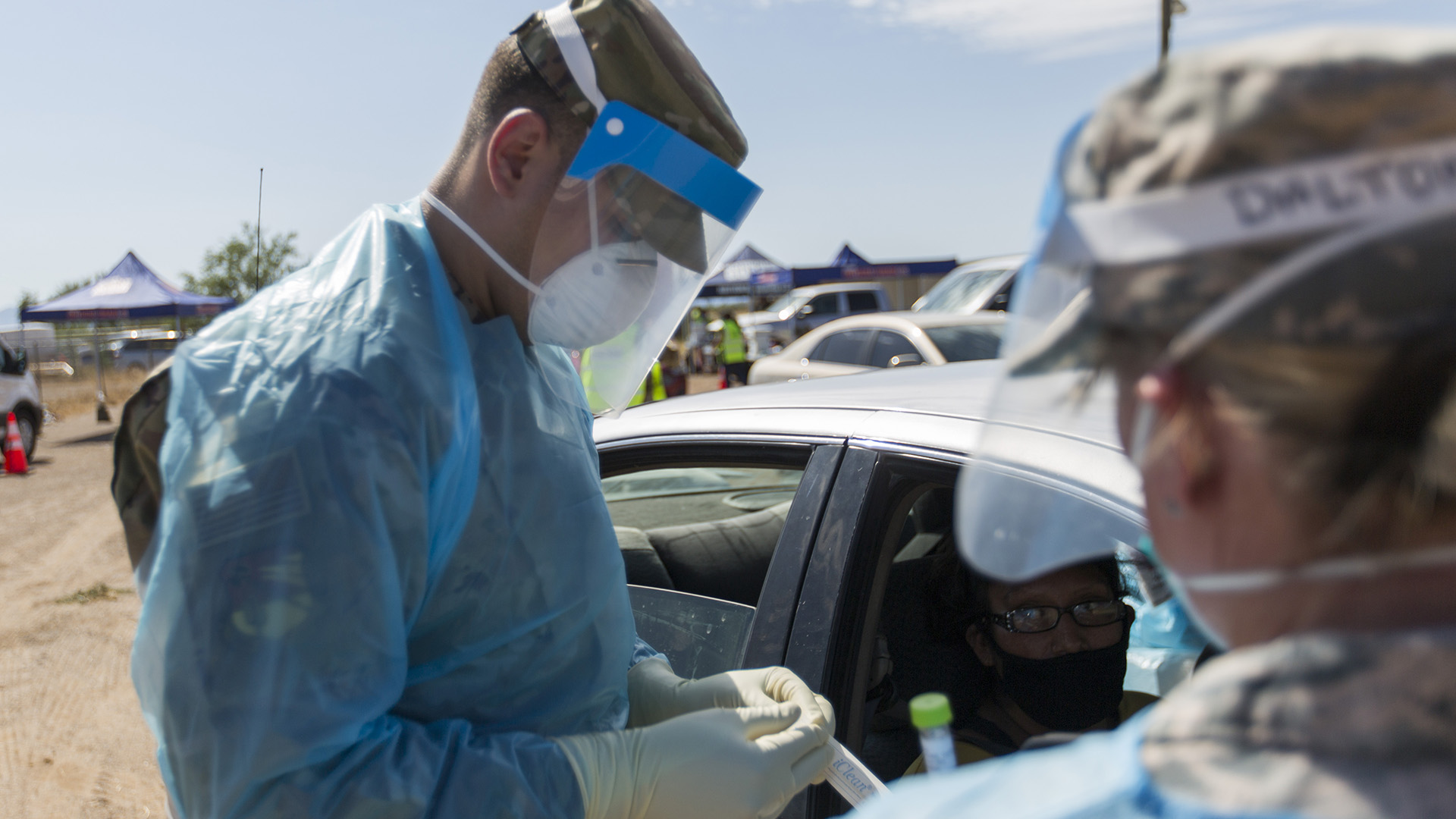 Arizona National Guard service members at a COVID-19 drive-thru testing site in the Tohono O'odham Nation in Sells, Arizona, July 6, 2020.
Courtesy of the Arizona National Guard
Arizona Democratic Congressman Tom O'Halleran recently co-sponsored a bill to guarantee tribes have access to their public health data from the federal government.
He said to make informed health policies, health authorities need to have access to their community's data generated from Indian Health Service, the federal agency responsible for the health of tribal members, but that is currently guaranteed.
If the law passes, that access to federal and public health care data systems would be law.
"Instead of this negotiation and maybe you get a little bit, maybe you never get it all," said O'Halleran.
He represents much of northern and eastern Arizona, which includes several Indigenous nations.
"In order to address some of the concerns of the people that have COVID, they have to know their history — their medical history," said O'Halleran. "Almost every major disease that's out there affects that person's ability to survive COVID."
He said knowing this history on the individual and community level leads to better treatment and policy.
"The tribal epidemiology centers across the nation are having a problem getting the information they need to help people be well," said O'Halleran.
The bill passed in the House during the 2019-2020 legislative session but wasn't taken up in the Senate.
"Our sovereign tribal nations and tribal epidemiology centers were always supposed to have equal access to public health data as states, counties, and cities," said Rep. Markwayne Mullin, R-Okla., who also introduced the bill. "But for years, many tribes have faced many challenges while trying to access this public health data."