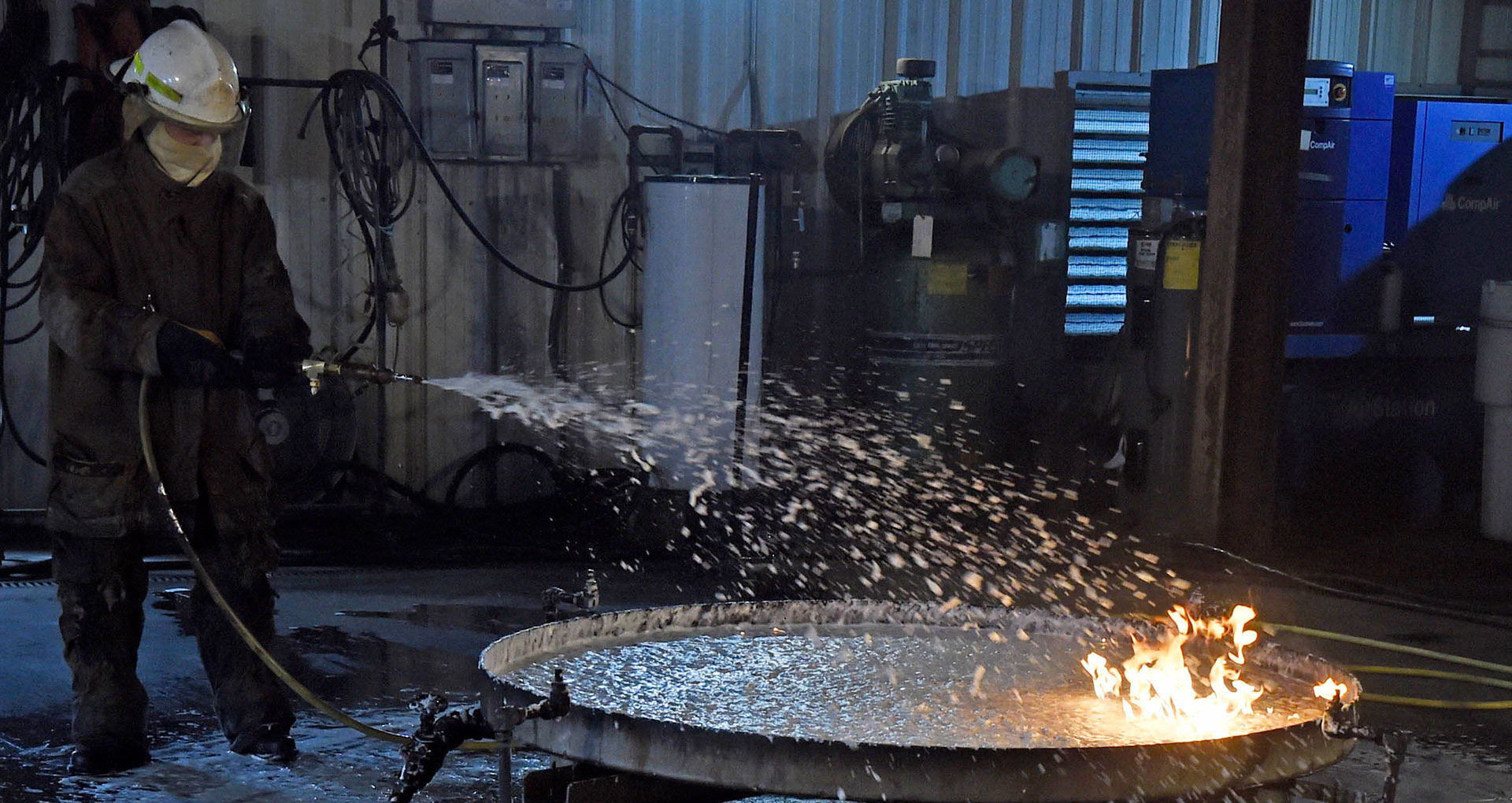 John Farley, director of fire test operations at the Naval Research Laboratory, tests the effectiveness of aqueous film-forming foam by spraying it on a gasoline fire. The test took place at the laboratory in Chesapeake Beach, Md. Oct. 25, 2019.
David Vergun, DOD
Members of Arizona's congressional delegation are calling on the U.S. Department of Defense to prioritize cleanup of underground contamination linked to two military installations in Tucson.
A letter sent by Sens. Krysten Sinema and Mark Kelly and Reps. Raul Grijalva, Tom O'Halleran and Ann Kirkpatrick cites chemical plumes emanating from Davis-Monthan Air Force Base and the Air National Guard installation at Tucson International Airport.
Tucson on Tuesday announced plans to shut down a water treatment plan that draws from wells in the airport area.
The letter asked Defense Secretary Lloyd Austin to take quick action on the contamination.