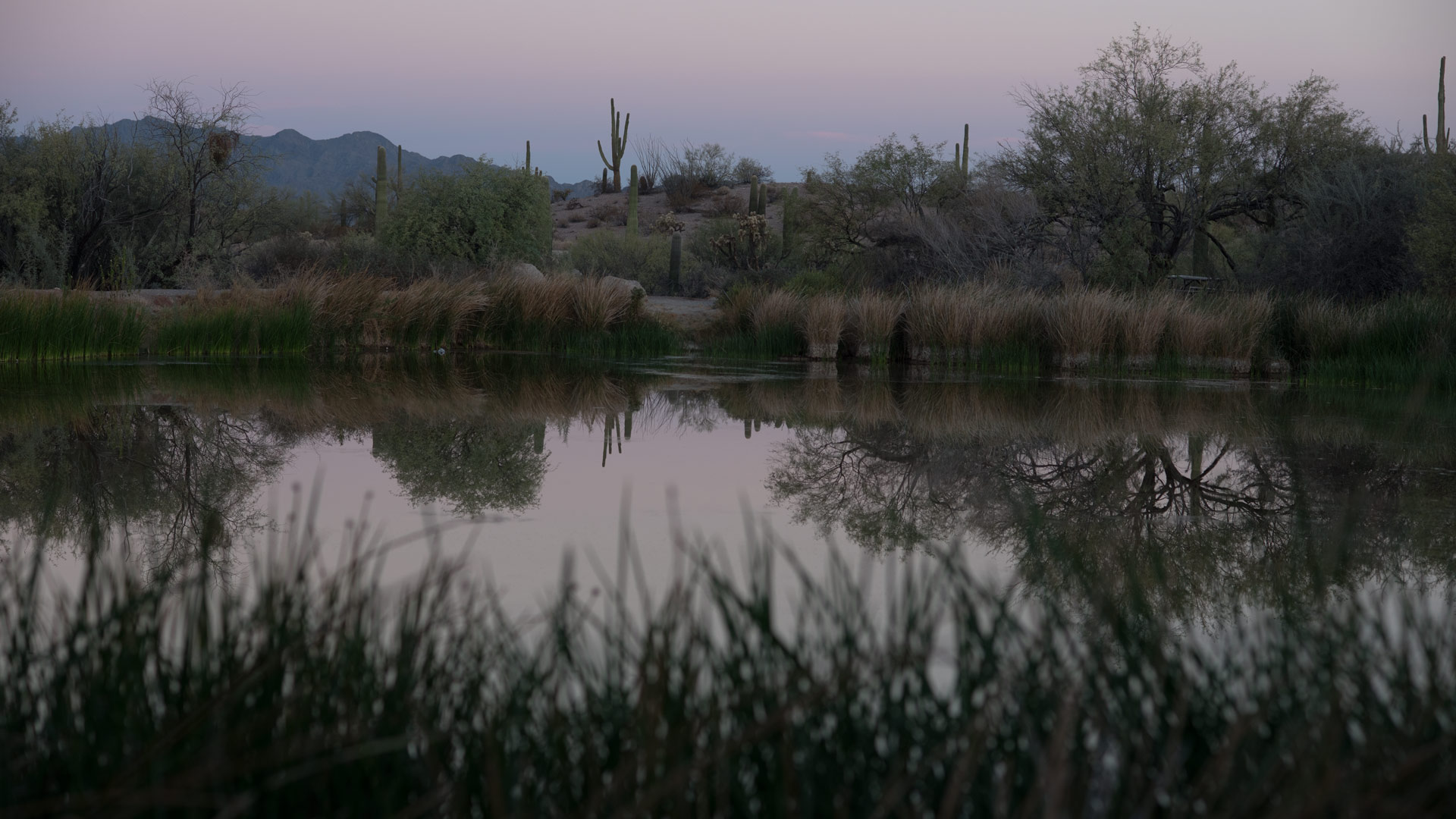 VIEW LARGER Quitobaquito Springs pictured at dawn on Sept. 27, 2020.

Alisa Reznick/AZPM
The National Park Service is getting money from an Ajo community organization for a restoration project at Quitobaquito Springs, the ancient desert water source and Indigenous site a few paces from the border at Organ Pipe Cactus National Monument.
Quitobaquito has sustained life for centuries. Before being bought by the park service in the 1950s, it was a homestead to the Hia C-ed O'odham, a tribe not recognized by the U.S. government. It's also home to endangered species like the Sonoyta pupfish and mud turtle.
But scientists and activists were alarmed last summer when spring flow dropped historically low and cracked mud flats appeared in the manmade pond, all while former President Trump's border wall inched closer. Today, the 30-mile border boundary in Organ Pipe is walled off, including at Quitobaquito.
Aaron Cooper with the International Sonoran Desert Alliance said drought and record heat pushed the site to the brink. His organization has collected $100,000 to help protect it.
"So this will do what we're calling phase one, and phase one is sort of redoing the retention structure in a way that hasn't been done for probably 50 years," he said.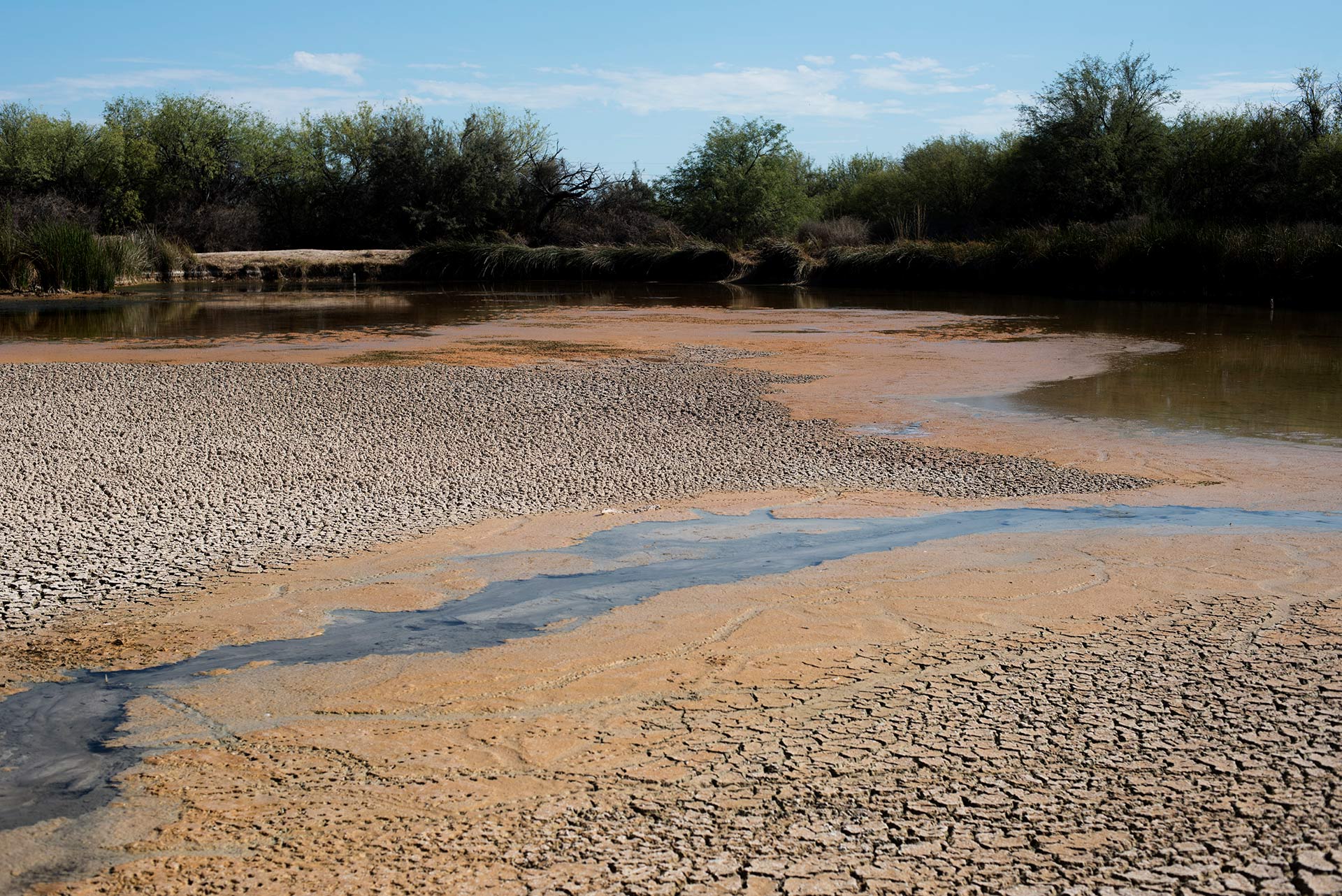 VIEW LARGER Cracked mud flats appear on the surface of Quitobaquito pond on July 18, 2020.

Alisa Reznick / AZPM
Cooper said that will include redoing the pond's liner to protect against leaks and evaporation, and brush-clearing. He said changes will focus on accessibility and reasserting O'odham presence at the site.
"Yes, stabilizing the physical sytucture is important, but all of our O'odham stakeholders have been really vocal about saying 'we'd want to see some other interpretive aspects, we'd like to see the possibility of reintroduction of heritage and medicinal plants," he said. "So we're continuing to work with park service and even included in the donation language to the effect of 'hey, this is the first step toward focusing on the O'odham privacy of space there, we really want that to be a focus here."
The initial project that will use some $250,000 worth of donor and the park service money. Once contracts are awarded, Cooper said work could begin as early as this summer.