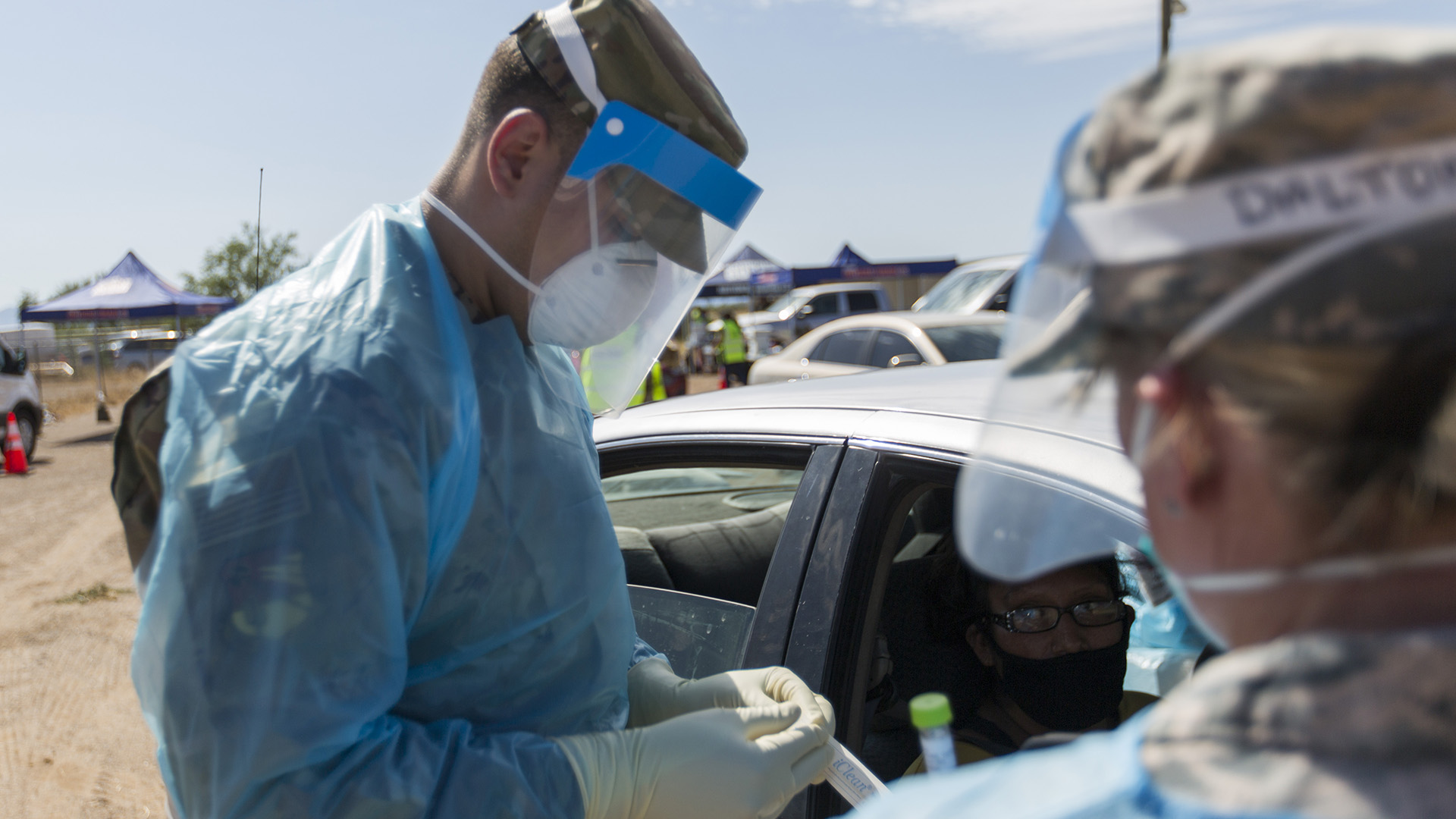 Arizona National Guard service members at a COVID-19 drive-thru testing site in the Tohono O'odham Nation in Sells, Arizona, July 6, 2020.
Courtesy of the Arizona National Guard
The U.S. Department of the Treasury announced this week how it's going to distribute $20 billion of coronavirus relief from the American Rescue Plan Act to tribal governments.
Over the course of the new four weeks, there will be two processes that determine how much money one of the 574 federally recognized tribes will receive.
The first payment will have two parts: an equal portion of $1 billion will go to eligible governments, and 65%, or $12.35 billion, of the remaining funds will be split based on self-certified enrollment information submitted to the Bureau of Indian Affairs in April.
To get this payment, tribes need to submit their information to the Treasury Submission Portalby May 24 at 11:59 p.m. PST.
The second payment will come from remaining $6.65 billion and will be distributed based on 2019 employment data connected to CARES Act relief — that information needs to updated or confirmed by tribal governments by June 7 at 11:59 p.m. PST.
Tribes can use the funds to address the spread of COVID-19, health or education disparities, housing, utility infrastructure needs and much more.