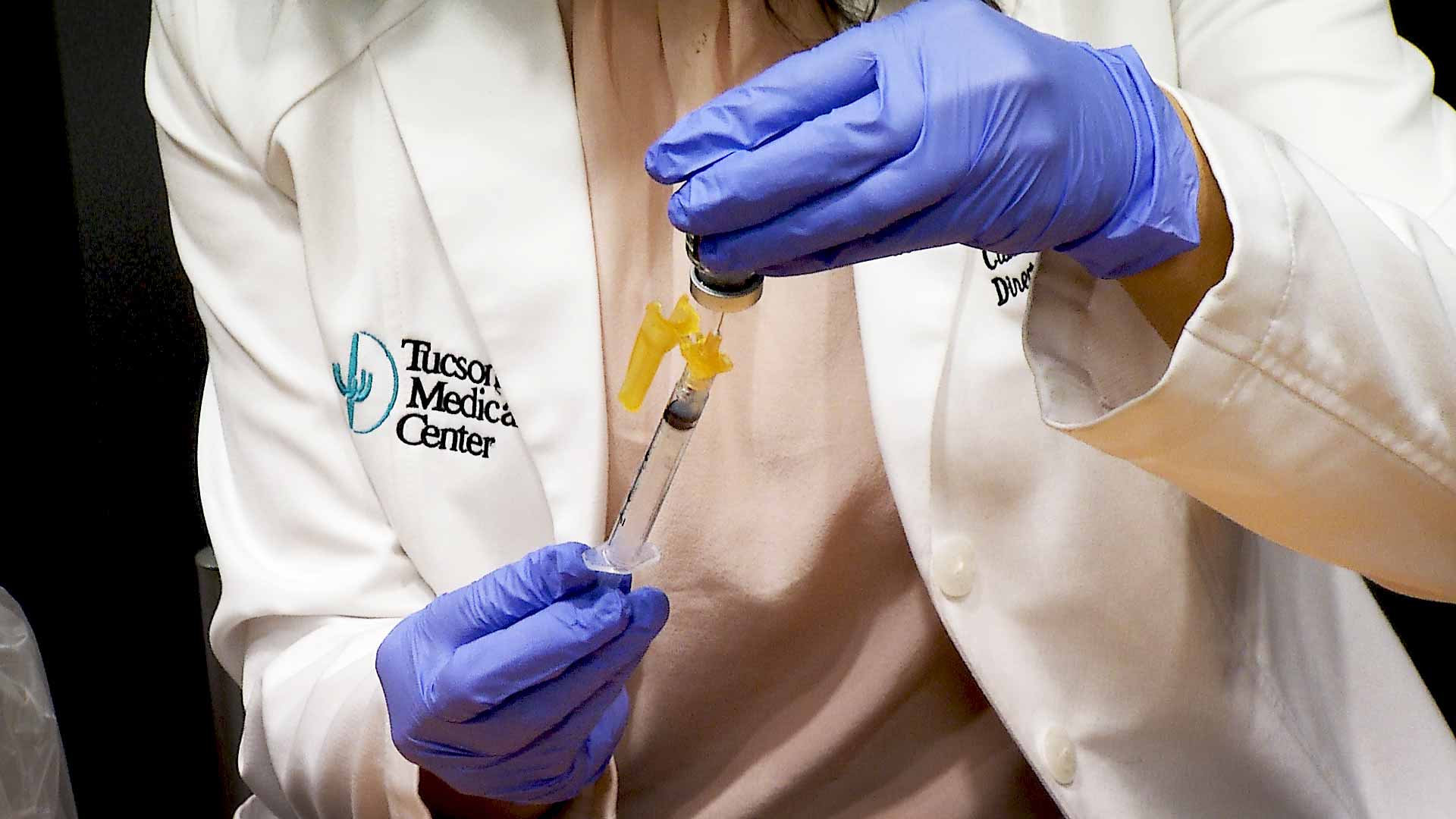 A health care worker at Tucson Medical Center fills a syringe with a dose of the COVID-19 vaccine. January 2021.
Robert Lindberg/AZPM Staff
The City of Tucson will receive more than $135 million in federal pandemic relief money through the American Rescue Plan, part of some $350 billion being distributed to state, local, territorial and tribal governments across the country.
In a statement this week, the Department of Treasury released a detailed breakdown of where the funds would go and what programs they sought to assist. Funds will go to continued COVID-19 mitigation efforts and other public health expenditures, food and other household aid, premium pay for essential worker, investments into water, sewer and broadband infrastructure, and economic recovery.
Tucson Mayor Regina Romero said the funding is an opportunity to improve conditions in the long term and to address immediate impacts with input from the community.
"We see the need for affordable housing, we see and we hear from the community that that's where they want our governments to focus in and be creative on," she said.
Last year when federal CARES funds were distributed, Romero said the city worked with local nonprofits to help decide where and how to spend the money. She said year's funding rollout will be similar, with a special focus on housing and business revitalization.
In addition to the money for Tucson, Pima County will receive over $200 million as part of the same program.