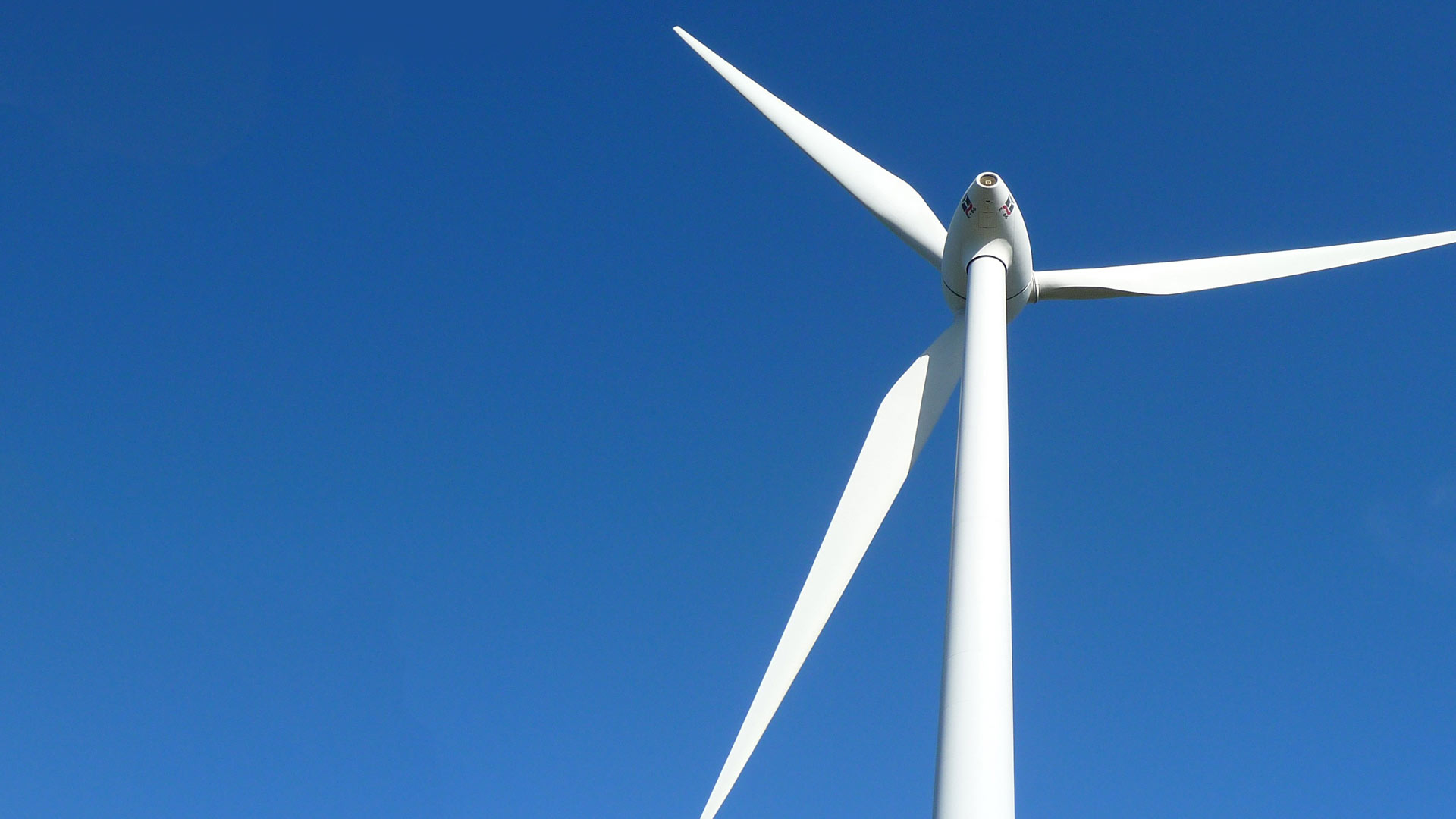 A wind turbine.
Tucson Electric Power has brought the solar storage facility southeast of Tucson online with plans later this month to start delivering power from a wind farm in New Mexico.
By adding these two energy systems, the Wilmot Energy Center and Oso Grande Wind project, about 26% of TEP's power will be from renewable sources. Spokesperson Joseph Barrios said over the next 14 years TEP wants to bump that number up to 70%.
"What we've seen over the last few years is the cost of solar energy just get lower and lower, which has allowed us to invest in those cleaner resources instead of fossil fuels."
The solar plus storage system and the wind farm together will provide the energy needed for an average 126,000 homes each year, according to a press release from TEP and Business Wire. The solar array at the Wilmot Energy Center produces 100 megawatts of energy, the storage system has 30 MW, and the wind farm has 250 MW.
It also plans on cutting carbon emissions by 80% by 2035.
"As part of that process, we've planned the retirement of our remaining coal-fired resources over the next 12 years."
He said TEP plans to stop using power from the San Juan Generating Station in northern New Mexico in 2022.
This month the University of Arizona began buying energy from these new renewable sources, making its purchased energy all renewable.
The Salt River Project that provides energy to central Arizona announced Monday it hopes to double its use of utility-scale solar by the end of fiscal year 2025 by adding more than 1,375 MW of new solar power.