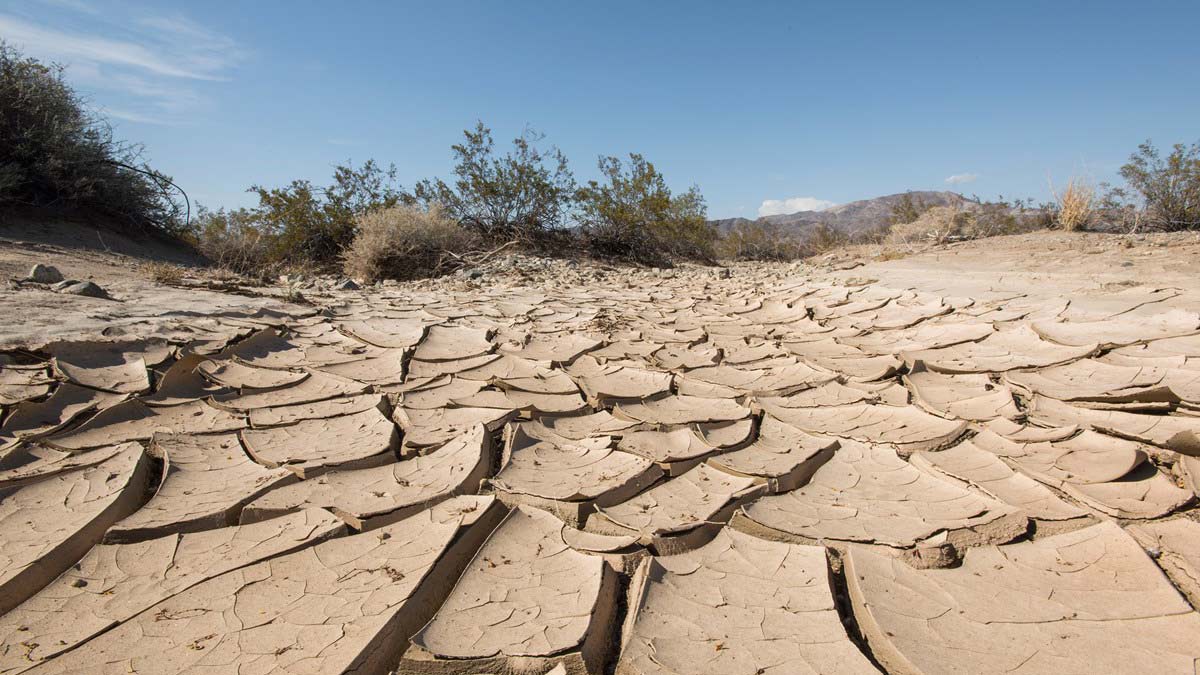 Cracked earth in the Joshua Tree National Park, where the National Park Service says severe drought and warming temperatures will likely affect the populations and home ranges of many species.

Brad Sutton, NPS
The Biden administration announced Wednesday it formed an interagency group to address the extreme drought conditions in Western states, including Arizona.
The U.S. departments of Interior and Agriculture are looking at the issue of water shortages from federal, state, local and tribal levels, according to a press release from the Department of the Interior.
Some of the main goals of the working group are to get money and help to farmers and tribe throughout the West experiencing water shortages. It also wants to plan for long-term resiliency to accommodate for growing shortages tied to climate change.
"In the United States, intense droughts threaten major economic drivers in rural communities such as agriculture and recreation, disrupts food systems and water supplies, endangers public health, jeopardizes the integrity of critical infrastructure, and exacerbates wildfires and floods," said Agriculture Secretary Tom Vilsack.
According to a White House statement, wildfires resulted in $16.6 billion in damages in 2020.
The administration has also allotted over $700 million to go towards addressing climate change and carbon removal.
President Joe Biden recently recommitted to the National Drought Resilience Partnership, a collaboration of federal agencies to create science-driven responses to drought.