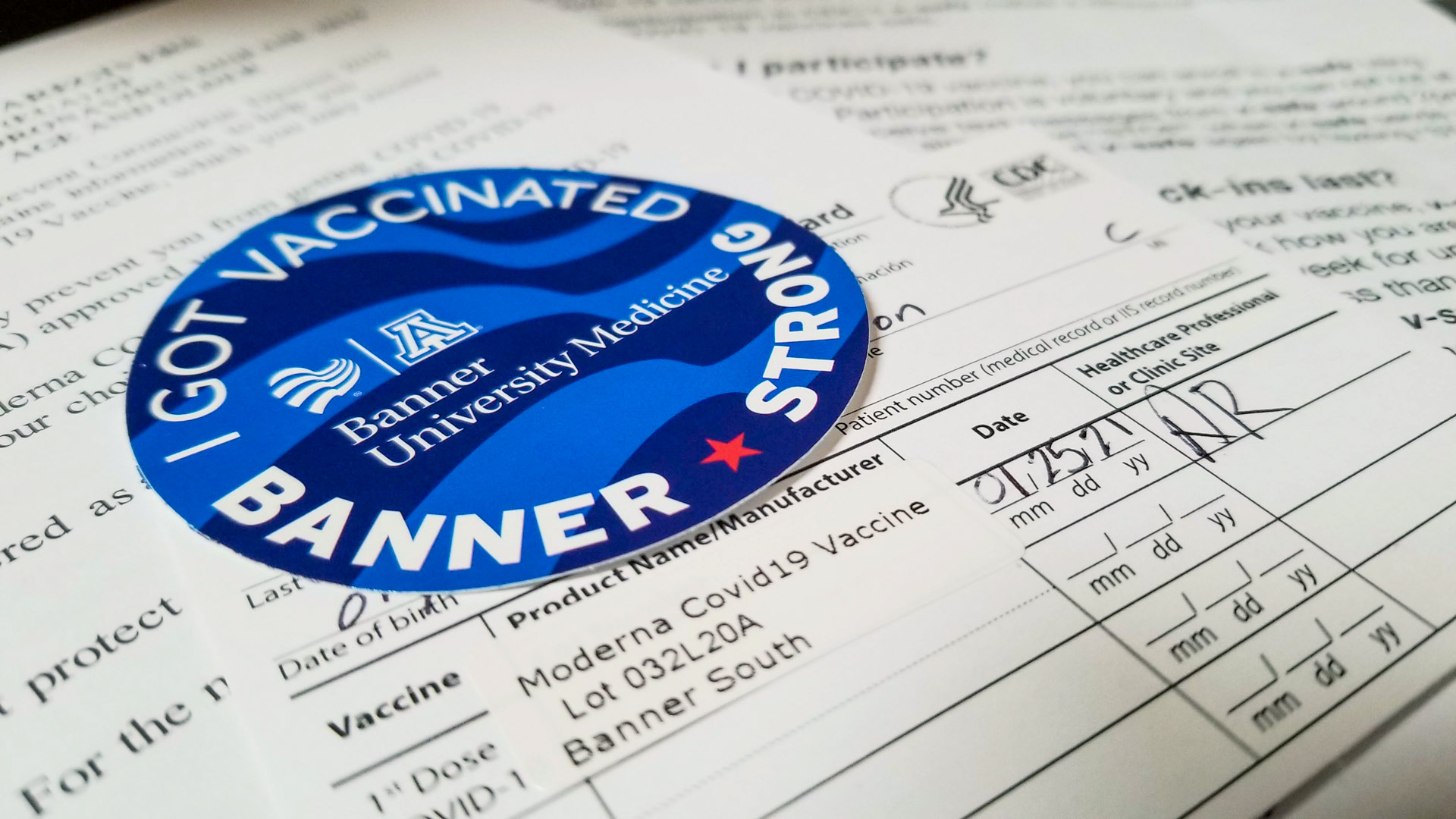 A COVID-19 vaccination record card is received following the administration of the Moderna COVID-19 vaccine at Banner University South.
AC Swedbergh/AZPM
Governor Doug Ducey issued an executive order Monday, banning state agencies or local governments from requiring people to show proof of vaccination against COVID-19 in order to access government services, buildings, or parks.
The order against so-called vaccine passports does not mention private businesses.
Ducey continues to urge people to get vaccinated but said in the order "vaccination is up to each individual, not the government."
Officials with the University of Arizona are still interested in requiring all students to get vaccinated before returning to campus for the fall semester.
"My hope is at the universities and in the public schools, we'll be able to not only trust the people have been vaccinated but also verify," said UA President Robert Robbins after learning about Ducey's order Monday morning.
The executive order said schools and universities can still ask students for their vaccination records. It does not specifically say whether or not schools or universities can require the COVID-19 vaccines which are still classified as experimental.
About 26% of Arizona residents are considered fully vaccinated against COVID-19. Medical experts say a population needs to reach 75% vaccination before herd immunity is achieved.