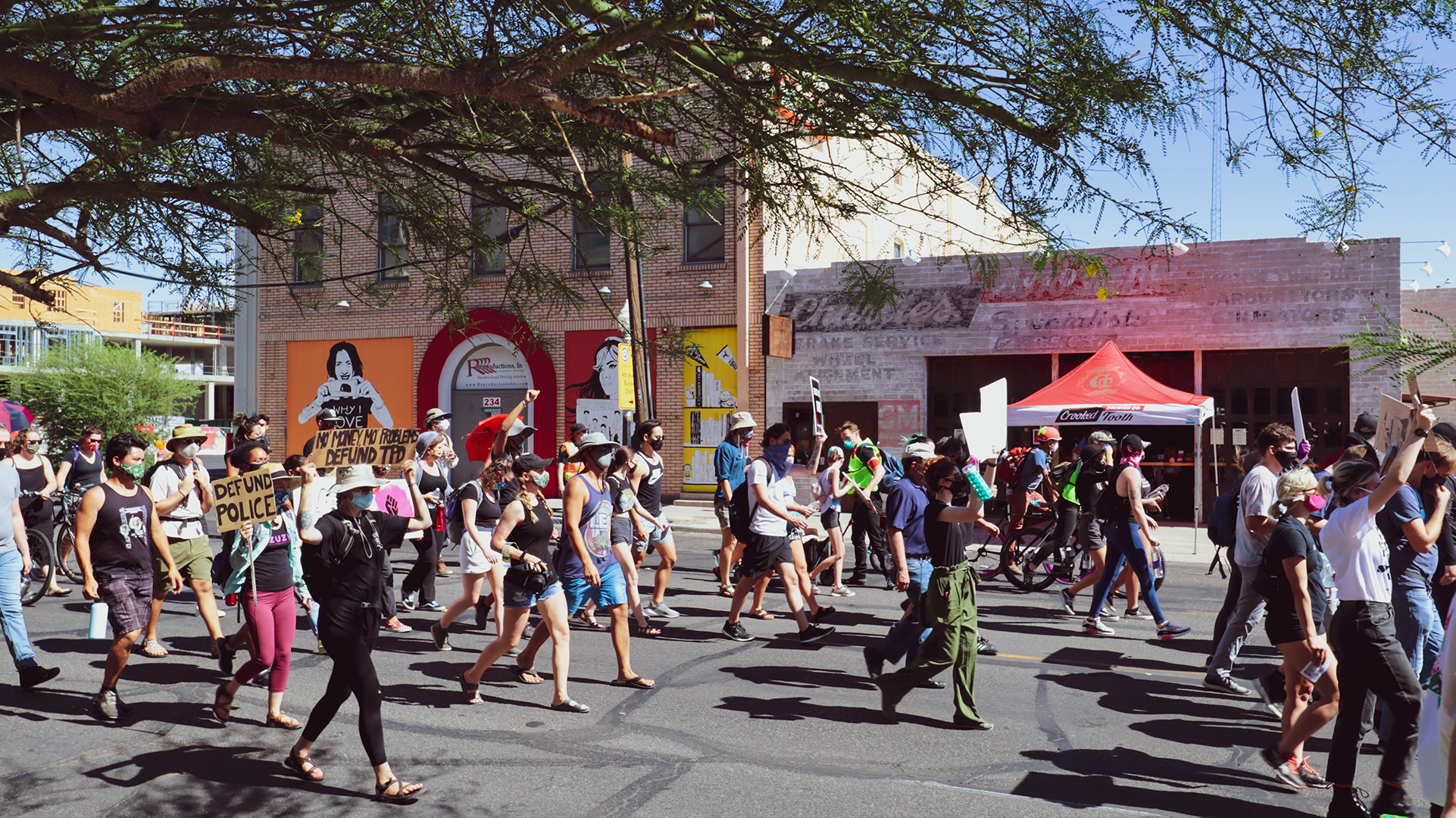 Protesters march through downtown Tucson on July 4th in support of Black Lives Matter movement and against police brutality.
Alisa Ivanitskaya / AZPM
The City of Tucson's budget for the next fiscal year is up for debate, and city officials would like to hear how residents want the money spent.
The city has broken up budget discussions into four virtual town halls. The third of these town halls is Saturday at 10:30 a.m. and will focus on community safety. To register, click here.
They'll be talking about emergency response agencies, like the police, fire and 911 operations, along with housing, courts and a community safety pilot program.
The discussion between the public and city leaders will be moderated.
The fourth and final town hall will be in two weeks, and is called "resilient recovery." It'll cover economic development, open spaces and wellness programs, to name a few. To register for that town hall, click here.
The previous town halls discussed infrastructure and mobility, and climate action and adaptation. The city has posed videos of those session on their website.