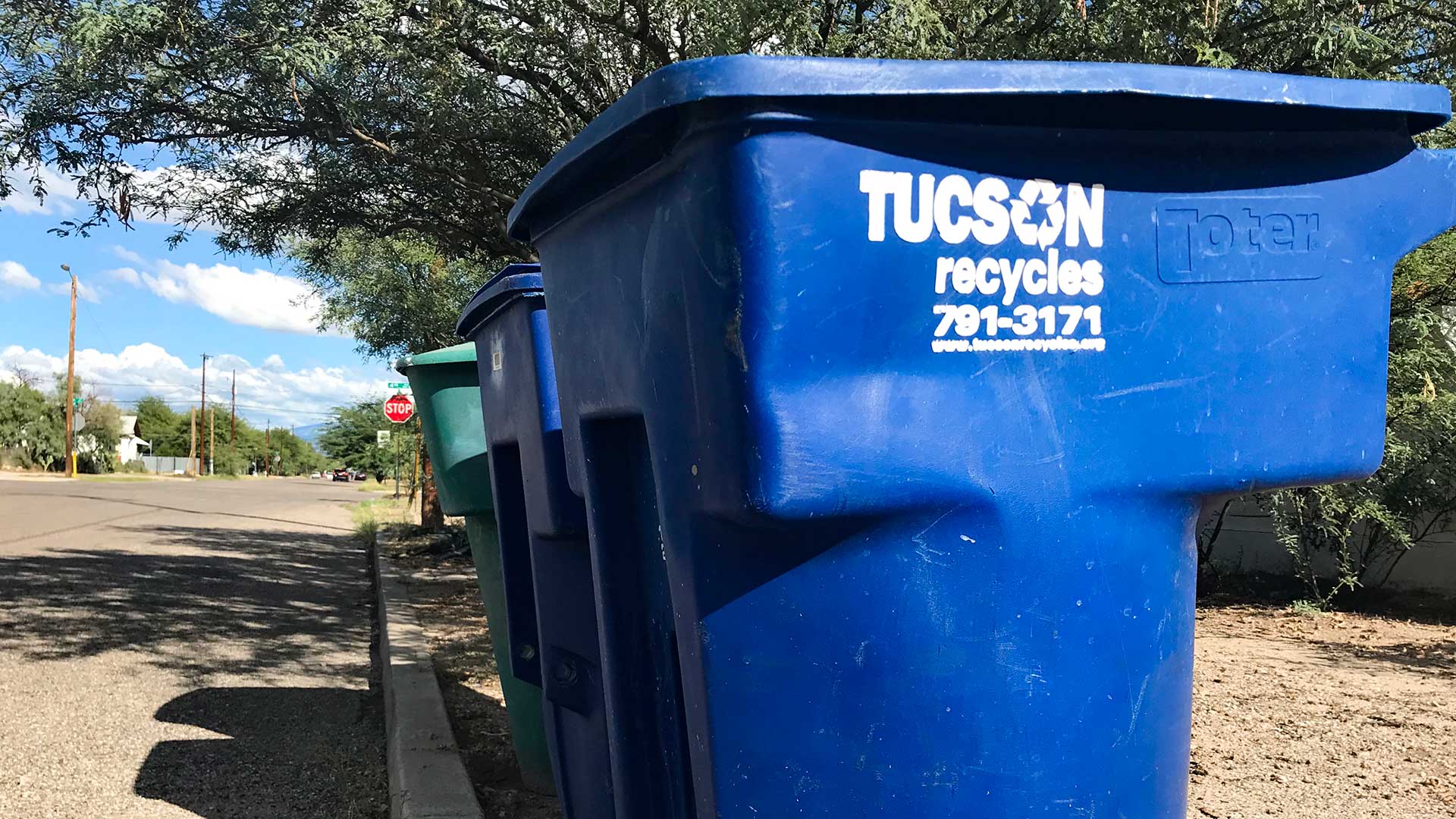 The city is reducing curbside recycling pickup in an effort to save money and adapt to global shifts in the industry.
Sasha Hartzell/AZPM
Food waste, yard waste, construction debris, human and animal waste, and dead animals are just some of the things found in Tucson curbside recycling bins.
Those items when combined with used pizza boxes, plastic bags, and unwashed containers mean nearly a third of what is recycled in Tucson is considered contaminated.
Contaminants in the recycling stream cost the City of Tucson about $30,000 a month in fees from the company that processes the city's recycling.
To cut down on that, the city is launching an eight-week campaign to educate residents about what can and cannot be recycled. The campaign uses grant money to allow inspection of what is in curbside recycling bins.
If the inspectors find contaminants in the bin, they will leave a note for the homeowner. If the problem persists, the bin could be removed by the city. In order to get it back, the homeowner would have to attend a class.
The goal is to cut the level of contamination in half.
"If we can get that below 18.7%, our goal is actually 15%, we will eliminate the fee," said Cristina Polsgrove, spokesperson for the City of Tucson's Environmental Services.
Polsgrove says the inspection crews hit the streets at about 6:00 a.m. and check thousands of bins a day.
In 2019, Tucson moved to curbside recycling every other week instead of weekly. In February, the city stopped accepting glass in curbside containers.