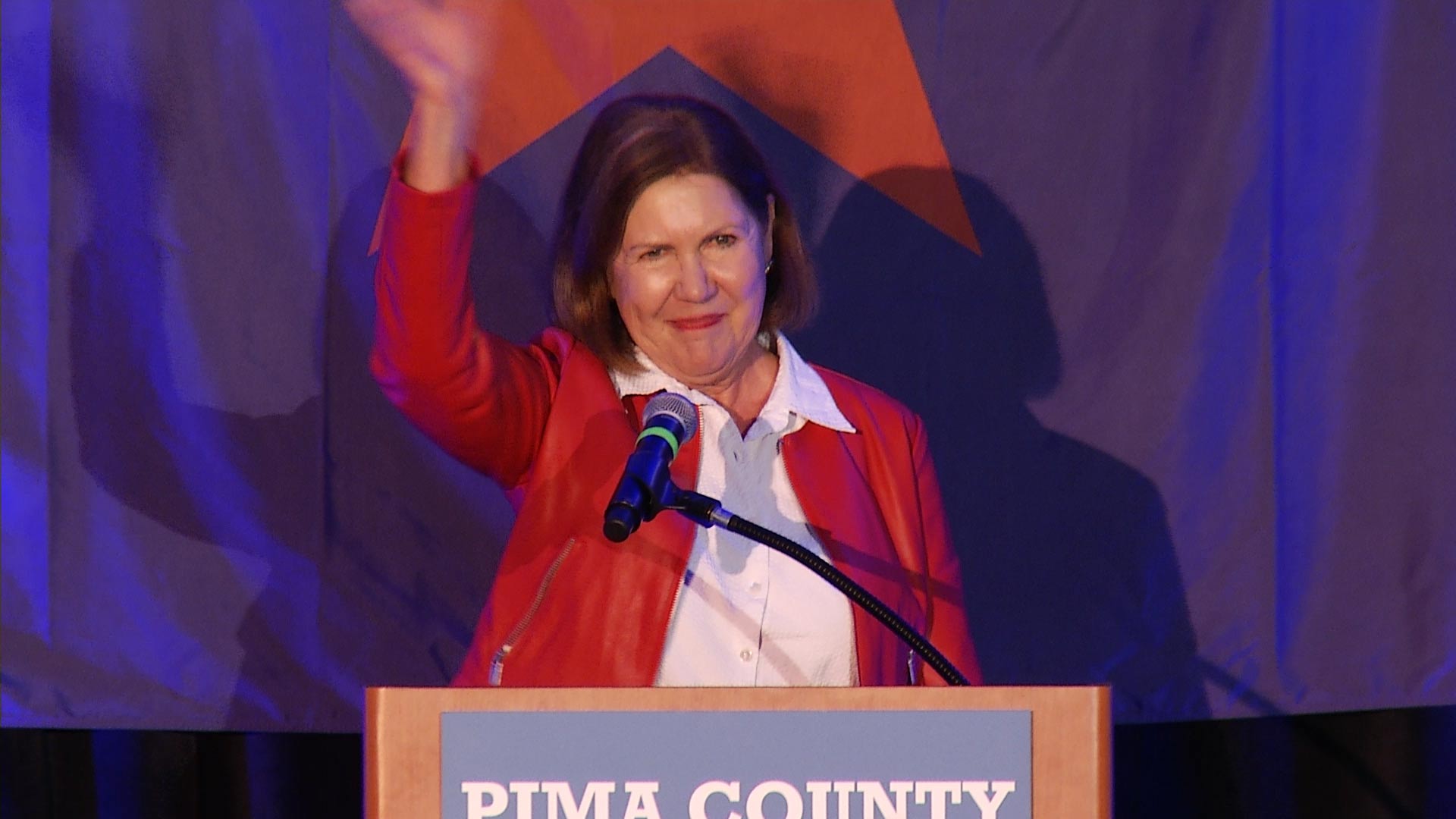 Ann Kirkpatrick speaks at the Democratic watch party in Pima County, Nov. 6, 2018.
AZPM
Rep. Ann Kirkpatrick announced Friday morning that she will not seek a sixth term in office in 2022.
Her decision may have caught some by surprise, but the southern Arizona Democrat told AZPM it has been on her mind for a while.
"it's a decision that we started discussing as a family at Thanksgiving and it just seems like the right thing to do," Kirkpatrick said.
Kirkpatrick is serving her second term representing southern Arizona's Second Congressional District but served three terms representing the Flagstaff area before moving to Tucson. She also served in the Arizona legislature.
"So, I've been running for office every two years since 2004, that's a lot of years," she said.
Kirkpatrick says before she ends her time in Congress, she hopes to pass comprehensive immigration reform and work to modernize Arizona's ports of entry.
She said she will not endorse anyone in the race in 2022.