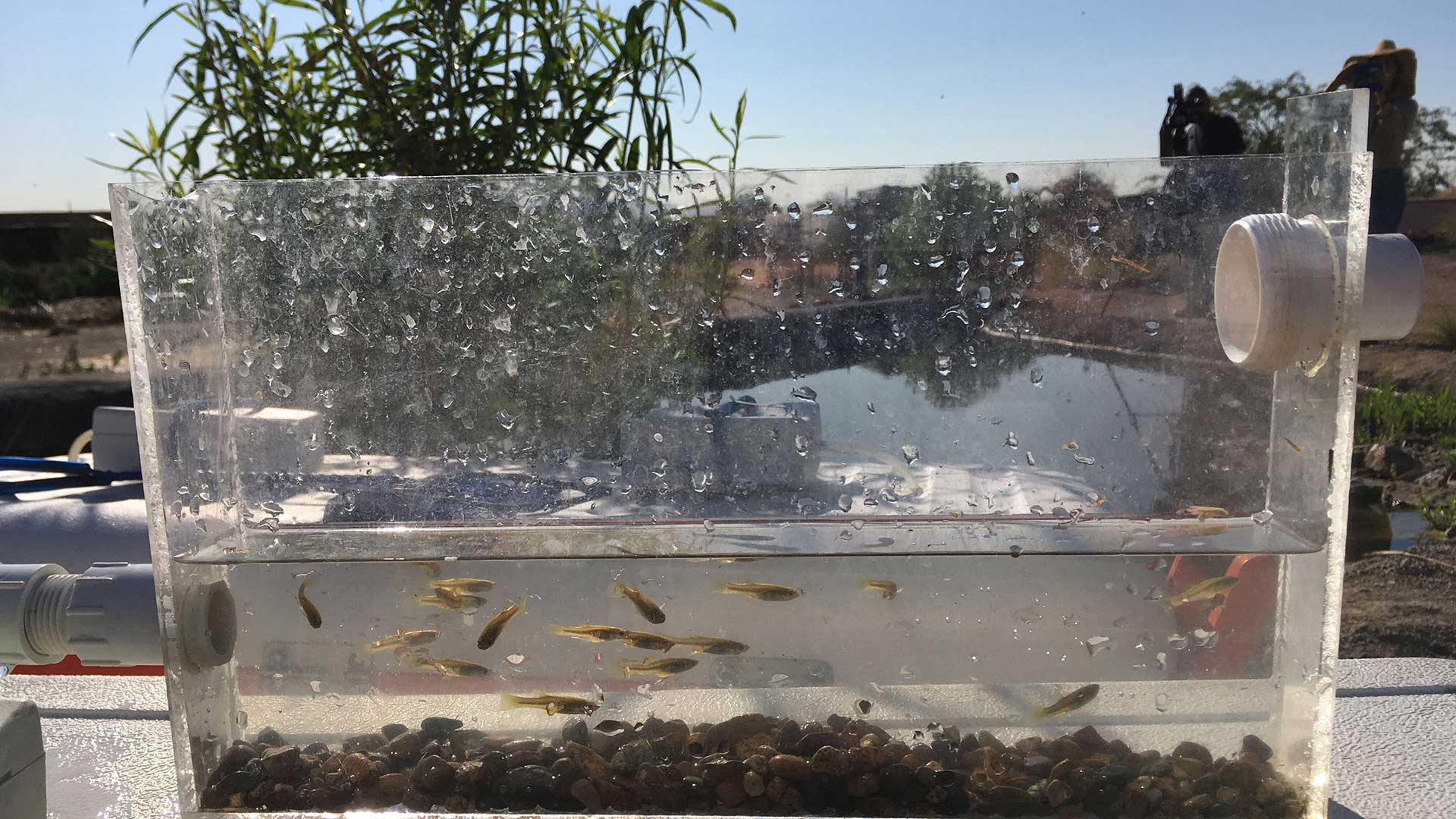 Gila topminnows wait to be introduced to new habitat in the acequia at Mission Garden.
Ariana Brocious/AZPM
The Gila topminnow only measures about one to two inches long. But the little fish used to have a big range across Arizona, New Mexico and Mexico, according to Luke Cole with the Sonoran Institute.
"It used to be everywhere. It used to be THE fish in the greater Gila Basin," Cole said.
Cole said declining habitat, predation by nonnative fish and poor water quality essentially erased the Gila topminnow from local waterways for seven decades. But a few years after improvements at Tucson's wastewater treatment plant in 2013, they started finding the topminnow in the Santa Cruz River again. And Cole said that's good news for the river:
"The Gila topminnow is pretty inconspicuous, it's small, but it's a really useful indicator of river health because it's so pollution sensitive," he said.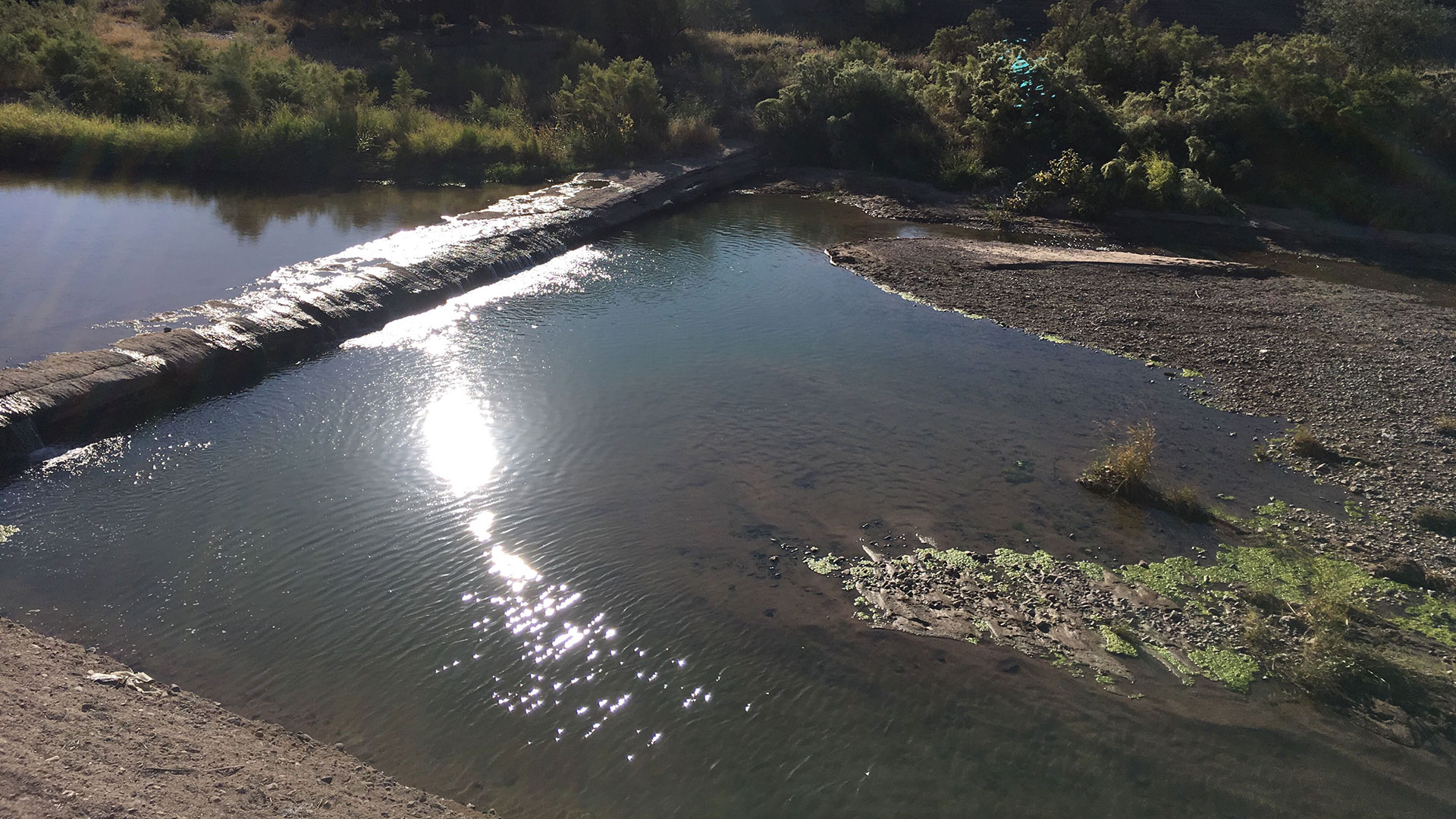 VIEW LARGER The revived "heritage" stretch of the Santa Cruz River now flows north of Starr Pass/22nd Street all the way to Congress Street.

Ariana Brocious/AZPM
Cole said improved water quality and expanded habitat like the new stretch of flowing water at the base of "A" mountain have boosted the minnow's population numbers and range. The city released the fish into that so-called "heritage" stretch last year. In 2019, the fish were released into the acequia of Tucson's Mission Gardens.
The Gila topminnow isn't out of danger yet, but for now, it seems to be doing well back in some of its native waters.