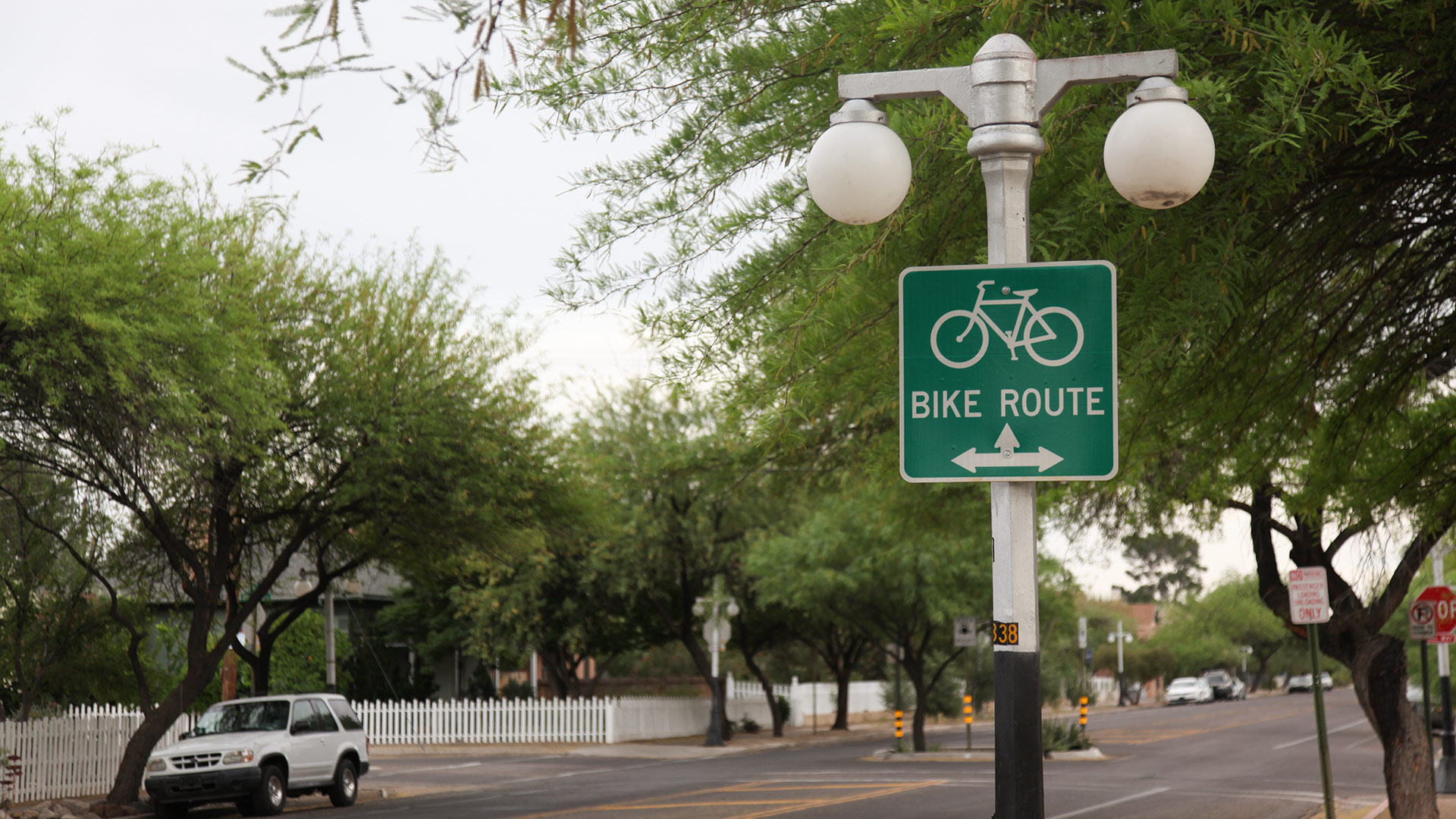 A bike lane in the Armory Park neighborhood
Nick O'Gara/AZPM
The City of Tucson's budget for the next fiscal year is up for debate, and city officials would like to hear how residents want the money spent.
The city has broken up budget discussions into four virtual town halls. The first of which is Thursday at 5:30 p.m., and it'll focus on infrastructure and mobility. Residents can register for the town hall here.
The discussion between the public and city leaders will be moderated.
Upcoming town halls:
Climate action and adaptation, March 20 at 10:30 a.m.
Community safety, March 27 at 10:30 a.m.
Resilient recovery, April 8, 5:30 p.m.
Registration links for the upcoming town halls are not available yet.
Friday is also the deadline for community feedback on the guiding principles of the Move Tucson transportation project. The project is currently writing guidelines to help prioritize transportation projects over the next 20 years. Participants can submit edits to the guidelines after viewing the city's "virtual open house."