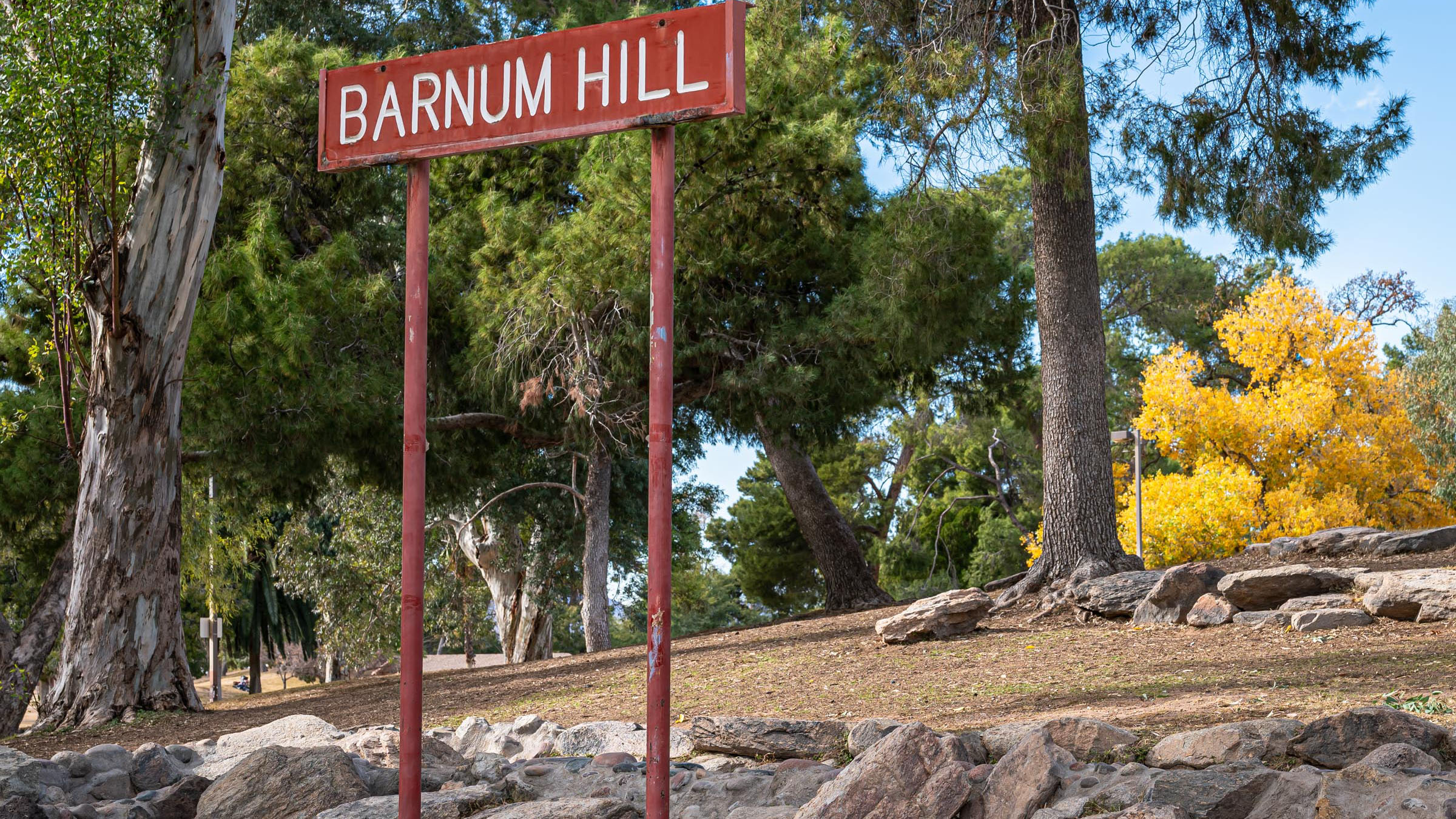 The sign designating Barnum Hill, a man-made feature of Reid Park that may soon become a part of Reid Park Zoo's planned tiger enclosure.
courtesy Paul F. LaFrance
The Tucson City Council voted Tuesday to put the brakes on a proposed expansion of Reid Park Zoo. The pause gives various interest groups time to come together to discuss a compromise:
When Tucson voters approved a sales tax increase in 2017, the money was earmarked for capital improvements for the Reid Park Zoo. Council member Karin Uhlich says voters didn't necessarily know that those capital improvements would include a three and a half acre expansion to the zoo, reducing the park's open space. If they did, she said, "then a whole lot of more people would have engaged, I think, because they would have realized this is impacting the park writ large."
The Zoo's "Pathway to Asia" project would cover a popular wooded area called Barnum Hill and an adjoining duck pond. Council member Steve Kozachik, whose ward includes the park, says the expansion plan was no secret, and was discussed in public meetings before the tax vote in 2017.

"This exact plan has been publicly shared multiple times, supported by the Mayor and Council multiple times," he said.
Kozachik cast the only vote in favor of keeping the project on track. The rest of the council and the mayor voted to stop development for 45 days to give city manager Michael Ortega a chance to bring together opposing interest groups, to search for a solution both sides can live with.