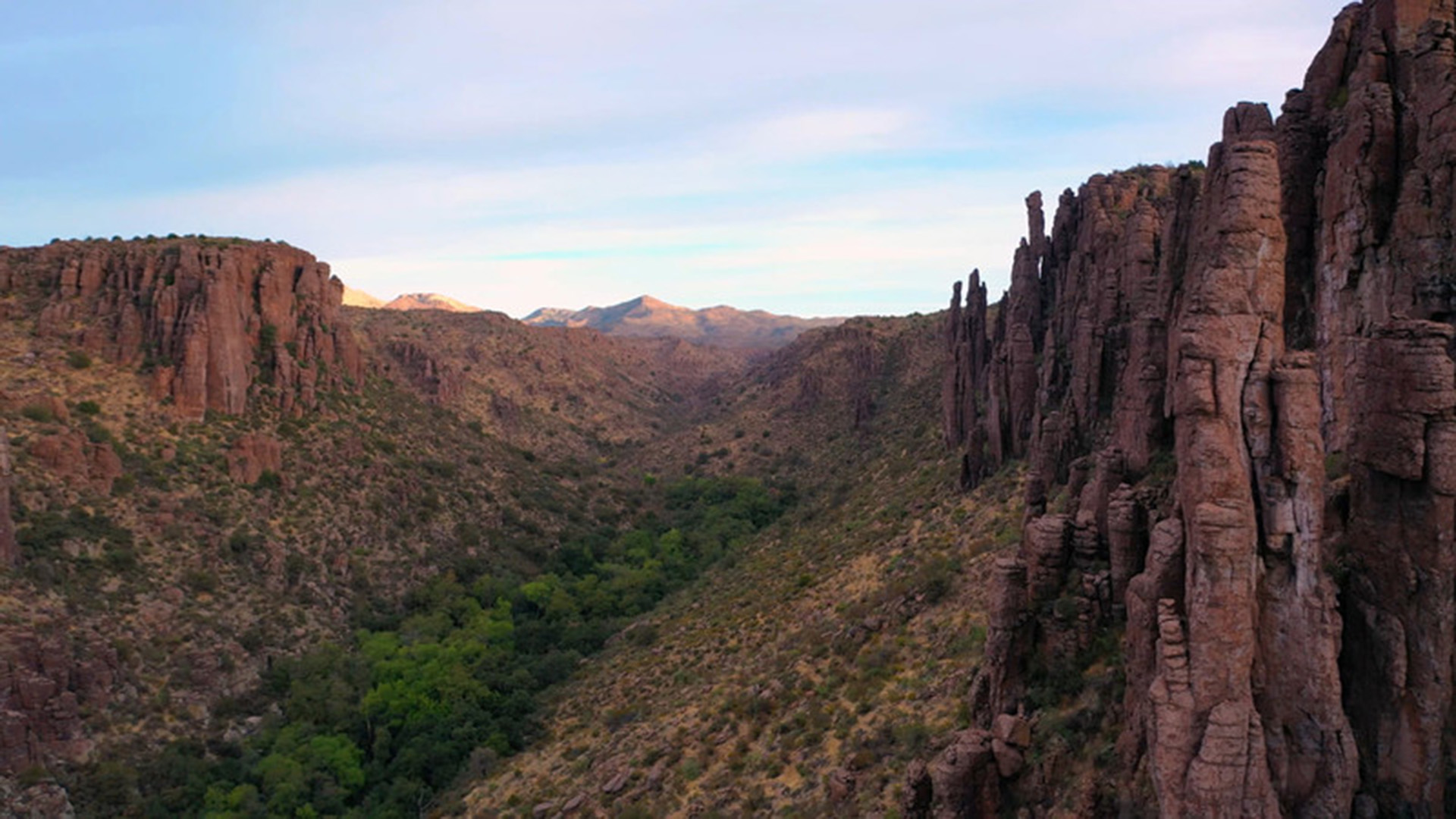 Ga'an Canyon is a place where beings who have been compared to angels live according to the Apache religion. It is near Oak Flat.
Courtesy of Russ McSpadden/Center for Biological Diversity
The Advisory Council on Historic Preservation announced Thursday it's not signing a mitigation commitment, known as a Programmatic Agreement, between a variety of players concerning the congressionally mandated land transfer of Oak Flat to a copper mining company.

Oak Flat is on the National Register of Historic Places and an Apache religious site, but it's also in the path of a proposed massive copper mine.
Reid Nelson is a leader within the Advisory Council on Historic Preservation. He says though he appreciates the forest service's efforts to mitigate damage to the historical places in the proposed mine site, it's not enough.
"They're simply not sufficient to counterbalance and offset the destruction of such significant places," Nelson said.
It also has stoped advising the U.S. Forest Service on ways it can avoid negative effects to these historical sites.
Executive director of the council, John Fowler, wrote in a letter to the acting director of the Tonto National Forest where Oak Flat lies that "the measures in the PA are not sufficient to adequately resolve those adverse effects [of the proposed mine]. The ACHP believes that further consultation in this case would be unproductive and therefore, we are hereby terminating consultation."
Nelson is asking what the public thinks of a proposed mine eventually abolishing historical places. The public comment period ends February 26 at 5 p.m. EST. The Advisory Council on Historic Preservation requests that comments be sent to resolutioncopper@achp.gov.
The council will try to send their final comments to the Secretary of Agriculture by March 5 before the land transfer takes place.