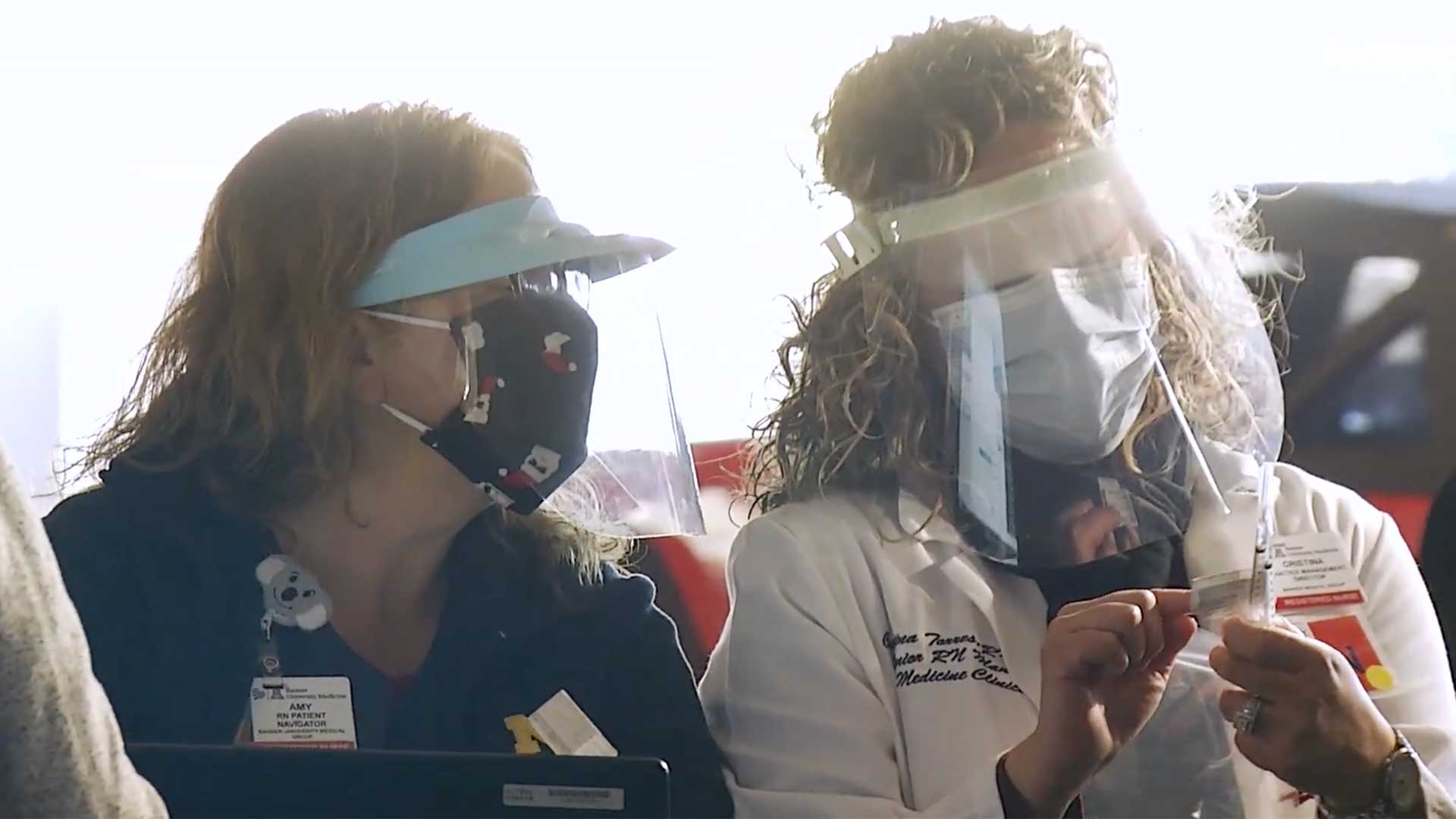 Health care workers prepare to administer a doses of Pfizer's COVID-19 vaccine at a distribution site at Banner - University Medical North in Tucson on Thursday, Dec. 17, 2020.
AZPM
Pima County was forced to reduce the number of COVID-19 vaccine doses it gave to local providers this week due to getting 12,000 fewer doses from the state than in previous weeks.
"What we had to do to some extent is take some of that we had designated for the community health centers and not allocate to them to the same level," said Dr. Francisco Garcia, Pima County's Chief Medical Officer.
Community health centers are considered crucial in reaching populations that are often medically underserved.
Garcia said the county also used its vaccine reserve to make up some of the shortfall.
The state wants to open a 24-hour vaccination site in Pima County similar to the two it currently operates in Maricopa County.
County officials said they welcome the state site but only if it does not mean a reduction in the number of vaccine doses given to other sites already operating in the county.
"We have made out point abundantly clear to both the state and all the partners that what we believe we need is a larger pie. We cannot keep slicing the existing pie of vaccines into smaller and smaller slices," said Garcia.
Earlier this week, state officials told President Joe Biden that they expect to soon open a 24-hour vaccination site in Pima County.