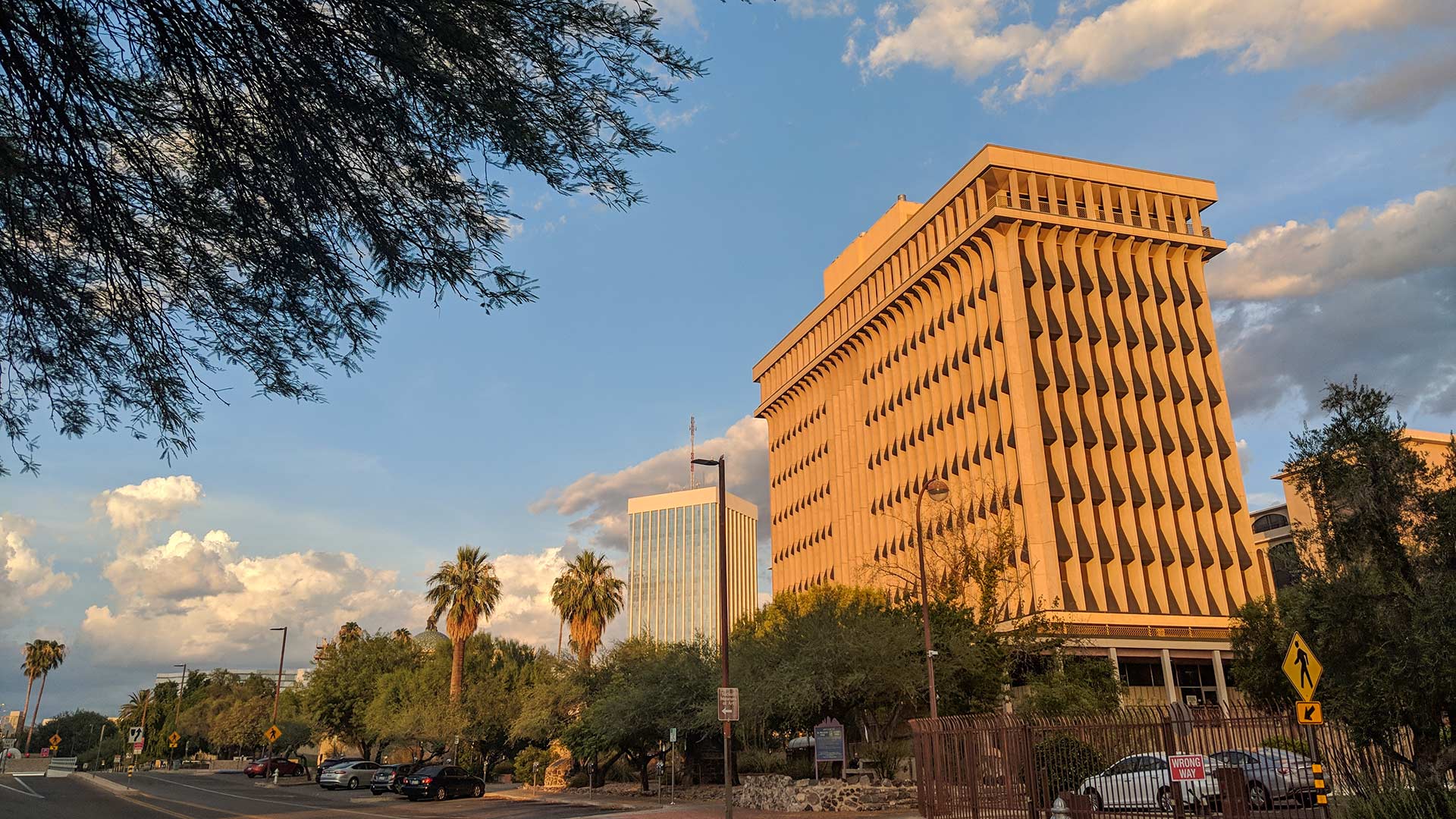 Tucson City Hall
Nick O'Gara/AZPM
Tucson leaders continue to monitor the city's 9-1-1 call center after a consultant's report revealed morale issues and high turnover among the staff members who answer calls for help.

Last fall, a Phoenix consulting firm examined the newly consolidated Public Service Communication Department, formed by combining Tucson's police and fire dispatch units in 2017. After interviewing more than 100 employees, consultants reported a culture of fear and resentment among people from different departments forced to work together. Despite that finding, in October city manager Michael Ortega voiced his support.
"I've got absolute confidence in our 911 center. I've got absolute confidence in the way that we administer our service there," Ortega told the Tucson City Council at its October 20, 2020 meeting.
But in the four months since that report, the 911 center has had more problems. In late December Marana Police called for backup to help a person in cardiac arrest. The caller was kept on hold for three minutes until a dispatcher answered. It's unclear whether the delay contributed to the person's death, since police were already on scene performing CPR, but it was another black eye for the communications department.

Two weeks after that incident, department director Jamie O'Leary resigned. Deputy Police Chief Chad Kasmar has stepped in until a permanent replacement is hired.
Tuesday the mayor and council will review the changes Kasmar has made since taking over three weeks ago.