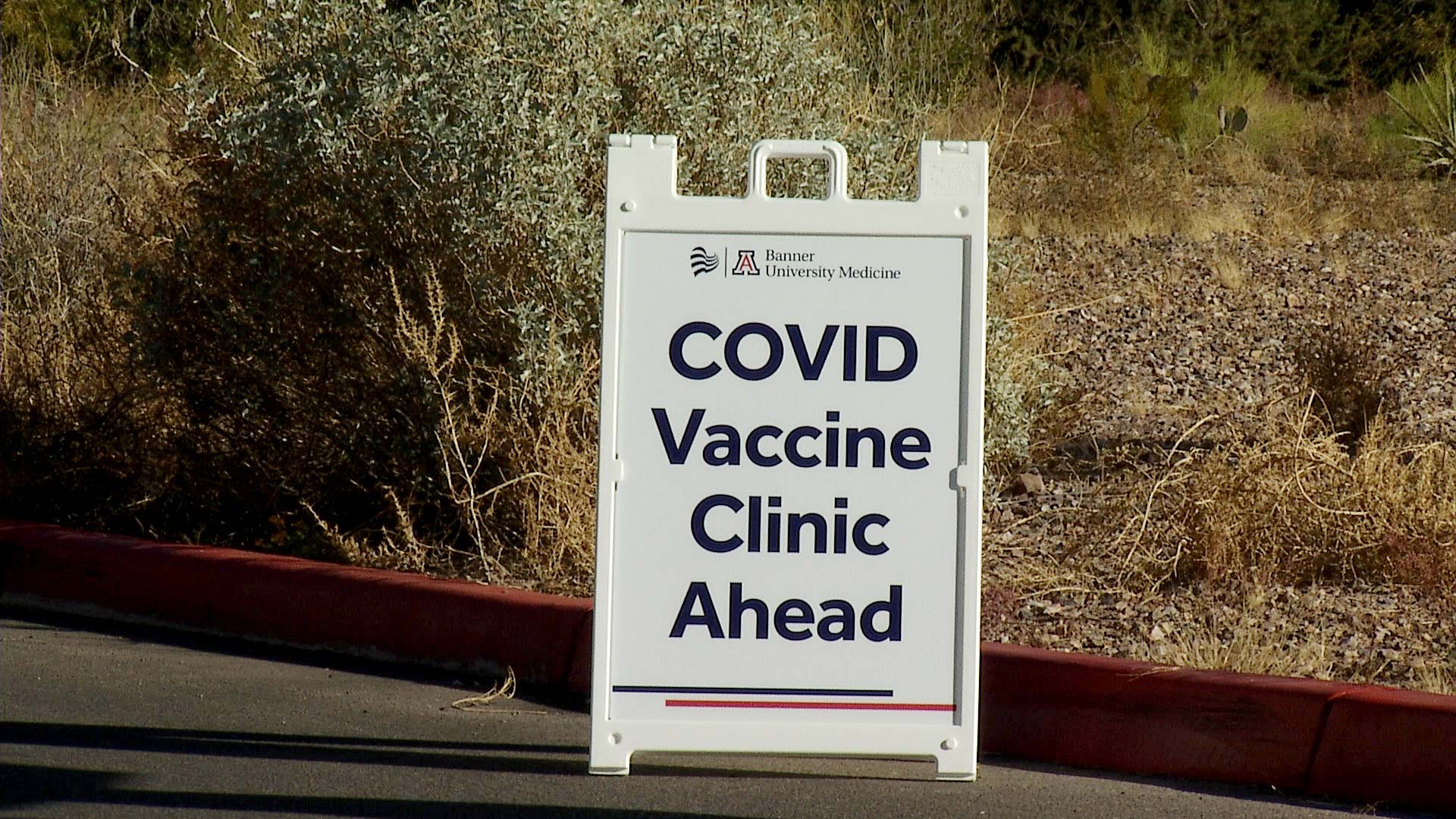 A sign outside Banner - University Medicine North in Tucson for the hospital's COVID-19 vaccine distribution site. Dec. 17, 2020.
Tony DiRusso/AZPM Staff
Pima County received 17,850 doses of the COVID-19 vaccine this week, that is 12,000 fewer doses than it has received in recent weeks.
The reduced number of vaccines brought letters to a number of levels of government from Sharon Bronson, chair of the Pima County Board of Supervisors, to try and alleviate the problem.
In letters to Governor Doug Ducey, U.S. Senators Mark Kelly and Kyrsten Sinema, and U.S. Representatives Raul Grijalva and Ann Kirkpatrick, Bronson wrote that the county has one of the highest vaccination rates in the state and could do more if it had more vaccine.
"We ask for your assistance in obtaining additional vaccination supplies for Arizona as well as Pima County in particular. Our State, with a higher elderly and Hispanic population than other States and higher low-income population, needs more vaccines if we are to make any inroads in reducing historical public health disparities so prevalent in the past," Bronson wrote in the letter to Sen. Kelly.
Arizona Public Media reached out to the Arizona Department of Health Services, which handles vaccine distribution to the counties, for an explanation of the reduced supply but did not receive an answer.
As of Thursday, Pima County had dispensed 130,588 doses of the COVID-19 vaccine. According to vaccine distribution data from the state, 12.7% of Pima County residents have received at least one of the two required vaccine doses. That is the third highest rate in Arizona.