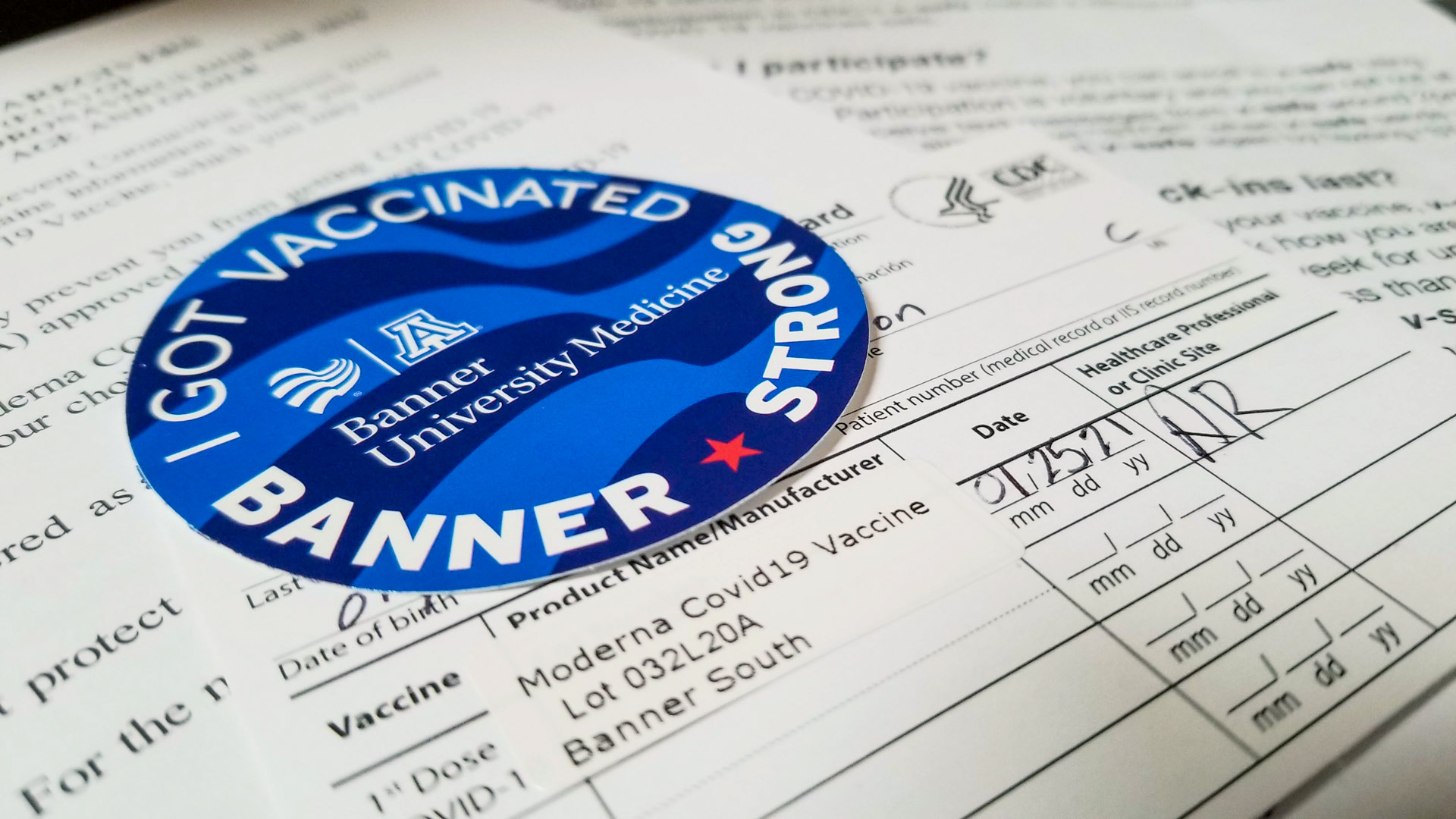 A COVID-19 vaccination record card is received following the administration of the Moderna COVID-19 vaccine at Banner University South.
AC Swedbergh/AZPM
More than 600,000 people have received, at least, their first dose of the COVID-19 vaccine in Arizona but the state is pushing for more outreach.
Dr. Cara Christ, the head of the Arizona Department of Health Services, was joined by Phoenix area leaders representing 10 faith traditions urging people to get their COVID-19 vaccines.
"When you get vaccinated, you're not just protecting yourself, you're contributing to all of us to go back to school, to go back to worship, to go back to work and being able to live our daily lives. So, love your neighbor, get the vaccine," said Bishop Jennifer Reddall, Sixth Episcopal Bishop of Arizona.
The state is struggling to get all of the vaccines it wants from the federal government.
Many in minority communities are concerned the state is not doing enough to reach out to their members who may not trust that the vaccine is safe or may not know how to get the inoculation.
"We're going to do everything we can to build the confidence that this is scientifically based and really what we are trying to do is protect them and save lives. That's why we are working with trusted leaders in the community, encouraging them to get their vaccine and talk about their experience so we can build that confidence up," said Christ, acknowledging the concern.
Christ says the state will soon start posting demographic break downs of who is receiving vaccines but did not give a specific timetable. She said part of the problem is that demographic information is self-reported so it may not be complete.
On Wednesday morning, the state opened 21,000 vaccine reservations at Phoenix Municipal Stadium. They were all taken in less than an hour.