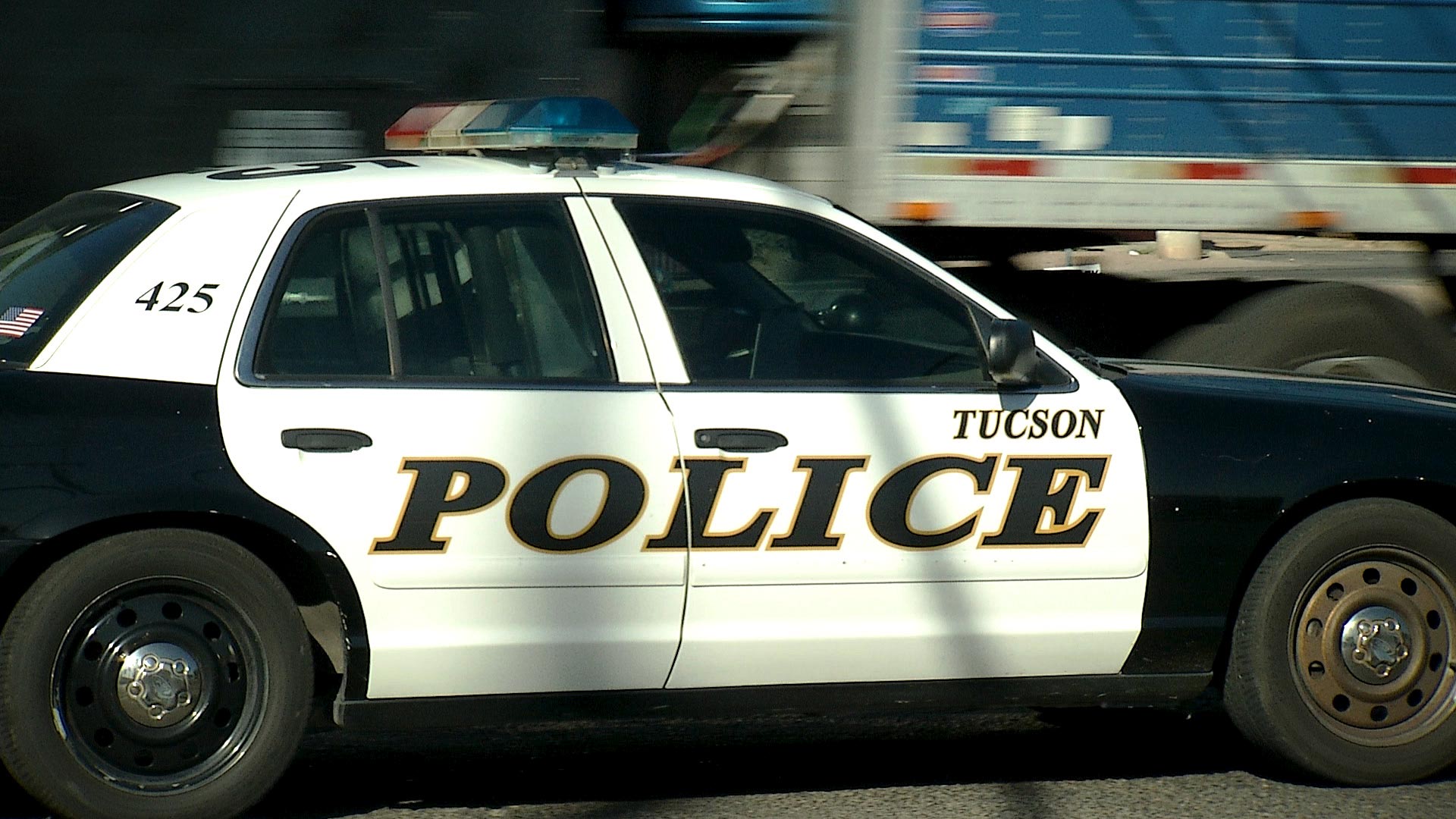 A Tucson Police car on patrol.
AZPM Staff
A proposal for a double-digit pay raise for Tucson Police officers is drawing pushback from civil rights groups and at least one city council member.
The salary proposal presented to the city council this week aims to set up a market adjustment and a pay-for-performance program for TPD Officers. Police Chief Chris Magnus says his officers earn 13% less than average for the state, and his department is losing newly-trained officers to higher-paying agencies.
"The base pay in Queen Creek is $19,000 higher than our base pay for an equivalent 3 to 4 year officer," Magnus said.
The proposed pay increase would cost the city ten million dollars a year. But for advocacy groups like Black Lives Matter-Tucson and Living United for Change in Arizona or LUCHA, the problem isn't the cost -- it's the message sent by giving a raise to a department that's seen controversy, such as the death of a man in custody last April.
Council member Lane Santa Cruz says she got a lot of calls from people upset about the proposal. "We spent all summer reliving the trauma of Carlos Adrian Ingram-Lopez... and if we think that just giving more money is going to fix it then we're not thinking right," Santa Cruz said.
The death of Ingram-Lopez led to weeks of demonstrations and a two-million dollar settlement from the city of Tucson to the man's family, but no charges against the officers involved.The city council took no action on the salary proposal, and will revisit it later.