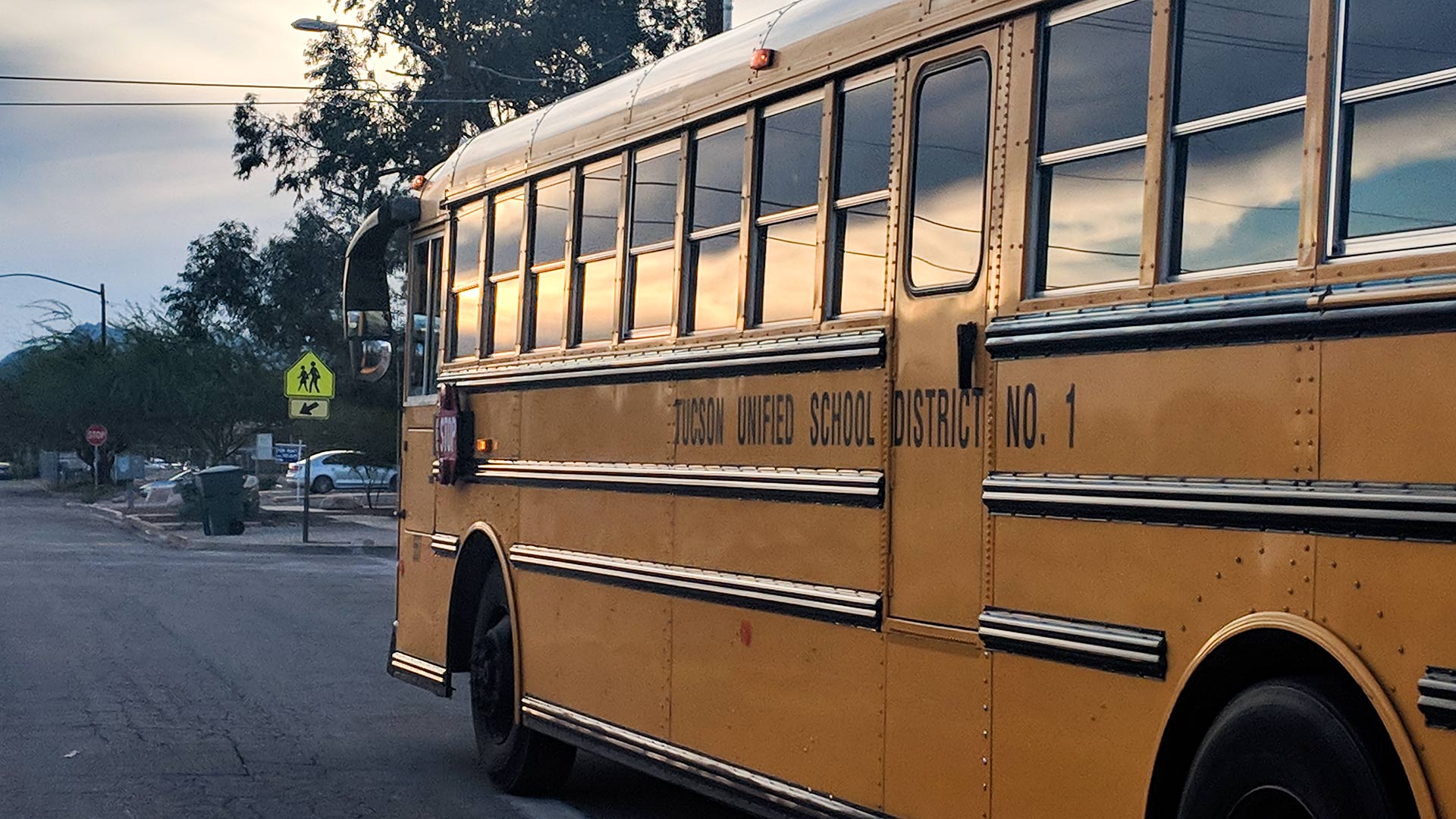 A Tucson Unified School District Bus.
AZPM
With vaccinations for educational staff underway, the Tucson Unified School District is laying the groundwork to return some students to their classrooms this semester.
In its vaccination effort, TUSD superintendent Gabriel Trujillo says the district is prioritizing current on-campus workers in order of age.
This week, the Pima County Health Department guaranteed TUSD employees 780 vaccination slots, though it may take over a week to carry those vaccinations out, Trujillo says.
"We have hope that all of our employees can be cycled through in the next 8 to 10 weeks," he said.
While the district has not finalized any dates or plans to reopen, Trujillo says that the district is considering a staggered approach to bringing kids back to classrooms. That means some grades would return before others.
Trujillo also says that the district's finances are in better shape than previously thought. After experiencing a large decline in student enrollment during the first half of the fall semester, the drop-off rate stabilized between October 2020 and January 2021.
"Having our enrollment stabilized for the moment provides potential for a significant rebound in fall registration, as we position the district reopen fully -- all 86 campuses in August of 2021," Trujillo added.
The district is also expecting millions of dollars from the second round of CARES Act funds.