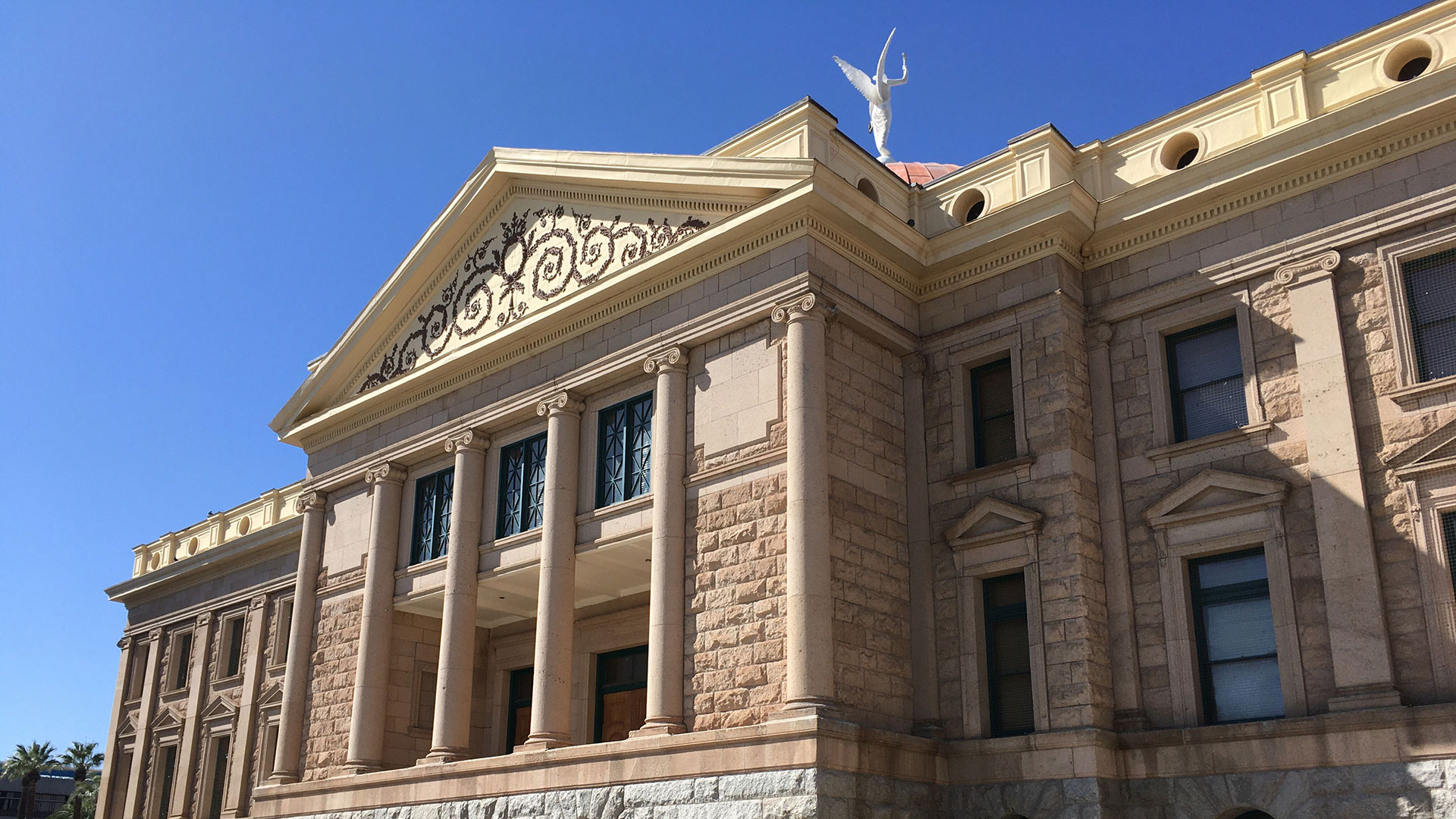 The Arizona state Capitol on March 3, 2020.
Ariana Brocious/AZPM
Legislative Republicans want the state to compare names of those who have died compared to the voter rolls on an annual basis.
House Bill 2054 would require the Secretary of State to compare the two lists once a year. Current law requires the counties to make the comparison once a month.
"Seems like a good policy not to let dead people vote," said Rep. John Kavanagh, a Fountain Hills Republican.
The bill was taken up Wednesday by the House Government and Elections Committee.
While the committee members waited for the bill's sponsor, Rep. Steve Kaiser, to arrive an open microphone picked up comments about the bill.
"Chicago not happy. I don't think Georgia would be happy with this either, especially not California, yeah them too," said the unidentified voices of state lawmakers.
The bill passed on an 8-5 vote. Democrats said it was unnecessary because the law already requires the month check.

The proposal still must be approved by the full House and Senate.