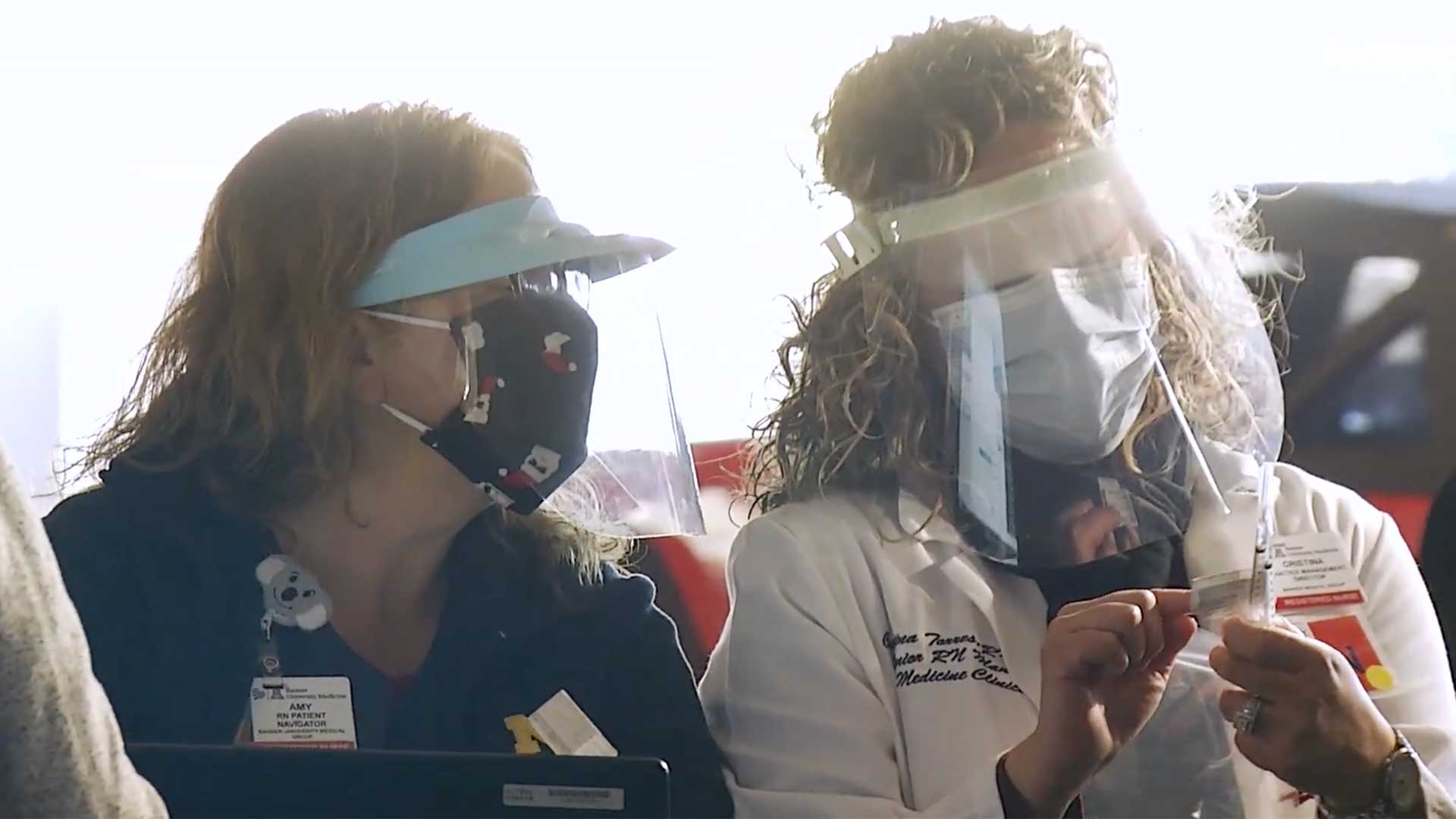 Health care workers prepare to administer a doses of Pfizer's COVID-19 vaccine at a distribution site at Banner - University Medical North in Tucson on Thursday, Dec. 17, 2020.
AZPM
Pima County currently leads the state in the rate of COVID-19 vaccines given out in the first phase so far.

That includes those in long term care facilities and healthcare professionals like Alex, progressive care nurse in Tucson who asked us to withhold her last name and the name of her hospital because she worries she could be penalized for talking to the media. She received the first of the two-dose Pfizer vaccine this week.
"I received the vaccine, the first dose, in my left deltoid, and it was really sore for a day and I took some Ibuprofen and then completely forgot that I had even gotten a vaccine," she said.
Alex will receive the final dose in about 20 days. She said some of her colleagues are still apprehensive about getting the vaccine themselves, and she hopes the ease of her experience will help change their minds.
"I have been trying to very eagerly share with my coworkers who might be a little be apprehensive still about how lovely the experience was for me and what it means for our ability to take care of our patients," she said.
But it's not a cure all. Alex said vaccinated people should continue to social distance and mask up — especially as the virus surges in Arizona.
Pima County is on track to begin vaccinations for education and childcare professionals, adults over 75 and some essential workers by the end of next week. Arizona's incarcerated population could be included by early March.
The vaccination roll out comes as the virus continues to push the state's health system to the brink. This week, Arizona saw two days of pandemic-high records of COVID-19 cases and deaths.