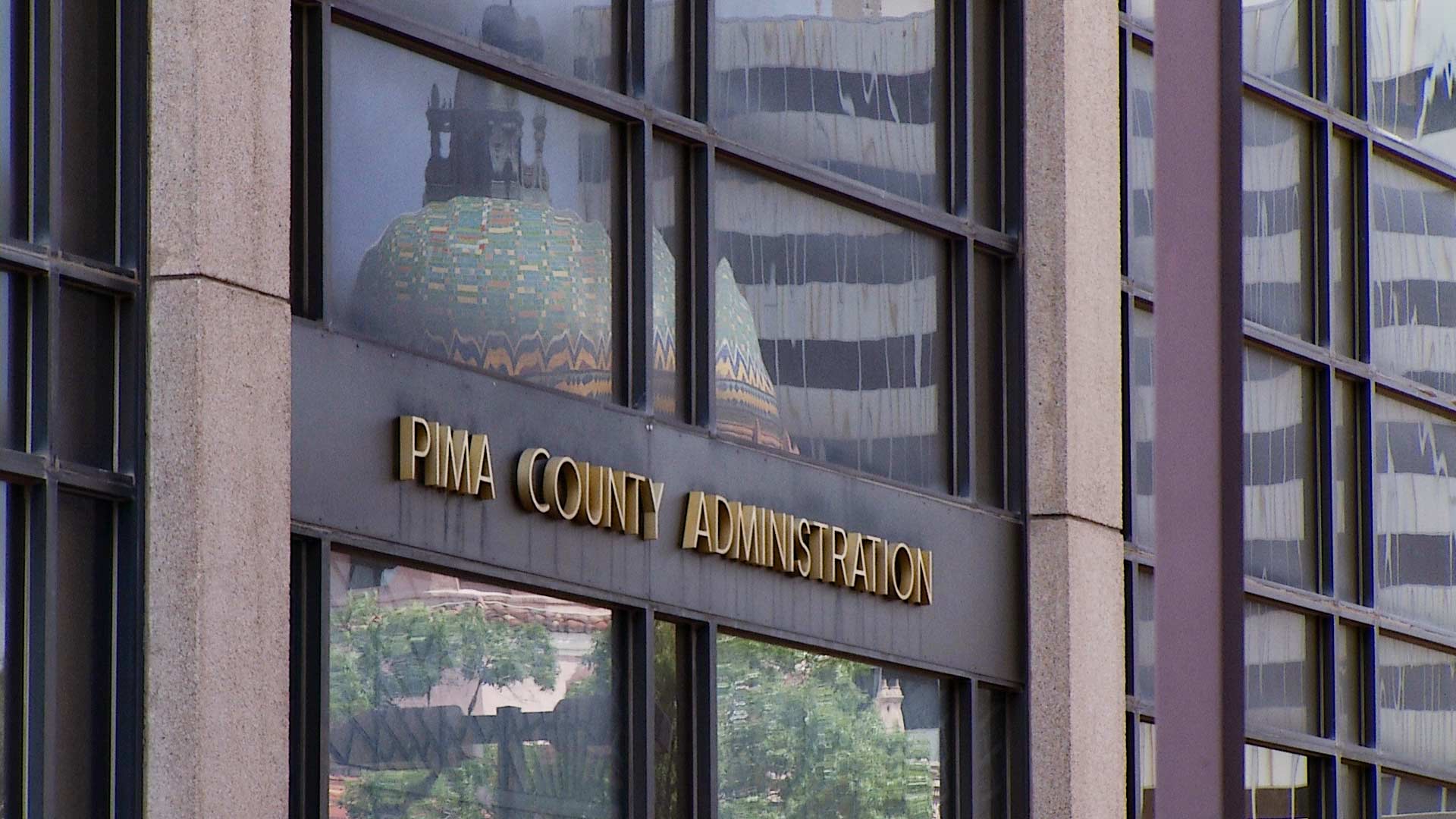 The Pima County Board of Supervisors meets at the County Administration Building in downtown Tucson.
AZPM
Pima County begins 2021 with a fifteen million dollar shortfall from expenses related to the pandemic. Those costs are expected to mount unless more state or federal aid becomes available.
In a December 31 memo to the county Board of Supervisors, Administrator Chuck Huckelberry says the county got $87 million through the federal CARES act for coronavirus testing, payroll costs, public health campaigns, and other expenses. But he says the county spent all that money, and as much as $15 million more, by the end of 2020.

He says continuing those programs for another 6 months would cost $55 million.
Without outside aid, that cost would have to be carved out of other county programs. And no more federal aid is on the horizon, at least not yet.
While President Trump signed a $900 billion COVID relief bill last week, that bill covers stimulus checks and unemployment benefits, but contains no aid for state and local governments.
So, when it meets Tuesday morning, the five member Board of Supervisors will begin the new year with three new members, and a potential financial crisis.