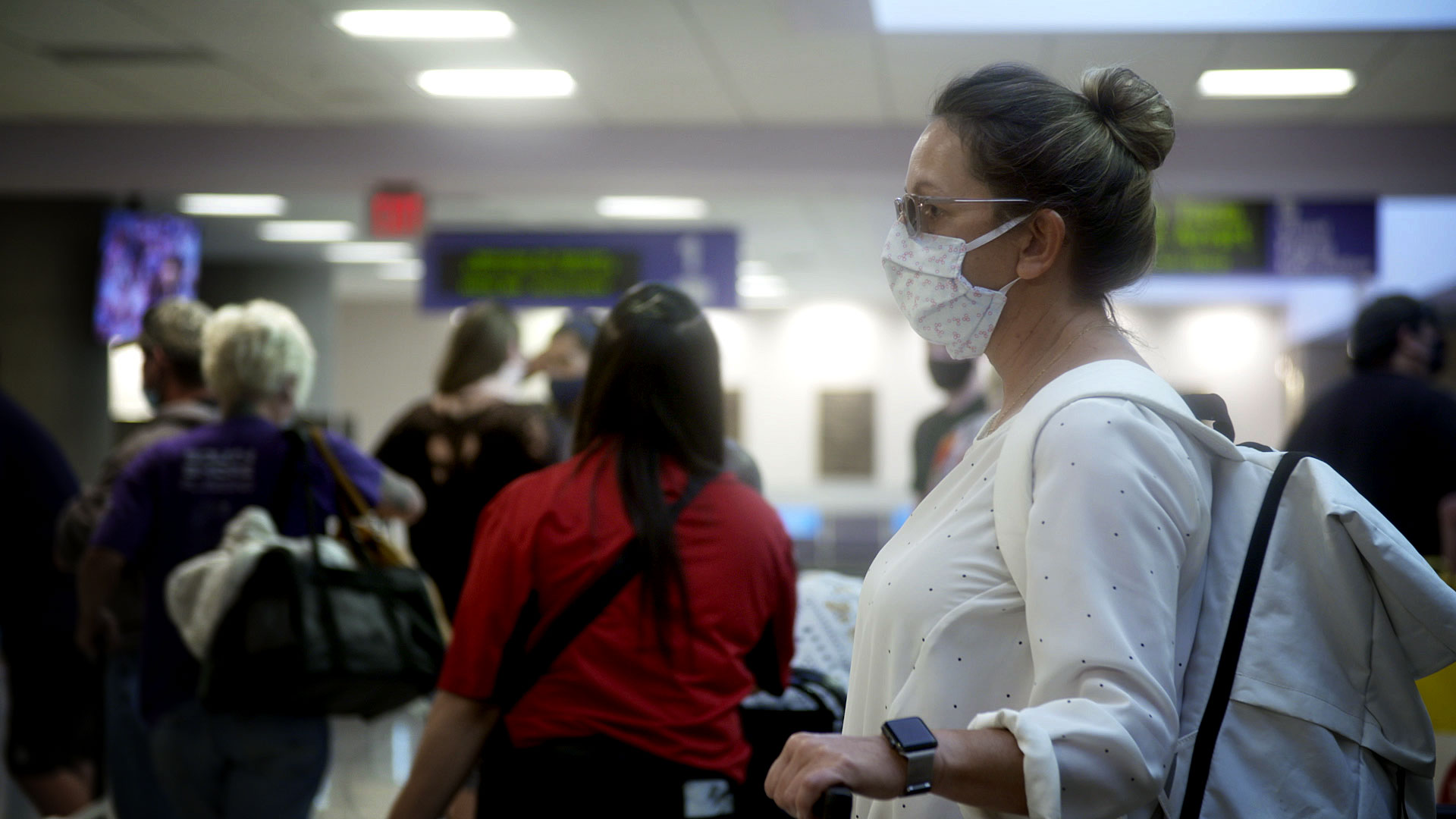 A woman stands with her luggage in the baggage claim area of the Tucson International Airport on August 10, 2020.
John DeSoto/AZPM Staff
Thanksgiving travelers still flocked to the Tucson International Airport today despite warnings from public health officials to stay home.
The airport estimates 6,000 to 7,400 passengers passed through the terminal Wednesday on their way to see friends and family for the holiday weekend. In total, the Tucson Airport Authority estimates it will see 65,000 to 80,000 passengers during the Thanksgiving travel period between Nov. 21 and Nov. 30.
Nov. 15 was the airport's busiest day since the start of the pandemic with over 6,100 travelers, according to an airport spokesperson. Despite drawing the largest crowds in month, total passenger traffic is still about half of what it was last Thanksgiving. The number of flights is also down.
Traffic today is comparable to a slower than average day last year, according to TAA numbers.
Earlier this month, the Centers for Disease Control advised people to cancel holiday travel plans to prevent the spread of Covid-19. There were 178,000 new cases of Covid-19 reported Tuesday, pushing the country's 7-day average about 175,000 cases for the first time. Arizona reported over 4,700 new cases, the highest single-day count since July.
Roughly a third of people in Pima County plan to eat Thanksgiving dinner with someone from outside their household, according to data from the survey firm Dynata analyzed by the New York Times.
The year-end holiday season is expected to be busier, according to TAA, with traffic expected to reach as high as 9,000 passengers going through the airport on Jan. 3.