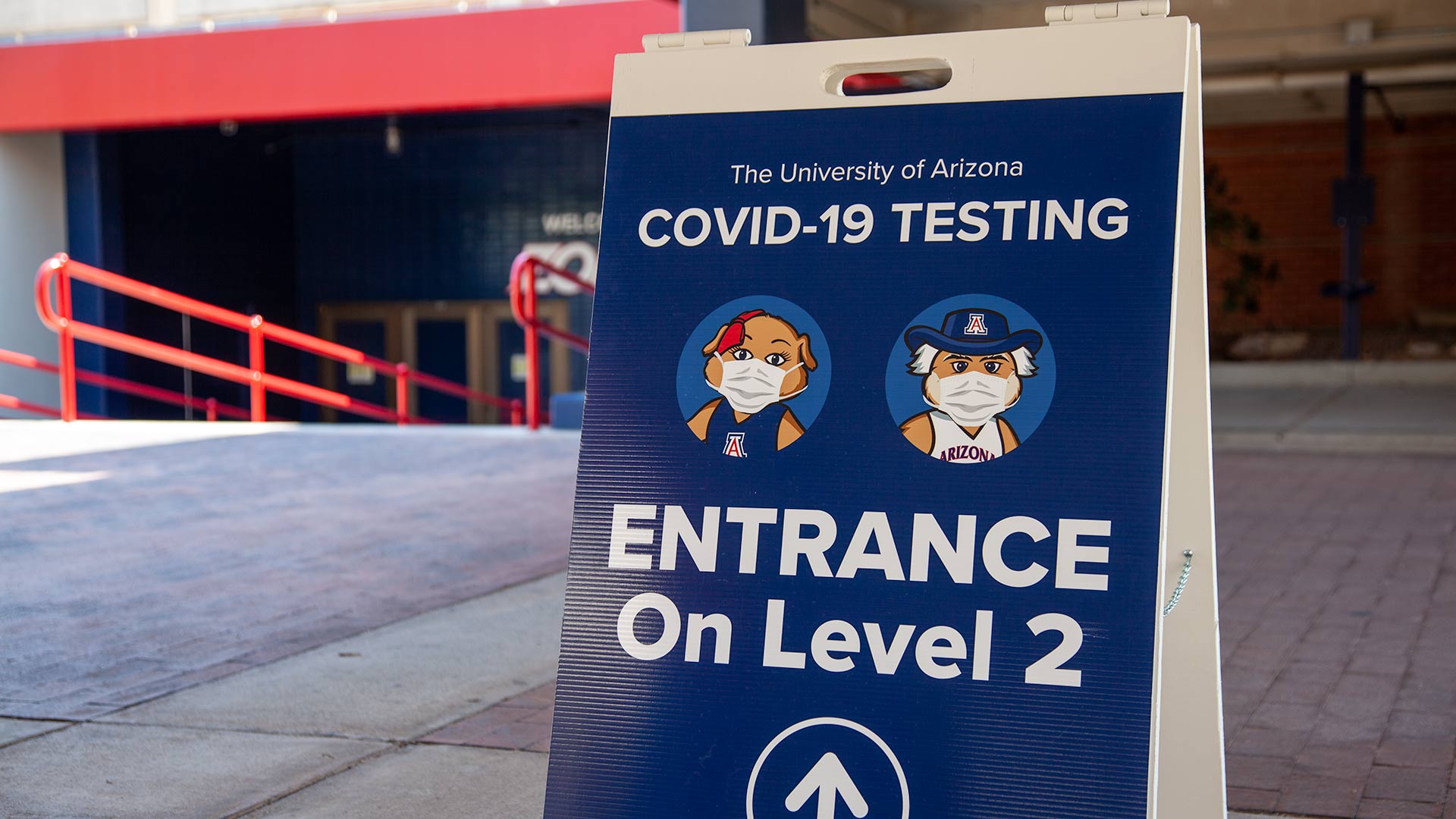 A sign on the campus of the University of Arizona directs visitors to a COVID-19 testing site, August 2020.
AC Swedbergh/AZPM
Pima County's health director says we are headed for a new surge of coronavirus cases if people aren't careful.

Doctor Theresa Cullen didn't mince words in a video issued Wednesday. "We are worried," she said.
Cullen says the third week of October saw over 900 new cases in the county, and figures for the final week of the month might go even higher. "I will not be surprised if that week, which is the week that ended Halloween, goes to a hundred cases per hundred thousand. Remember that puts us in the red — significant transmission," she said.
Cullen says the good news is that area hospitals have plenty of beds available if they're needed.

With colder weather and the holiday season ahead, Cullen warns people to avoid what she calls the three Cs: crowded, close and confined areas.

"We know there is respiratory transmission of this disease. We need you to work with us to try to once again help us stop this accelerated transmission phase that we are now in," Cullen said.
The "substantial transmission" category, would require businesses such as bars and restaurants, gyms and movie theaters to close again, as they did during the summer.