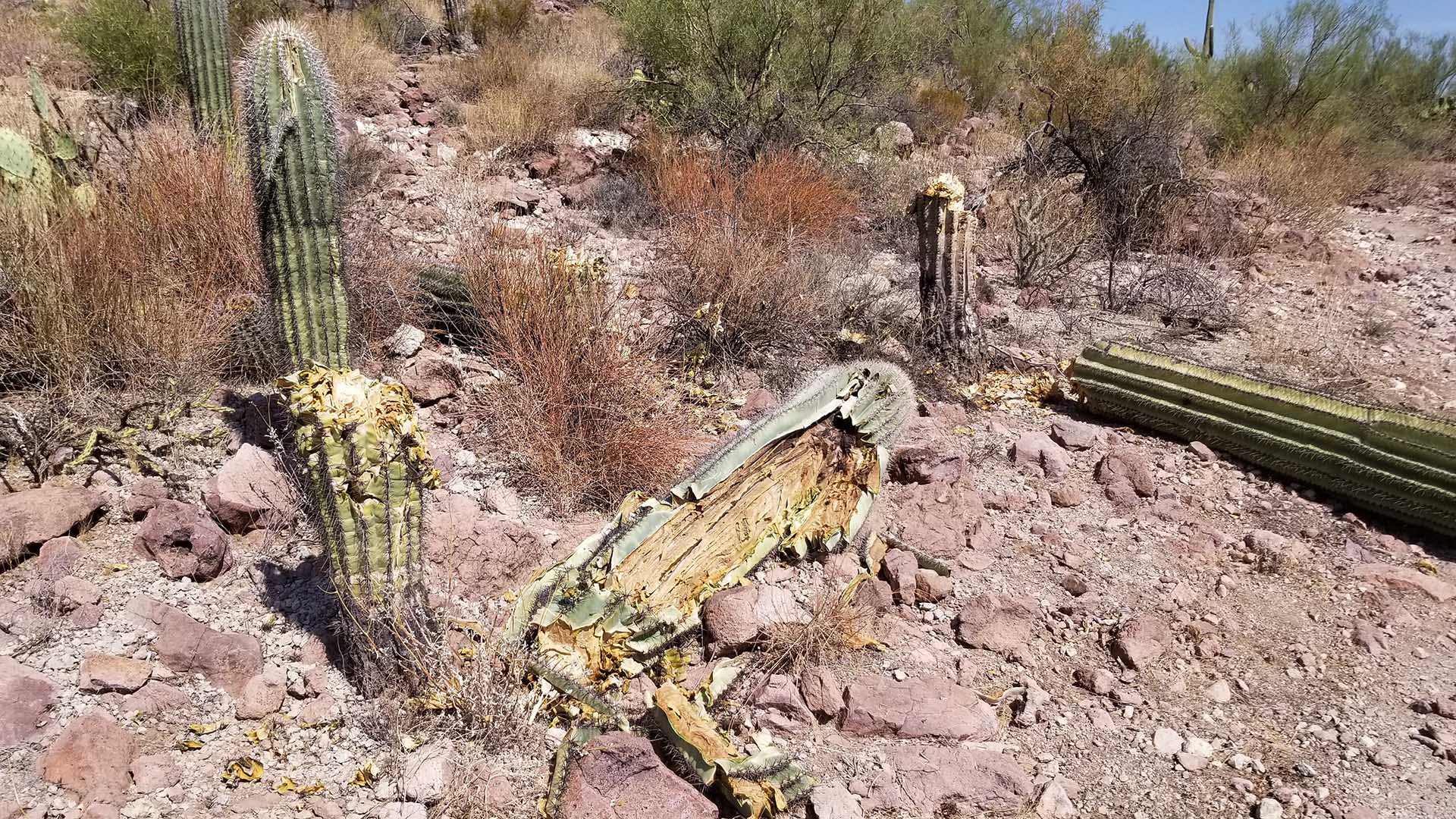 Visitors to Saguaro National Park discovered several vandalized saguaro cactuses around October 3, 2020. Nine of the iconic succulents were chopped down and are believed to be dead. Three others were damaged but may recover.
Saguaro National Park
The National Park Service is looking for clues into the vandalism of a dozen of the iconic saguaros at the western unit of Saguaro National Park. Nine of the plants were chopped down with an axe or something similar, and three others were damaged.
The park service has a tip line, 888-653-0009, a web page and an email address (nps_isb@nps.gov) for reporting information. Spokeswoman Andy Fisher says people living in the area might have seen something that will help find who did it.
"There's a neighborhood very nearby where lots of local folks often go out, so maybe there's an opportunity to either narrow down the window or maybe somebody's overheard something or seen something in the parking lot. It's that kind of information that we're currently looking for," Fisher said.
She says the cacti were chopped down sometime around Oct. 3, based on when the damage was first reported. She says the nine plants that were severed are likely dead, but park officials hope the other three will eventually recover.
Saguaros grow very slowly, and can take a century to reach ten feet in height.