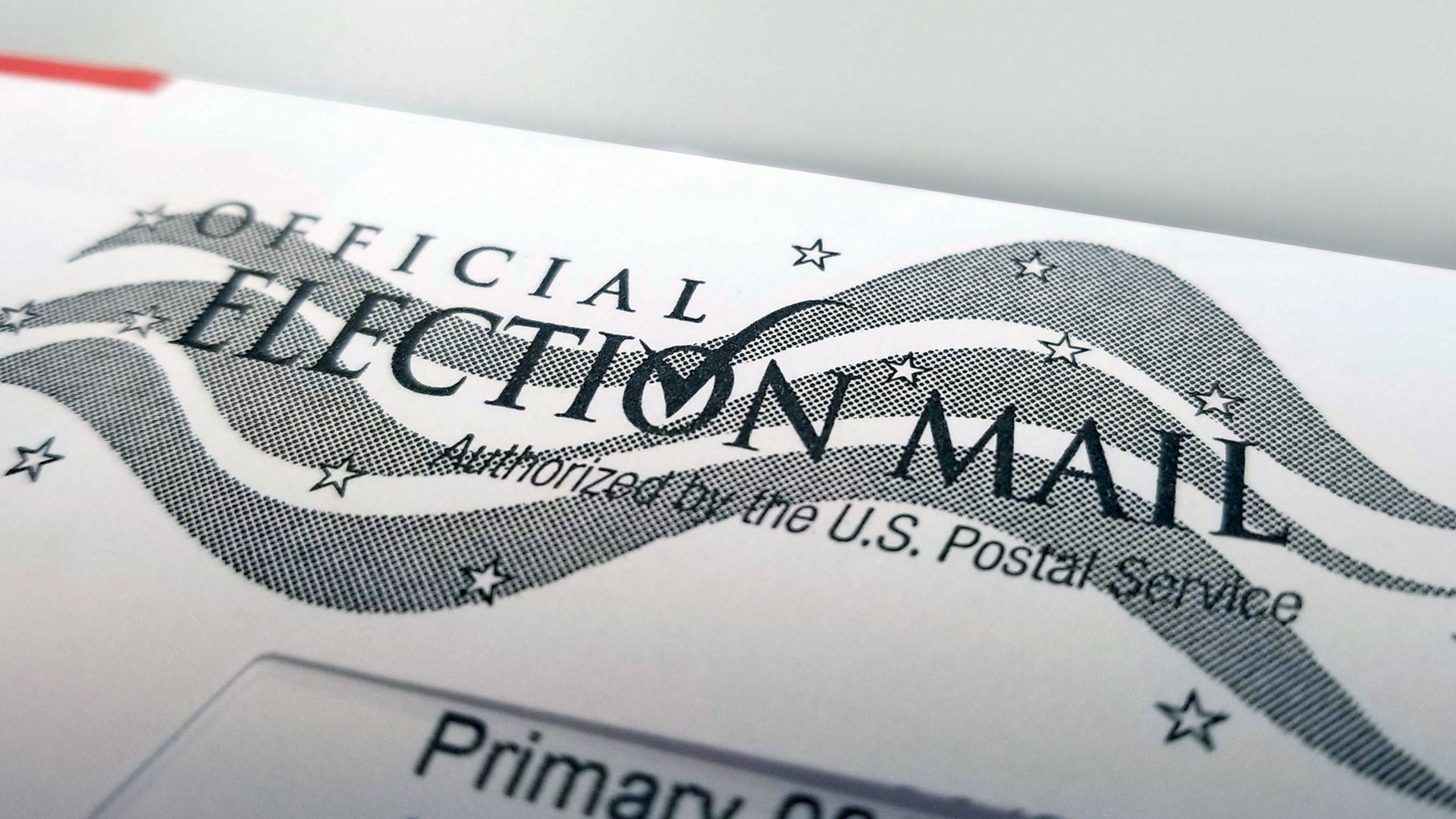 AZPM
Mail-in ballots are already making their way out across the state, and early voting sites have opened in some areas. On the ballot this year are two voter-created measures.
With Proposition 208, Arizona voters will finally have the chance to weigh in on the Invest in Ed ballot measure after the state Supreme Court knocked it off the ballot two years ago.
If voters approve the measure, high earners would see a 3.5 percentage point increase on their income tax starting next year. The tax would apply to income over $250,000 for a single person or married person filing separately, and to income over $500,000 for a married couple or someone filing as head of household.
The collected revenue would go into a special fund for public school districts and charter schools. Half the money would go to schools to use for hiring teachers and increasing teacher salaries. A quarter would go to schools to hire and increase pay for student support services personnel such as counselors, bus drivers and cafeteria workers. The rest would be used for teacher training and retention programs.
Ben Giles is a reporter with KJZZ in Phoenix who has been closely tracking the ballot propositions this year.
He said that the original Invest in Ed bill from 2018 grew out of the political momentum created by the #RedforEd movement. That movement centered around frustration with how the state handles public education.
However, the 2018 ballot measure was struck down by the Arizona Supreme Court, to the frustration of its proponents.
"The [Arizona] Supreme Court ruled that the way they wrote the measure could have legitimately been confusing to voters as far as what the actual impact of that measure was to raise funds for K-12 public schools," Giles said.
This year's measure differs because it focuses on income tax, specifically for wealthy Arizonans, Giles said.
Teachers unions and education advocates are campaigning hard for Prop. 208, which they say will help address Arizona's teacher shortage.
But opponents argue that the measure would make a tiny fraction of taxpayers disproportionately responsible for funding public education.
A Monmouth University poll last month found two-thirds of registered voters support Prop. 208, including majorities of Democrats, Republicans and independents.
---

Read more coverage of national, Arizona, and local elections at our 2020 elections portal,
Your Vote 2020
.
---
This November, voters will also decide on Proposition 207, which would legalize recreational marijuana. The last time Arizona voters were faced with the question was 2016.
The proposition lays the groundwork for a recreational marijuana industry in Arizona. If passed, the initiative would have the Arizona Department of Health Services regulate licensing for recreational storefronts and production facilities. Products would carry a 16% tax, the same as alcohol and cigarettes.
Prop. 207 spokesperson Stacy Pearson said revenue from those sales will translate into more money for the state, beefing up funding for institutions like community colleges and the Arizona Teacher's Academy, and public services.
Prop. 207 prohibits direct advertising to children and teens. Driving, flying or boating under the influence will remain illegal. Opponents argue those protections don't go far enough.
"It does nothing to address the increased dangers on our roads and actually weakens current DUID laws," said Cindy Hamill, a spokesperson for Arizonans for Health and Public Safety, the leading campaign opposing Prop. 207.
Polls show it will be a close vote, with one September count from Phoenix-based OH Predictive Insights showing support at 46% and opposition at 45%.
Will Humble is the executive director of the Arizona Public Health Association and previously served as director of the Arizona Department of Health Services. He said the Arizona Public Health Association won't take position for or against Prop.207, because some of their members believe the risks of Prop. 207 outweigh the benefits, and some think the opposite.
He said public health professionals are mainly concerned about two issues related to Prop 207: that marijuana use is harmful for adolescents and young adults and that recreational marijuana legalization in other states has made it easier for underage people to access the drug.
However, criminal justice reform aspects of the bill have swayed some members in support of Prop. 207.
"When adults of any age are arrested for and enter the criminal justice system for possession of small amounts of marijuana, it creates a public health harm," he said. "In Arizona, possession of even one joint is a felony offense, a class 6 felony, and class 6 felonies have a permanent impact on your ability to support yourself and your family."
The bill would provide a pathway for an estimated 200,000 people with felonies for low-level marijuana use to have those charges expunged. Proponents of the bill say that would help reduce racial disparities in drug charges.
"What we hope happens over the coming weeks is that voters think through those benefits and risks and vote in a way that emphasizes what they believe which side of the scale is more important," Humble said.

The Buzz
airs Fridays at 8:30 a.m. and 6 p.m. and Saturdays at 3:30 p.m. on NPR 89.1. You can subscribe to our podcast on
iTunes
and NPR One. See more from
The Buzz
.