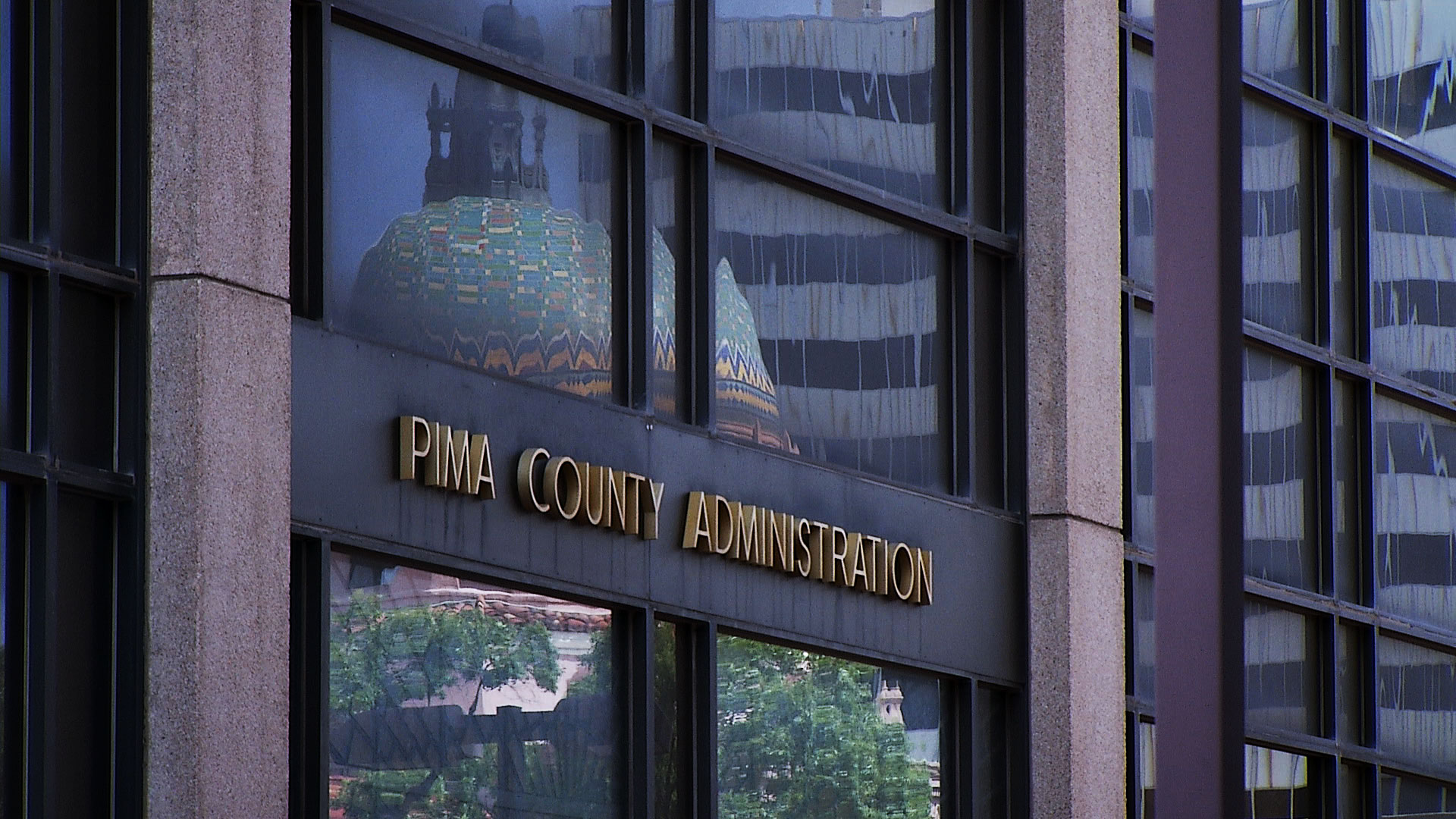 File image of the Pima County Administration Building in downtown Tucson.
AZPM Staff
A Pima County supervisor Tuesday tried to take down the so-called "Wall of Shame," a county web page listing businesses that have been cited for lax enforcement of COVID-19 safety measures such as masks and social distancing.

Republican Steve Christy wants the county to back off on efforts to enforce measures to slow the spread of the coronavirus. Christy said county enforcement has been uneven, and businesses have been unfairly shamed for not following mask and social-distancing requirements.
"These ... wall of shame and the snitch line need to be completely removed, and this is part of the enforcement issue that is roiling the community," Christy said.
What Christy called "the snitch line" is a web page where the public can report potentially unsafe business practices. County Chief Medical Officer Dr. Francisco Garcia says county inspectors do everything they can to help a business pass inspection.
"We bend over backwards in fact to try to get to 'yes,' and sometimes we are not able to get there," Garcia said.

Christy says many business people have complained about the county's enforcement process. "There is now the perception that there is selective enforcement, that some establishments have received multi inspections while others have not had one," he told the board.
Christy wanted county staff to review the inspection system. Garcia said county inspectors are well trained and supervised, but the state keeps shifting its requirements.

"The expectation from the governor and from the state Department of Health has been a shifting landscape that we have had to respond fairly acutely to. So, yes that has led at times to misinterpretations or confusion," he said.
The board's Democratic majority voted down Christy's motions to lighten up on mask enforcement and take down the two county web pages.

At their Sept. 15 meeting, board chairman Ramon Valadez asked sheriff's deputies to escort a business owner out of their hearing room after he quoted obscenity-laden messages he said he received from customers unhappy over mask requirements. The man was later cited for disorderly conduct.