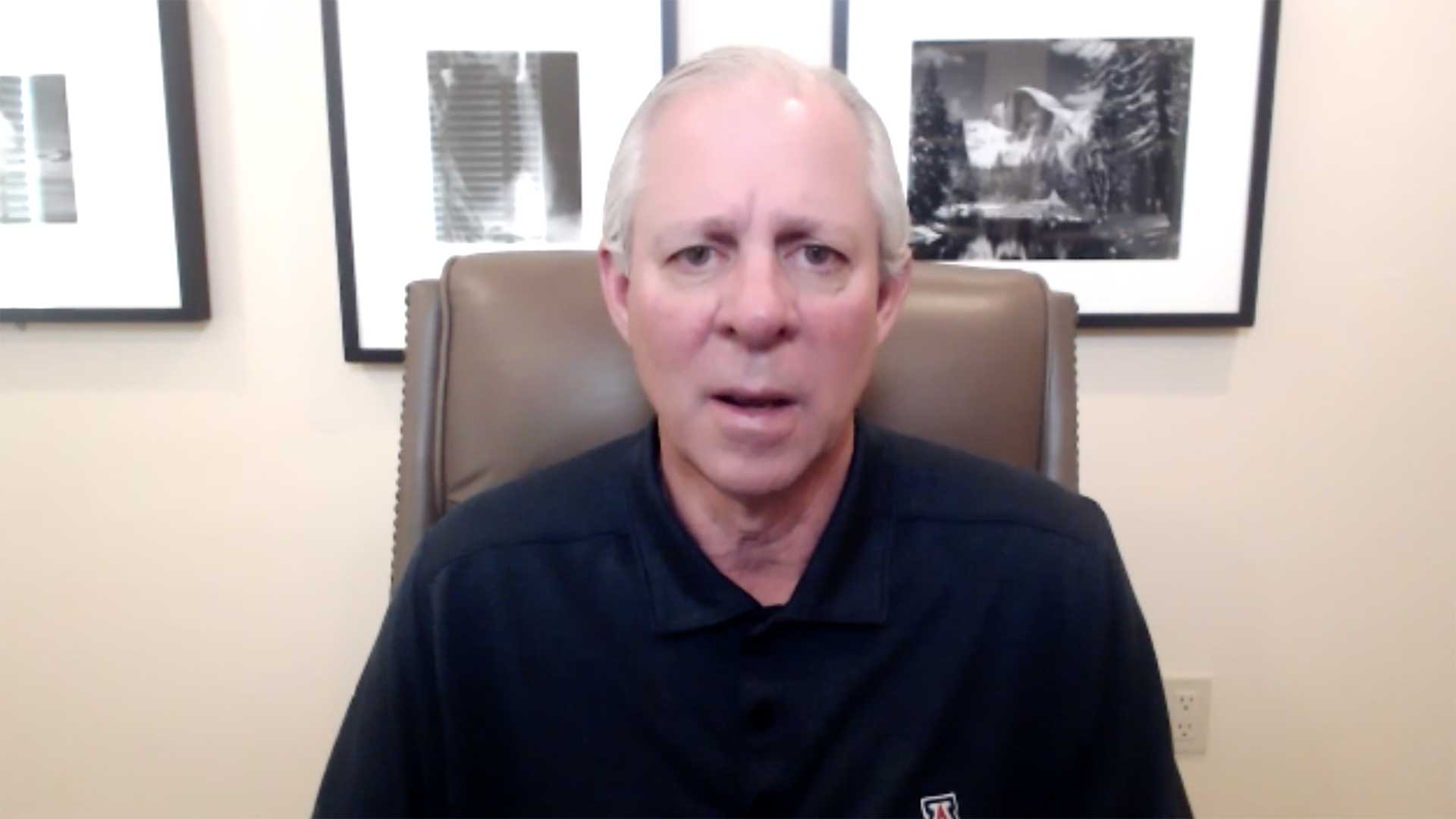 UA President Robert Robbins speaks with AZPM May 14, 2020.
AZPM
University of Arizona president Robert Robbins told the Arizona Board of Regents Friday that unauthorized "rush" or recruitment activities at sororities and fraternities triggered the recent outbreak of COVID-19 around campus.
"Even though the rush activities were conducted officially over Zoom and teleconferencing, we now know through contact tracing there were in-person gatherings during the rush process," Robbins said.
Robbins says 17 of the university's 22 Greek houses are now under quarantine as a result.
At the outbreak's peak in mid-September, the university was reporting more than 200 new cases of the coronavirus each day. The number has fallen since Pima County asked students to voluntarily quarantine.