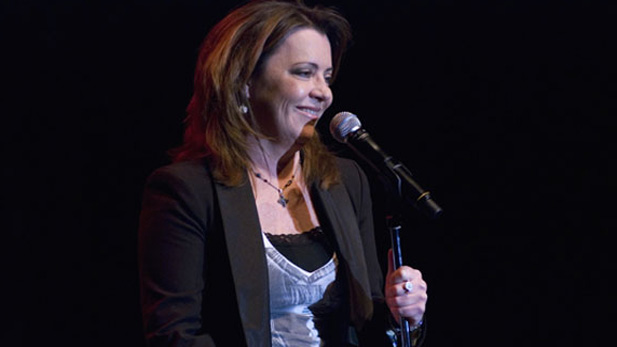 Kathleen Madigan captured in her natural setting, standing in front of both a microphone and a laughing crowd.
Over the course of her more than two decades in comedy, Kathleen Madigan has told jokes to virtually every conceivable type of audience, in practically every possible venue that exists for a stand-up comic.
She tours year round, does a steady stream of TV and radio appearances, but still proudly admits to sleeping past 11 o'clock on most days, as well as playing lots of golf.
I started our conversation by asking her about a recent allegation made by a talent scout for David Letterman that his late night talk show had a prejudice against booking female comedians...
Listen:
Kathleen Madigan will be in Tucson on Friday, February 17th at the Rialto Theatre.