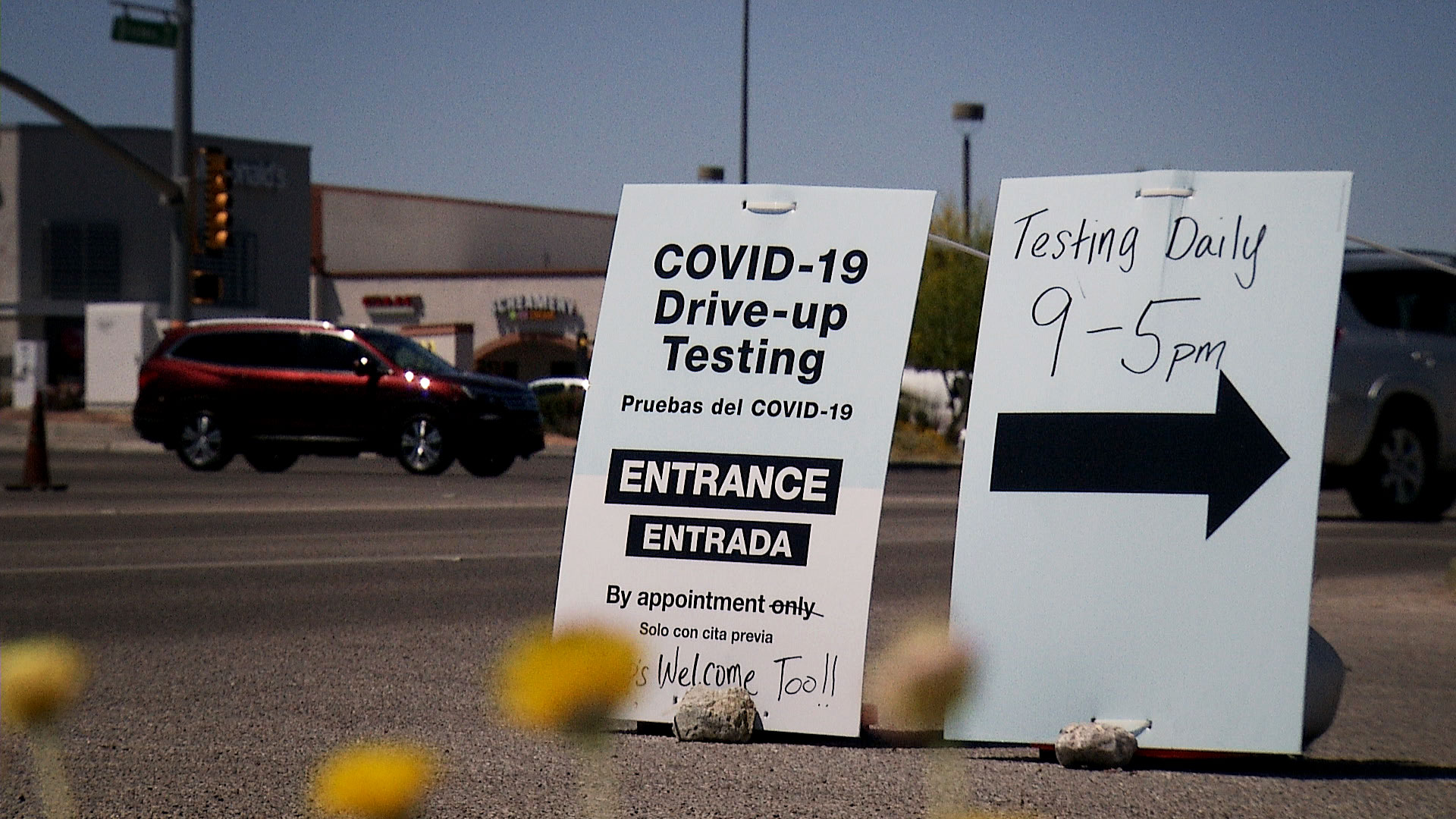 Signs advertise a drive-thru COVID-19 testing site outside of Walgreens in Tucson on April 21, 2020.
Martín Rubio/AZPM Staff
Pima County tested 137 people at three pop-up COVID-19 testing sites near the University of Arizona late last week. The sites targeted students where they gather.

The sites at a popular student bar, Fourth Avenue, and University Boulevard were open one night each on Thursday, Friday, and Saturday nights.
The site on University Boulevard tested 70 people, double each of the two other sites.
Pima County officials targeted students in an effort to slow the spread of the virus in the University of Arizona community. During September, more than 1,000 cases of COVID-19 have been confirmed on the campus. Most of the cases are in students who live in Greek houses or off campus.
The county will hold a second round of pop-up tests on Fourth Ave. and University Boulevard this weekend. The tests are free.
County officials said they do not know how many, if any, positive tests came from each of the sites.