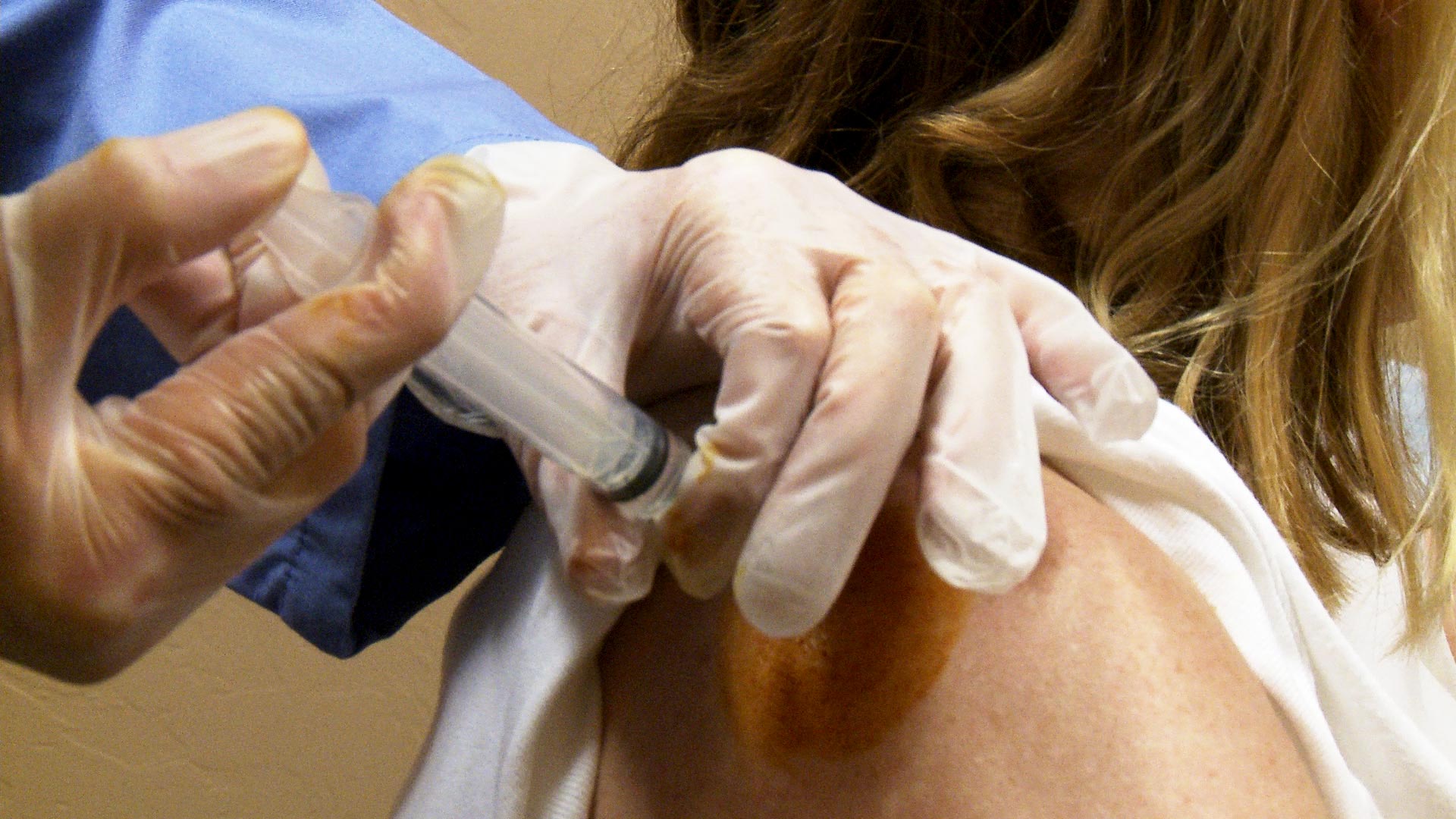 A file image of a patient receiving a vaccine.
AZPM Staff
Pima County is opening a semi-permanent, free flu shot clinic in partnership with Passport Health starting Monday in Tucson. The county health department says the clinic will provide flu shots to anyone over 4 years old, regardless of their insurance status.

County health officials say the vaccination will not only reduce your chance of getting the flu, it's a critical part of reducing the strain on the health care system during the COVID-19 pandemic.
The clinic will be at Passport Health, at 22nd Street and Wilmot Road. Preregistration is requested, but not required.
Pima County also provides free flu shots at their East, North, and Theresa Lee Clinics, and convenient and affordable — often free — flu shots are available at most pharmacies, grocery stores, doctors' offices, and community health centers. Vaccinations for children under 4 can be received at the other Health Department clinics, or through their primary care provider.